Landless Band Project Manager Job Call
Deadline October 20th
Eastern Edge is seeking candidates to manage and implement The Landless Band project, a ground-breaking and exciting new project for EE. The project will involve a discussion series between September 2017 and April 2018 featuring Indigenous artists, a workshopped production of The Landless Band, a play by poet and playwright Shannon Webb Campbell presented at the LSPU Hall in April, a print publication and gallery programming. Applications are invited from individuals who have had requisite experience in the field of arts administration, curation and theatre production. Candidates should also be interested in and aware of Indigenous history, and contemporary art.
Job Description
The Project Manager will report to the Eastern Edge Board of Directors and the Landless Band steering committee and work independently and in collaboration with the Director and Assistant Director to implement all parts of The Landless Band project.  The ideal candidate is enthusiastic, has excellent communication skills and enjoys working with community organizations and people. They have experience organizing groups and are responsible, punctual and efficient.
Details
770 Hours Total
$18.00/hr for 210 hrs Part Time,  (19hrs per week) November 13, 2017- February 16,  2018
$18.00/hr for 560 hrs Full Time, (35hrs per week) February 14- June 01, 2018
$13,860.00 total paid biweekly over the course of the contract.
If interested please send Eastern Edge Gallery (gallery@easternedge.ca):
-Letter of interest
-CV
-2 references
Deadline October 20th
Questions? Don't hesitate to ask.
Full details below.
Philippa Jones (gallery@easternedge.ca)
Director
About The Landless Band
The Landless Band project creates space for Indigenous voices to reinforce Indigenous history in Newfoundland and Labrador through personal stories. The Landless Band aims to launch Indigenous-led discourse on self-identity, self-rediscovery and celebration of Indigenous culture in Newfoundland and Labrador, and will bring together Indigenous voices from the theatre, film, literature and visual art communities.
The responsibilities of the Project Manager will include:
Coordination of all promotional material, media, website and social media
Preparation of design materials in liaison with a graphic designer
Managing the total project budget and other administrative tasks
Volunteer recruitment and coordination
Salon Series
Coordination of speakers and logistics for the Salon Series, to take place in St. John's and Corner Brook
Being on-site at the various venues
Audio/visual documentation and processing of material
Play
Creating the play's technical rehearsal schedule, creating master production schedule and timelines, creating load-in and strike schedules
Stage Management
Being on-site at the various venues for the play
Print Publication
Coordinate the design and publication of The Landless Band book
Processing of audio/visual material from the Salon Series and play in preparation for publication
Qualifications and Required Skill
Professional experience in the field of theatre production of at least 1 year
Specific experience stage managing
Experience managing logistical elements of theatre events
Broad knowledge of theatrical production equipment and software
Experience working in a gallery, museum, or non-profit cultural organization
Experience in event organization and planning
Proven ability to be resourceful and detail-oriented
Proven ability to manage budgets
Strong communication and writing skills
Self driven with the ability to take initiative and solve problems
Strong interpersonal skills
Ability to deliver tasks within tight deadlines
Administrative skills and experience
Excellent skills in MS Office and graphics programs
Deadline October 20th
---
Open Call for proposals- deadline October 30th 2017
---
Partnering with Eastern Edge Gallery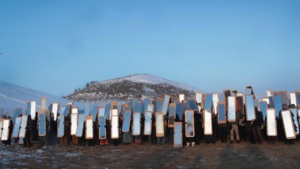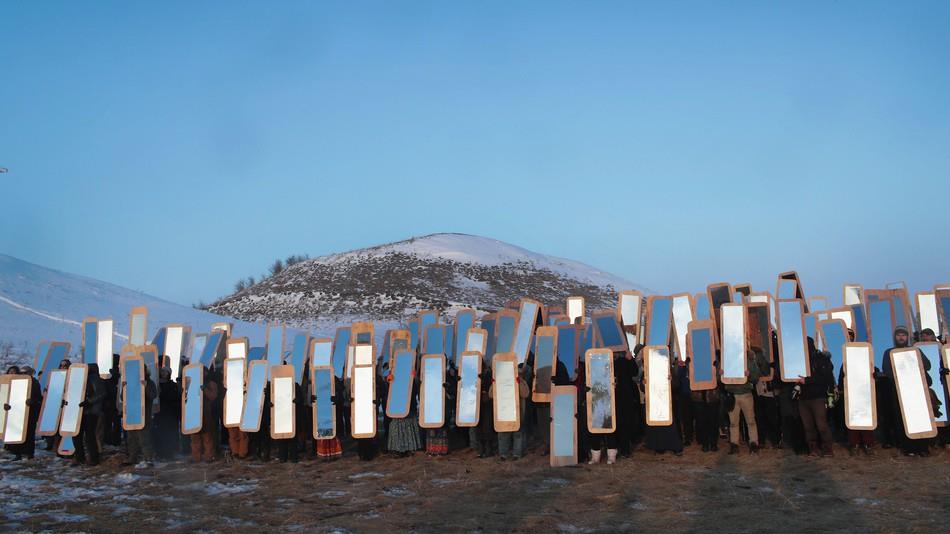 EE is open to partnership and collaboration with other organisations. Please email us a proposal of partnership that outlines your project description, your responsibilities and specifications, and your expectations for EE's participation. Please note that projects that do not pay professional artist fees as a minimum will not be considered. As a non-profit,  Artist-run centre we have limited resources; as such we are highly selective in the projects to which we commit our time, so as to ensure quality of programming.
---

We are always looking for good volunteers. Get involved, help Eastern Edge be the space for you! Fill out this short & quick form.