tet; mâni; ute|here : Melissa Tremblett & John Jeddore 

Curated by Joanna Barker
April 21st – June 2nd, 2018
In 1949, the Terms of Union between Newfoundland and Canada failed to acknowledge all Indigenous communities on both the island and mainland portion of the province that is now NL. This exclusion has often been referenced as Joey Smallwood directly saying that 'there are no Indians here'. Though those words were never said verbatim, they were believed to have been spoken and have been misquoted by Indigenous and non-Indigenous members of our province for generations. The destructive cultural, social and emotional ramifications of this claim have been longstanding.
In this exhibition, curator Joanna Barker poses the question to artist Melissa Tremblett and photographer John Jeddore – if there were no Indians here, where were you?
---
Melissa Tremblett is an artist of First Nation and European descent. She is a mixed media artist who works primarily with textiles, photography, and printmaking. Context changes and social shifts from travelling between various towns in Newfoundland and her home community of Sheshatshiu, Labrador, influence her work today. Melissa is currently living in Corner Brook.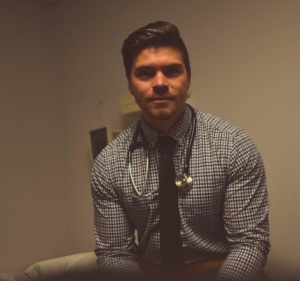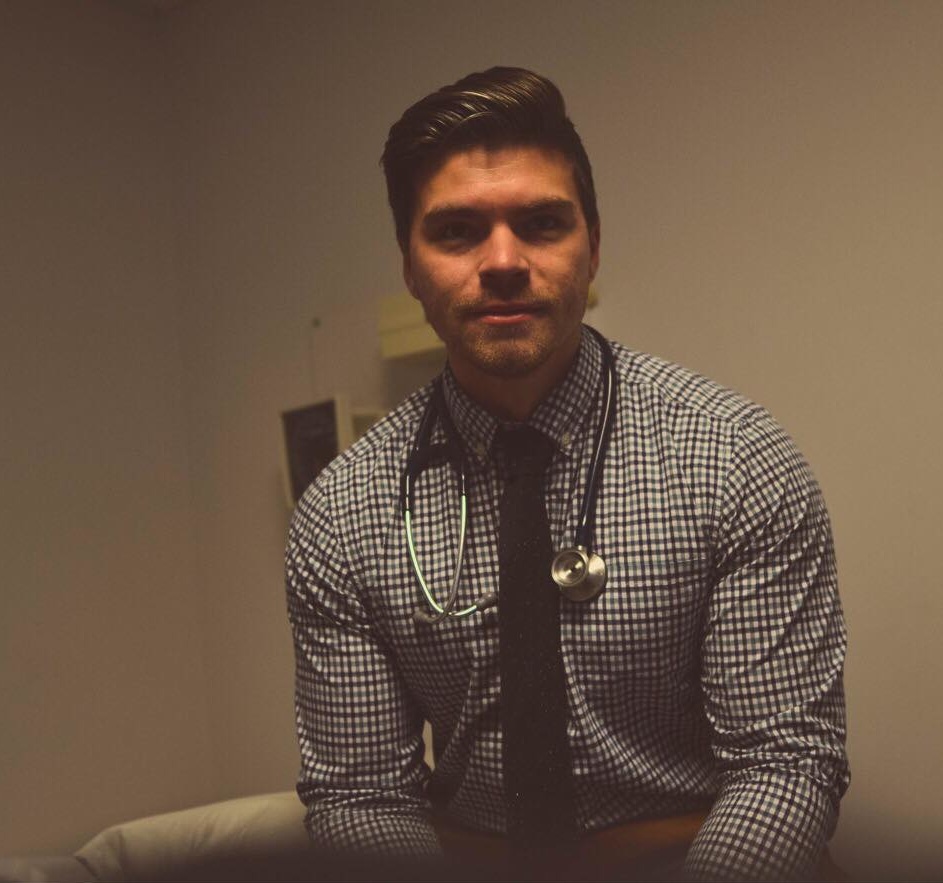 John Jeddore is a Mi'kmaw photographer, and member of Miawpukek First Nation (Conne River). He is currently a Neurology resident with the Faculty of Medicine, Memorial University of Newfoundland and Labrador, which focus on disorders of the brain and spinal cord. John has spent considerable time on revitalizing and encouraging Mi'kmaq language use and learning among Indigenous youth in NL. He believes that cultural identity is deeply intertwined within the world-view that accompanies a Nation's language.
JOANNA BARKER is a songwriter and musician of settler (Irish), Innu and Mi'kmaq ancestry. Her album, February, was nominated for two Music NL awards and shortlisted for the Atlantis Music Prize. Joanna's new music project, john, has recently received funding for a new album from Arts NL. Currently living in St John's, Joannais the Programming Director at Girls Rock NL and the Co-Director of St. John's Womxn in Music (SWIM). For the past three years, Joanna has been working as a Research Assistant with Dr. Jocelyn Thorpe (University of Manitoba) on an oral history project of Newfoundland Mi'kmaw perspectives on the past.
---
This is one of the 200 exceptional projects funded through the Canada Council for the Arts' New Chapter program. With this $35M investment, the Council supports the creation and sharing of the arts in communities across Canada.
Ce projet est l'un des 200 projets exceptionnels soutenus par le programme Nouveau chapitre du Conseil des arts du Canada. Avec cet investissement 35 M$, le Conseil des arts appuie la création et le partage des arts au cœur de nos vies et dans l'ensemble du Canada.
Eastern Edge would like to further acknowledge the generous support provided by, Flotilla and The Averbach Foundation.
---
SOFT PLAYERS: Kyle Alden Martens
Opening Recepion, Saturday, October 27th, 2018
Exhibition dates: October 27th – November 24th 2018

Working in media of video, performance, and sound and using materials of ceramics, neoprene, rope, and fabric – this collection of connected modular sculptures and pocketed uniforms consider
digital and physical interactions, coupling and solitude, games, rules, and cruising.
This work highlights a barrier between body and space and references a type of hyper digital connection that comes with a physical detachment in current society. These players are searching
for interaction within a coded set of rules. There is a strong blur between what is innuendo and innocent, what is game and function. The players unexpectedly navigate personal relationships within a court intended for two. The smooth floating camera handling and crisp digital sounds combined with the grainy zoom ins toy with high and low digital technology, relationships, and hookups.
Kyle Alden Martens is a Halifax/Montreal based artist working in video, performance, installation,
drawing, collage, and sculpture – often blending media to create multiple levels of visual and
conceptual dialogue. His work employs themes of subtlety, duration, humour, anticipation,
boredom, restriction,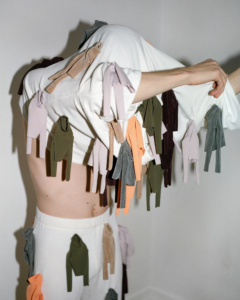 and repeated motion. There is often an undertone of queer aesthetics that is
present in the bulk of his practice.
Martens is an Arts Administrator and Installer who graduated from NSCAD University. He was an
artist-in-residence with the Khyber Centre for the Arts in 2015, where he exhibited his second solo
show EQUIPMENT. He was recently apart of the Media Arts Scholarship Program with the Centre
for Art Tapes in Halifax, sponsored to complete this new video work and installation titled SOFT
PLAYERS. Currently he is living in Montreal with the support of Arts Nova Scotia Grants to
Individuals, working on a new series of five three-piece outfits and five pairs of sandals made from
wood, leather, and fabric. This collection of performative sculptures takes reference from
acupressure footwear, form fit packaging, and Polly Pockets and deals with the theme of hidden,
guarded, and showcased identity.
---
 The Apologues I – X : Emily Jan

January 11th – February 15th, 2019
An apologue is a moral fable or allegory, particularly one that uses animals as its primary characters. The Apologues I – X are a series of ten life-sized sculptural works made of textiles, found objects, and secondhand silk flowers and greenery, which depict hybrid creatures assembled from Emily Jan's experiences on a three-week residency in the Peruvian Amazon in 2015.
A kind of ecological antipode to the North, the Amazonian Rainforest represents for me the apogee of biodiversity and complexity. Whereas the web of life in the North is sparse but elegant, at Equatorial latitudes it is rhizomatic and impossibly tangled, an almost overwhelming cacophony of information for the natural historian and artist.
This bestiary of hybrid beings addresses both the ontological blur which exists between plant/animal/fungus and the temporal blur between living/dying/regenerating in such a dizzyingly complex place.The Apologues address that dissolution of boundaries between self and Other by reimagining individual species combining in hallucinatory and oneiric ways, as if they were the shifting thoughts of the rainforest itself.
EMILY JAN is a Montréal-based artist and writer.
As a sculptor, she creates intricately crafted, hyper-realistic installations of found objects inhabited by flora and fauna that is hand-made out of wool, reed, cloth, silicone and resin. These environments, like enterable museum dioramas, mix elements of high culture with low culture, science with mythology, and history with current affairs. The creatures, wondrous and monstrous by turns, feel real but are entirely handmade. They are not taxidermy, but are emotionally believable to the point where they are often mistaken as such.
As a writer and illustrator, Jan creates artist's books that amalgamate the lived research of a semi-nomadic lifeinto works that engage broader concepts such as the circularity of time, the richness of biological and cultural diversity, and the finitude of the planet. Her subject matter ranges in scale from the vast landscapes of the Alaska Range to the minute details of the museum specimen, and her book projects often run alongside her sculptural practice thematically.
In this age of mass extinctions and climate change, the importance of being able to envision places we may
never personally see, to hold space for them in our minds and in our hearts, is ever greater. To this end, the work both sculptural and literary ultimately seeks to transport some of that distant experience to the viewer – to stretch the boundaries of our collective imaginings in order to encompass the unseen, to learn to love the unknown as well as the familiar, and ultimately to strive to weave all these strands into a larger narrative about what it means to be a human living in a world roiling with turmoil and catastrophe but yet which is still mysterious and beautiful.