HEATHER GOODCHILD & NAOMI YASUI: LAST IS FIRST
May 12-June 16, 2017
 The collaborative Toronto duo outline their approach to fusing art, design and craft through multimedia installations.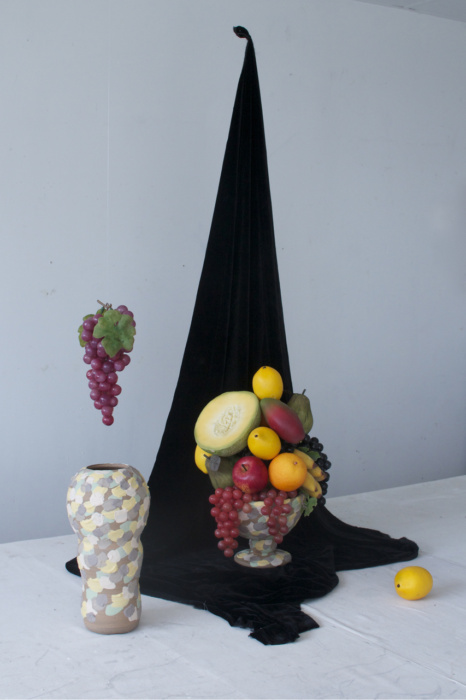 Heather Goodchild
Working as a multidisciplinary artist since 2002, I have focused on textiles, sculpture and installation work. Since attending the Canada Council residency in Paris in 2014, my practice has shifted to include painting and animation. Through these different media I examine the value of work, individuality found in repetitive action, the collective importance of occupation and archetypal storytelling. I am currently interested in exploring the different effects created by the repetitive craft of rug hooking vs the more gestural act of painting. The process of making each of these pieces points to different ways of looking and the effect of time spent in making on the seeming immediacy of the outcome.
My most recent exhibition, Draw the curtains, presented at Mulherin, Toronto, contrasted meticulous watercolour paintings of my living space with loose oil paintings of interiors from sumptuous estate houses seen in television programs. This dichotomy established a metaphor to express an inability to experience true reality and pointed to distortions created through filters constructed by our own minds.
Process, form and happenstance inform my multidisciplinary practice through ceramic, sculptural, performance and installation work. Focusing on the act of making as an extension of sentient being, I explore the intimate bond between maker and object. By using the abstraction of traditional techniques to exercise artistic expression, I place side-by-side the domestic object and conceptual art.
My most recent solo exhibition, Chapter IV: Painting with Fire presented at ESP Gallery, Toronto, comprised a collection of ceramic vessels and photographs produced during a residency in Skælskør, Denmark. By showing both test experiments alongside finished pieces, I allowed the viewer to glimpse and judge my edits. Similarly, by flattening three-dimensional objects through photography, I forced the viewer to view the object from only one perspective. I am interested in continuing exploring this relationship between perception and reality through what aspects of an object I choose to reveal.
---
HOLDFAST 2017
AUGUST 10-13 th
Line up TBA
---
is l a n d n e s s
Vivian Ross-Smith + Jane Walker
September 16- October 11, 2017
Curated by Penelope Smart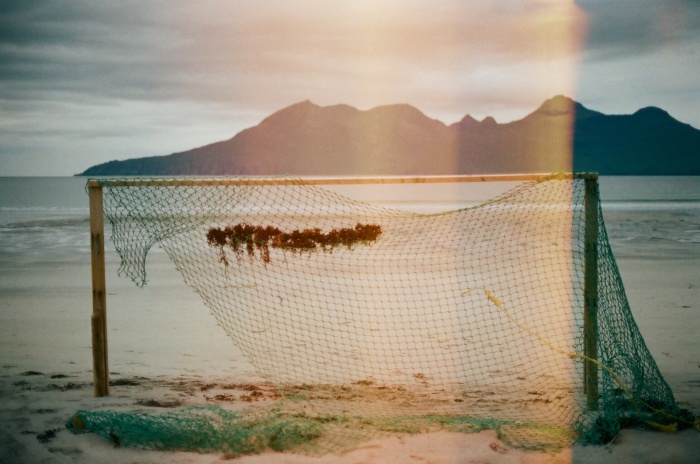 This multidimensional programming project seeks to engage in dialogues about art, islandness and contemporary rurality in the Shetland Islands and in Newfoundland. Continuing upon conversations had throughout Land of Mirrors, Walker and Ross-Smith will exhibit works using traditional processes and adapted materials to allow gateways to arts engagement that extend beyond the contemporary art community in St. John's. The exhibition will feature works and engagement relating to northern island culture involving alternative rug hooking and textiles, fish skin preservation and food preparation.