ABOUT THE ARTISTS
_______________________________
Life of a Craphead, Toronto

Bugs (film stills), 2015
Life of a Craphead is the collaboration of Amy Lam and Jon McCurley since 2006. Their work spans performance art, film, and curation. They are Chinese and Vietnamese and live and work in Toronto, Canada.
Bugs Store
Life of a Craphead presented a special Art Crawl "Bugs Store," based on their first feature-length film Bugs. The store, staffed by bugs, features branded merchandise and one-of-a-kind items from the Bug world.
Bugs is a satire about a bug society and its most powerful family. Following the Bug Prime Minister and his nieces, Bugs presents the struggles of two sisters within a patriarchal society obsessed with success. Produced on a shoestring with a large cast and crew of artists and comedians over the last 5 years, the film satirizes contemporary pop culture and politics in a wholly inventive way.
______________________________
 Jonathan Green, Edmonton/Carbonear
Foxtrot Oscar One, 2016
Co-presented by Grenfell Campus, Memorial University
Foxtrot Oscar One is a new Eastern Edge exterior wall mural by Jonathan Green using the International Code of Signals (ICS). It is a combination of nautical signal flags that communicates the message: "I will keep close to you during the night." Foxtrot Oscar One speaks poetically through the language of signal flags to EE's long-running location next to the ships in the harbour, our city's nautical heritage, and our province's current economic challenges. Painted by local artist Liam Penney.
Born in Labrador City, Jonathan Green comes from Aboriginal, British, and Scottish heritage. He recently obtained an MFA from the University of Alberta. He gets homesick on foggy days.
 Co-Presented by Grenfell Campus, Memorial University
_______________________________
Versa, Toronto
Marbled monograph prints, Promo, 2016
Versa a performance collective led by process-based artist Monika Hauck and musician Alex Ricci. They have performed at major arts and music events such as Hillside Festival, Nuit Blanche, Wavelength Music Festival, Supernova Burlington, Hamilton Art Crawl, Nuit Blanche Ottawa/Gatineau, and Futurera.
Surreal and shimmering, VERSA is catching eyes and ears with powerful instrumental music and immersive analog projections. Alex Ricci's psychedelic bass guitar leads feature in expansive and progressive soundscapes. Visually, Monika Hauck uses cymatics to illustrate physical vibrations of music. Her colourful synesthetic display is projected centre stage. In an immersive, colourful display VERSA's visuals unveil the physical properties of the sound that the audience is hearing. Monoprints are pulled from the top of the liquid bath as artifacts available for the audience to take home as a unique record of the performance.
Performance Co-Presented by Mighty Pop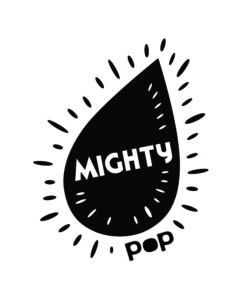 _____________________________
__
Kailey Bryan and Pepa Chan, St. John's

Eat Your Heart Out (performance stills), 2016
Kailey Bryan & Pepa Chan's video and performance work employs surrealism and absurdism, drawing on a dark and dreamlike quality to investigate interpersonal relationships, anxiety, fear, and desire. Both artists are based in St. John's, NL.
Eat Your Heart Out
Soft light and the tinkling of china spill from a dark alley. Two people sit across from each other, blindfolded, at an elegantly set table. Over four hours the performers feed each other a seven course meal. Gestures and interactions range from smirking and silly to hurtful and aggressive. With each bite they contend with their impulses and suffer the emotional consequences of their actions. Attentiveness gives way to laziness; resentment builds. Silly, attentive, callous, malicious, and sorrowful, this durational performance is a quiet but spellbinding emotional ride.
__________________________________________
Nadège Grebmeier Forget, Montreal

Reflecting On Track No.30 (Misty), 2015  © Christian Bujold
Actively engaged in Montreal's visual and live art community as an interdisciplinary artist, project coordinator and curator, Nadège Grebmeier Forget is the daughter of a runner-up 1950's California Beauty Queen.
Reflecting On Track No.9 (Interlude)
Nadège Grebmeier Forget's art practice provokes a reflexion on the act of looking. Her work is characterized by a preoccupation with the gaze as a tool of re-appropriation and consumption. Her live performances explore and document how digital technologies mediate access to the body.
Reflecting On Track No.9 (Interlude) is a live  – and live-streamed – durational performance that builds her ongoing experiential research on intimacy and fiction. Using technology as a means to subvert voyeurism, the artist creates a dream-like state through a system of props, WIFI, digital screens, looping, and mirrors. Vulnerable, baroque and decadent, she serves discomfort.
_______________________________
Walter Scott, Toronto

The Sun Set Sideways (video still), 2016
Walter Scott is an interdisciplinary artist working across writing, video, performance and sculpture. He is the creator of the comic series Wendy, and has presented in places such as Montreal, Los Angeles, Yokohama, and Warsaw.
The Sun Sets Sideways
The Sun Set Sideways is a new performance featuring spoken word, images, and sound. It tells the story of Spike, a dog-shaped television writer from Los Angeles living in the isolated, seaside town of Sideways. Spike is visited by Octavia Chandrila Diazepene and Lick Mylegs, two non-human singer-songwriters whose natural forms represent human concepts like rationality, desire, fear, sexuality, and faith. Through heated discussion, and musing, the three characters together grapple with the soggy implications of invoking human-centric psychological metaphors onto the land and sea. The performance implicates the role of narrative in human desire to make sense of personal landscape.
Co-Presented by Fogo Island Arts 
_______________________________