Current Residencies
Stay tuned!
---
Upcoming Residencies
Melissa Tremblett
November 20-26, 2023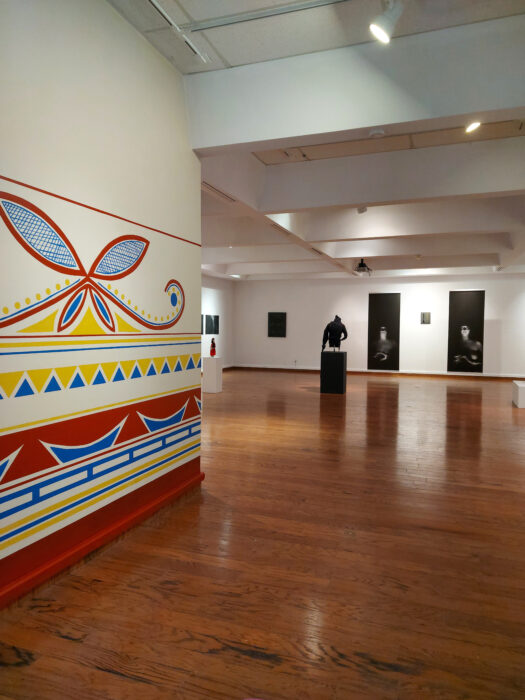 Megan Samms
February 2 – March 16, 2024
Nadine Baldow
March 29 – May 11, 2024
m'lk
May 24 – July 6, 2024
m'lk collective, made up of three siblings, Motheo, Lele and Kutlwano. Are interested in material culture and how it becomes a port of inquiry into stories and relations which would otherwise be illegible to them and perhaps others. Born in South Africa to a Xhosa mother and Mopedi father and raised in spaces which would be considered white or heavily influenced by the western world means they have been faced with multiple material worlds, sometimes simultaneously, most of the time in very close proximity. This has allowed for there to be a gap between what they have been and seen themselves as and what world they exist in/as. This gap has always been filled with enquiry, uncertainty and exploration. This has developed into a practice of observing, archiving and investigating material culture. In South Africa the fascination is how culture manages to persist in circumstances where it is told not to, they would like to bring this practice to Eastern Edge and get to understand how certain cultures have laid dormant, gone through transit and found itself in St John's, Newfoundland. From objects, to rituals to ways of communicating. In this archiving they would like to use their technical background of architecture, ceramics, film, landscape architecture, lighting design and photography to find ways of making legible what they feel is to be documented. This requires collective practice and building of relationships which they are deeply interested in.
Sylvan Hamburger
July 19 – August 31, 2024
Cranky signifies an erratic vessel, liable to capsize. This nautical meaning serves as a central metaphor for this proposal: I will relief print the hull of a discarded punt, alongside other sea jettison, and turn the printed impressions into textile kites to be flown along the coast. Cranky presupposes the strange and irregular flight of these soft vessels. It also alludes to the volatile consequences of globalization, consumerism, and climate change on coastal communities.
Joshua Schwebel
September 13 – October 26, 2024
Georgia Dawkin
November 8 – December 14, 2024
---
Past Residencies