Mark Adams – GOLD ISLAND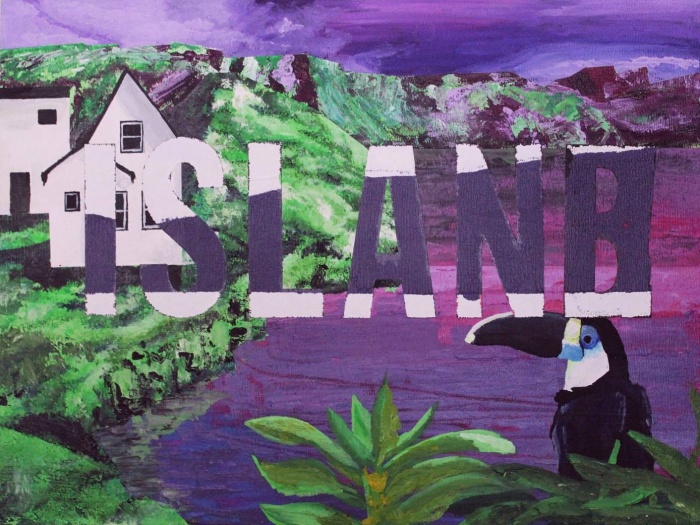 The Fantastic and wonderful GOLD ISLAND has become a major tourism hotspot in recent years. Yet despite it's increase in popularity, there as yet to be a central location for tourists to get information as to how to use and enjoy GOLD ISLAND to it's full potential…until now!
Opening soon in the Rogue Gallery the GOLD ISLAND tourist bureau is the answer to all your burning questions and dreams.
For your those that may not know of it, GOLD ISLAND is a wonderfully lush and luxurious tropical island located off the east coast of Canada. Estranged from the country's regular climate patterns, it boasts warm temperatures year round and such climate, as well as it's eastern position on the continent, has been the reason for it's rich history and diversity of culture.
GOLD ISLAND sports many major retail outlets, major banks, WAL-MARTs, Recycling Depots, Bike Lanes and Hairstyling studios. Geographically, it is rich in having many rivers, lakes, beaches, taverns, mountains, trails and harbours and is well known for it's exceptional views and gorgeous sunsets.
Tourism Officer, Mark Adams
Opening Reception: June 28th at 5pm