Eastern Edge, established in 1984, is Newfoundland and Labrador's first artist-run centre for visual arts.
Eastern Edge is committed to exhibiting contemporary Canadian and international art, as well as encouraging dedicated and rigorous activity locally. In providing an alternative venue where artists have greater control over how their work is represented, Eastern Edge facilitates critical dialogue concerning issues in contemporary art and society, actively encouraging emerging and established artists whose work speaks to feminist, multicultural, queer, and other diverse perspectives. Eastern Edge aims to provide a supportive space to develop skills, share information and resources, foster community and create a meaningful context for artistic activity.
---
Meet the Team:
Daniel Rumbolt, Interim Director – director@easternedge.ca
Daniel Rumbolt is an artist and arts administrator living in St. John's, Newfoundland and Labrador. He received his BFA from Memorial University of Newfoundland, is the Interim  Director of Eastern Edge Gallery, the Secretary on the National Board of Directors for Canadian Artists' Representation/Le Front des artistes canadiens (CARFAC), and the Chair of Visual Artists of Newfoundland and Labrador (VANL). His multidisciplinary art practice is informed by his experiences as a queer artist raised in rural communities throughout the Great Northern Peninsula of the island, and through earnest contemplation of memory and mourning. Through his advocacy work, he aims to discover and establish tangible connections between rural and urban creators, fostering interconnectivity on a provincial, national, and international scale.
Charlotte May Hobden, Programming Coordinator
Charlotte May Hobden is a multi-disciplinary artist based in St. John's NL, working mainly in painting, print media, and ceramics. She has explored the fluidity of colour by pairing her paintings with a programmable array of coloured LED lights. Charlotte received her BFA in 2020 from Memorial University, Grenfell Campus. During her time at Grenfell, she received several awards for her artistic achievements and her contributions to student life, including the Arthur Sullivan Cup, the Ingrid Mary Percy and Jon Tupper award, and the Skinner Memorial Fine Arts Scholarship. Currently, Charlotte sits on the Board of Directors of Riddel Fence Magazine and the Board of Directors for Visual Artists of Newfoundland and Labrador (VANL).
Anna Monica Murphy, Programming Coordinator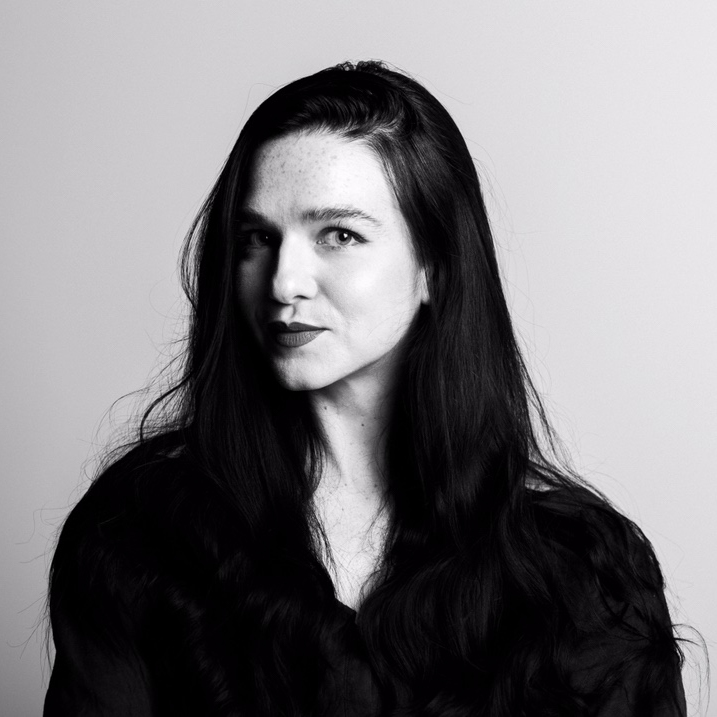 Anna Monica Murphy is an artist from St. John's, NL who primarily works with watercolours and acrylics. After spending a semester in England and receiving her International BBA from Memorial University of Newfoundland in 2019, Anna spent seven months in Germany where she worked in the headquarters of a global fashion brand. In her spare time Anna occasionally works in front of and behind the camera in local film. Anna's continuous objective is to leverage her creative and business background towards the optimization of an organization's operations without compromising its integrity to society.
Rachel Gilbert, Outreach Coordinator

Rachel Gilbert was born in Texas with family roots in Newfoundland, moving to the island in 2014 to study for a BFA in Visual Arts from Grenfell Campus. She is currently completing a Graduate Certificate in Museum & Gallery Studies from Georgian College. Working as an interdisciplinary artist, Gilbert specializes in painting and printmaking with subjects ranging from animals and nature to still-life and portraiture. Rachel has been involved with the arts community since early 2017 having served on the Visual Arts Committee at the Corner Brook Rotary Arts Centre, two VANL-CARFAC committees, and two committees at St. Michael's Printshop.  Prior to starting at Eastern Edge, she worked as a Collections Assistant at The Rooms and as the Communications & Design Assistant at St. Michael's Printshop.
Eastern Edge Gallery is built upon a foundation of all its past board members, a list of names who span more than 30 years.
Jenne Nolan • Nicole Boggan • Shelby Millwater • Graham Cox • Devin Shears • Matthew Hollett • Emily Pittman • Joel Finnis • Gobhina Nagarajah • Diana Chisholm • Mia Penney • Liam Penney • Jason Wells • John Weber • April White • Gloria Hickey • Kailey Bryan • Jesse Wardell • Louis Atkinson • Andrew Harvey • Graham Kennedy • Mireille Eagan • Todd O'Brien • Virginia Mitford • Kyle Bustin • Dona Bulgin • Susan Eddy • Anne Fagan • Candace Fulford • Sarah Hillock • Sarah Laing • Jillian Murphy • Craig Francis Power • Leisha Sagan • Michael Waterman • Jennifer McVeigh • Tia McLennan • Charissa Reeves • David Kaarsemaker • Kay Burns • Ingrid Mary Percy • Cyril Butler • John McDonald • Zea Cline • Darren Whalen • Rachel Harding • Anne Fagan • Robbie Thomas • Norah Pendergast • Sarah Hillock • Maris Murphy • Sarah Joy Stoker • Marilyn Koop • Sharon Puddester • Rhonda Buckley • Mandy Jones • Chandra Chopra • Michael Venart • Audrey Hurd • Amanda Larner • Patti Broughton • Roberta Thomas • John Haney • Christina Steele • Corey Gorman • Peter Wilkins • Michelle Bush • Kym Greeley • Karen Channing • Jennifer Dyer • Andria Hickey • Monique Tobin • Kate Wolforth • Susie Taylor • June Walker-Wilson • Pheilm Martin • Mike Flaherty • Elayne Noble • Laura Sheppard • Judy Taylor • Debbie Collingwood • Greg Bennett • Will Gill • Kelly Bruton • Gabrielle Kemp • Beth Stewart • Glen Bartlett • Janet Peter • Joan Fitzgerald • Ilse Hughes • Jeff Boone • Joan Blackmore – Thistle • Jack Eastwood • Jennifer Pohl • Helen Gregory • Joan Thistle • Grant Boland • Francis Lyons • Tara Bryan • Joanna Strong • Di Dabinett • Bonnie Leyton • Ned Pratt • Jim Ellison • Beth Oberholtzer • Debra Kuzyk • Jeanette Laaning • Mona Rossiter • John Trahey • Roberta Buchanan • Christine Koch • Aileen Gamberg • Katherine Pittman • Jennifer Clouter • Jay Barry • Kathleen Knowling • Janice Udell • Don Wherry • Heather Moore • Mannie Buchheit • Doug Townsend • Steve Payne • Gerald Pisarzowski • Caroline Stone • Peter Walker • Susan Wood • Julia Pickard • Marlene Creates