HOLD FAST is proud to present our 2021 headlining artists! Mark your calendars from August 25th-28th for in-person events like workshops, artist talks, pop-up events, and our much-anticipated art crawl! HOLD FAST promises to be a rich festival experience as we enter the 22nd year of NL's longest-running arts festival.
Drew Pardy and Elizabeth Cook 
Elizabeth Cook is a 2021 Master of Architecture graduate from the University of Calgary. She previously studied at Memorial University of Newfoundland and Labrador and received a BA with a Major in Classics and a Minor in Archaeology. She also received a certificate in Ancient Languages and a diploma in Ancient Worlds. Her academic studies include projects located in Alberta, Newfoundland and Labrador, and Detroit.
 Drew Pardy is a multi-disciplinary artist working through installations, performance, textiles and social engagement. She received her BFA in 2019 from Grenfell Campus, Memorial University and is currently based in St. John's, NL. Pardy has exhibited her work provincially and internationally at venues such as Grenfell Art Gallery, the Tina Dolter Gallery, and PULP Gallery in Corner Brook, NL; St. Michael's Printshop in St John's, NL; and Gatehouse Arts in Harlow, England.
Lily Taylor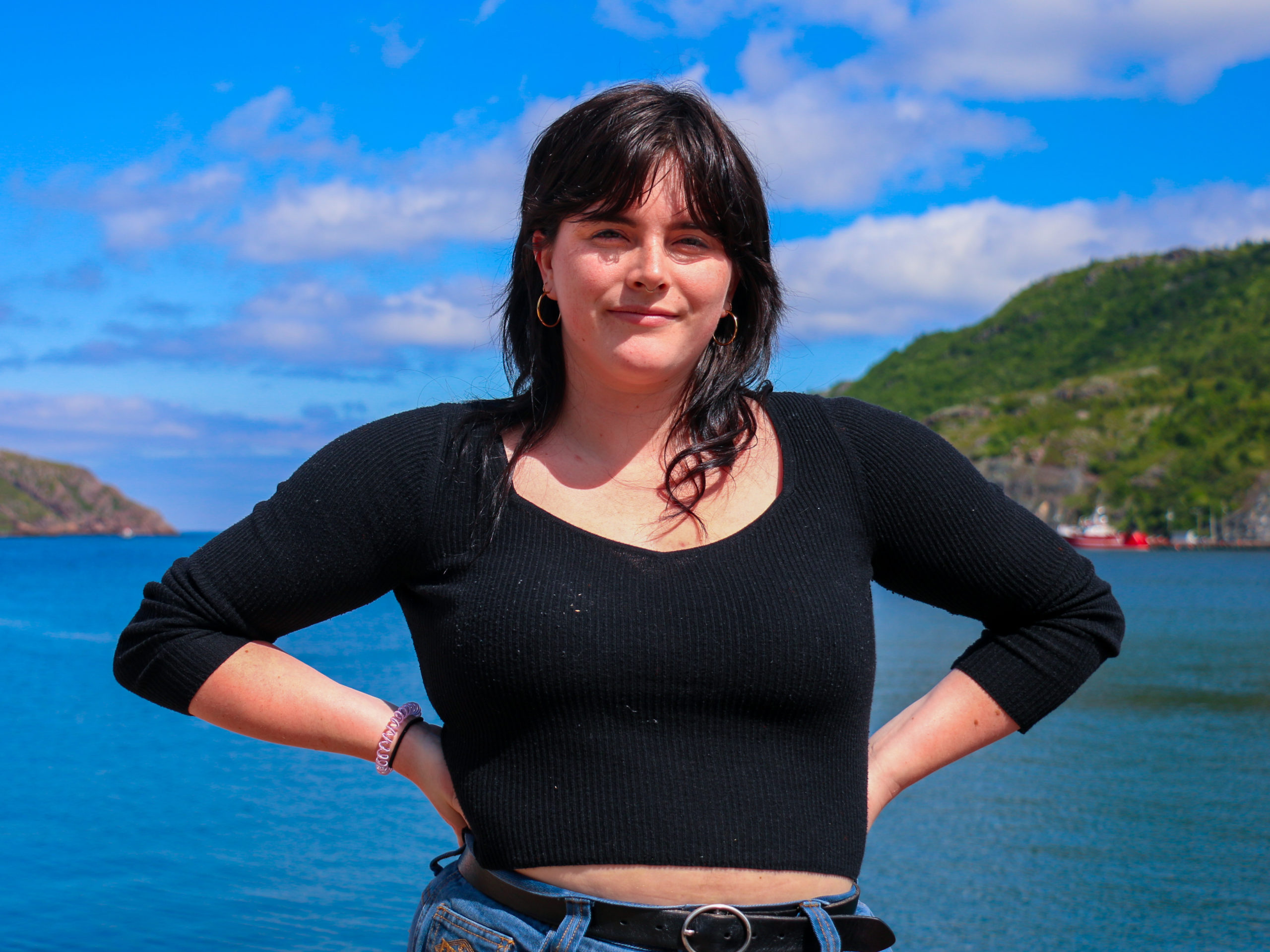 Lily Taylor is an illustrator & multidisciplinary artist living in St. John's, Canada. She earned a BDes majoring in Illustration and minoring in printmaking from OCAD University. She graduated with the Project 31 Illustration award. Lily was born and raised in Stratford, Ontario and moved to St. John's in September 2018. Lily has worked freelance for numerous clients and shown at several galleries both in Toronto and St. John's.
Phlegm Fatales
The Phlegm Fatales are St. John's weirdest drag collective. An ooey gooey team of clowns, actors, singers, dancers, circus, and visual artists, Phlegm shows are nothing short of immersive theatrical experiences complete with narratives, characters, dialogue, sets, projections (and projectiles). Sometimes sexy, often silly, always twisted tongue-in-cheek political commentary, these gender subversives will have you rolling out of your seats and begging for more. The Phlegm Fatales are: Amanita 95, \garbagefile, Eda Kumquat, Liezel Hues, Madame Daddy, Wych Hazel, and the (ir)matriarch, Irma Gerd.
Robyn Love
Love received her BFA from Cooper Union in New York City and has an extensive record of exhibitions, residencies and public projects at galleries and museums nationally and internationally, including The Bronx Museum of the Arts, Struts Gallery, The Brooklyn Museum, and Northern University in Aberdeen, South Dakota. She created a permanent public art project for the New York City Department of Cultural Affairs in a high school in NYC and made a five kilometer-long site-specific crocheted installation in Cheongju, South Korea, for the Craft Biennale there in 2011. Robyn has received numerous grants to create new work from foundations and public agencies, including the Newfoundland and Labrador Arts Council and the Canada Council for the Arts. In 2021, she will make a site-specific installation on a fish flake in Bonavista, NL, that asks us to acknowledge the labour of the women in the community – efforts that have never been publicly recognized. A performance of reading the names of the women in the community based on census date from the 1930s will accompany the installation.
Aram Han Sifuentes
Aram Han Sifuentes who is based in Chicago is a fiber and social practice artist who works to claim spaces for immigrant and disenfranchised communities. Her work often revolves around skill sharing, specifically sewing techniques, to create multiethnic and intergenerational sewing circles, which become a place for empowerment, subversion and protest. Aram is a 2016 Smithsonian Artist Research Fellow, 2016 3Arts Awardee, and a 2020 Map Fund Grantee.
HOLD FAST Writer: Carmella Gray-Cosgrove
Carmella Gray-Cosgrove is from Vancouver, the traditional territory of the Musqueam, Squamish, and Tsleil-Waututh peoples, and has lived in St. John's on Ktaqmkuk for over a decade. Her debut short story collection is forthcoming from Arsenal Pulp Press in September 2021. Her writing has appeared in Prism, Broken Pencil, The New Quarterly and elsewhere. She is the non-fiction, reviews and features editor for Riddle Fence.
http://easternedge.ca || www.facebook.com/holdfastfestival/ || Instagram: @holdfastfestival.