International Atlantic Residency Exchange
Deadline for 2020: Closed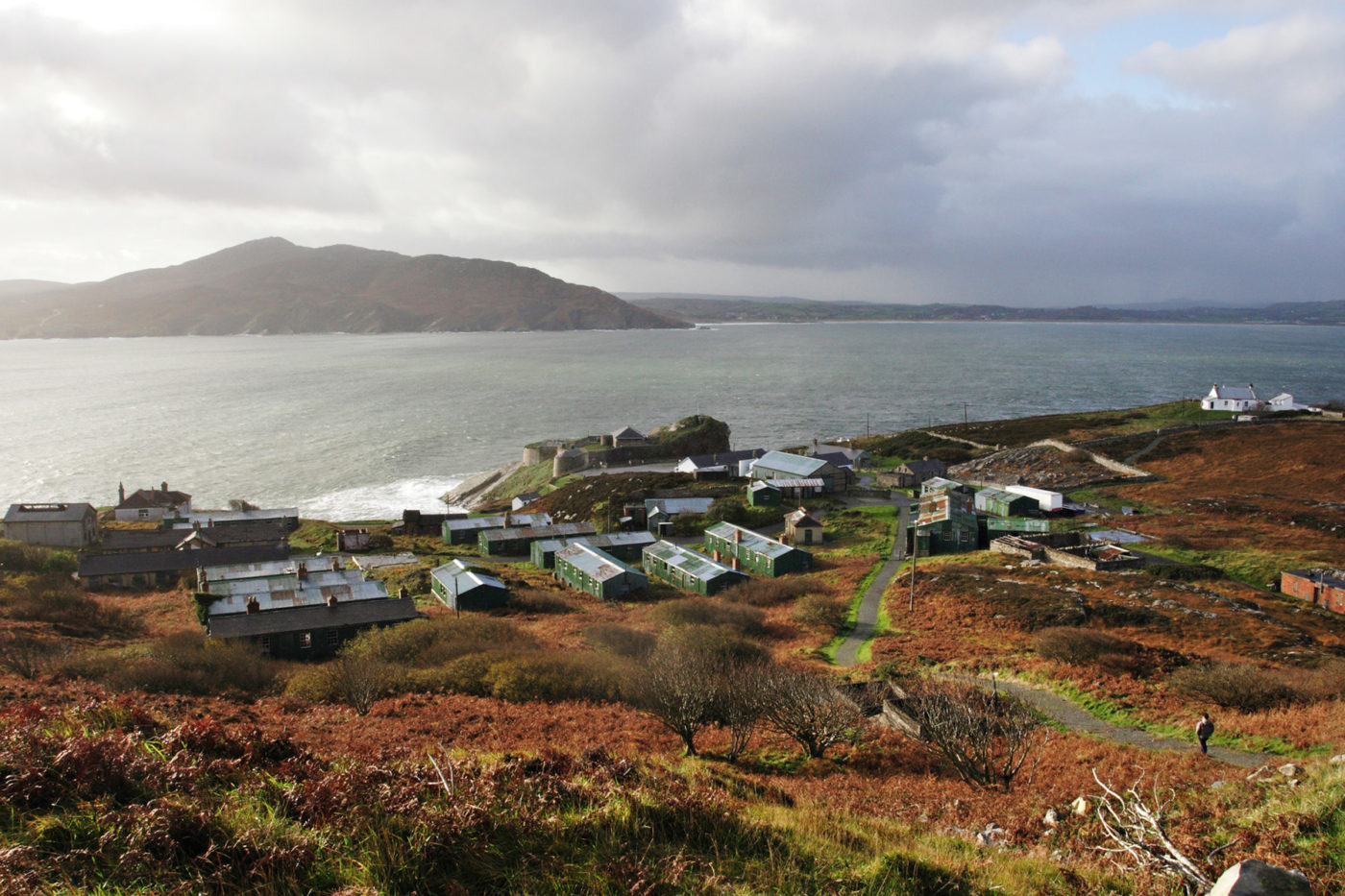 Eastern Edge will be hosting a Donegal artist in residence in 2020 as part of an exciting new,  fully funded exchange residency between Ireland and Newfoundland & Labrador. In exchange a Newfoundland & Labrador artist will be hosted by Artlink, an artist led visual arts organisation based at Fort Dunree, Inishowen, Ireland.
Artlink is based in the impressive cliff top location of Fort Dunree.  The residency program empowers artists to research, experiment and create new original work and contribute to the creative development of the local arts community that in turn builds a strong sustainable culture and contributes to the artistic and economic ecology of the region.
Building on the 2007 project 'Edge Centering', where six artists from Inishowen, Norway and East Iceland explored how this unique coastal context develops contemporary artists' practice and the potential of working with other artistic communities in similarly remote, rural settings. Artlink has continued to build links with Vesterålen, in Norway, and East Iceland, in association with Donegal County Council's Arts Office, and is now expanding to Newfoundland & Labrador and Glasgow. In 2020 Artlink will host artist residency exchanges between Artlink and Eastern Edge Gallery, Newfoundland & Labrador and Street Level Photoworks, Glasgow as well as two residencies at Fort Dunree; one for an Irish and one for an international artists.
Holding fast to the North Atlantic horizon, Eastern Edge is uniquely positioned to bridge Canadian, Indigenous, and international art communities. A hub for community-driven contemporary art, a home for independent creative research, and a haven for underrepresented and marginalized voices. As Newfoundland & Labrador's oldest artist-run gallery, they are committed to supporting emerging creative practices, challenging the status quo, and building engaged audiences.
Eastern Edge is committed to exhibiting contemporary Canadian and international art, as well as encouraging dedicated and rigorous activity locally. In providing an alternative venue where artists have greater control over how their work is represented, Eastern Edge facilitates critical dialogue concerning issues in contemporary art and society, actively encouraging emerging and established artists whose work speaks to feminist, multicultural, LGBTQ+, and other diverse perspectives. Eastern Edge aims to provide a supportive space to develop skills, share information and resources, foster community and create a meaningful context for artistic activity.
"This exchange residency is an opportunity for a Donegal artist to travel and make new work in a nurturing environment fully supported with a fee and travel expenses.  Artlink are very proud to facilitate this project and continue to work towards building a strong creative economy in the region. We believe in artists and the necessity to invest in their careers. We are especially delighted to offer this opportunity to a Donegal artist as we are acutely aware of the specific challenges for artists here and we hope that this highlights the breadth and diversity of Donegal's visual arts community." Martha McCulloch,  Artlink Board
The exchange residency in Newfoundland as well as two residency opportunities at Artlink Fort Dunree are now open for applications.  Details can be found at http://www.artlink.ie/residency-open-calls. Deadline for submission is Friday 13th December 2019.
These useful links can provide you with more information about Inishowen, Ireland
Amazing places, Inishowen
Regional Cultural centre
www.buncranahistory.com/wordpress
Mural by Lily Taylor outside Eastern Edge Gallery
The residency programme is funded by Arts Council Ireland Visual Arts, Arts Grant Award 2019 and Donegal County Council. Eastern Edge gratefully acknowledges the support of: The Canada Council for the Arts, ArtsNL; The City of St. John's, Canadian Heritage; and The Newfoundland and Labrador Cultural Economic Development Program.