Eastern Edge was proud to present RetroFlex a year-long curatorial project developed by Kailey Bryan, Jason Penney, and Jason Wells. Starting January 2019, This comprehensive year-long program focuses on themes pertinent to emergent queer perspectives and history contextualized alongside Eastern Edge's own legacy as a queer space.
Viewing artistic practice as a necessary and incisive tool in creating queer history and challenging authoritative ideas surrounding archival practices divorced from community engagement they have developed a robust program of exhibitions, video screenings, artist talks, performance interventions, and commissioned texts.
Acknowledging issues within our communities surrounding access to queer praxis, Eastern Edge and the curatorial team have partnered with St. John's Storytelling Festival and Memorial University of Newfoundland and Labrador. We would like to graciously thank Canada Council for the Arts, City of St. John's and Arts NL for funding this project.
Please scroll down this age to find documentation, writings and links to further information on the programming of this project. 
---
---

Research/ Residency in EE Studios: March 15 – April 19
Exhibition in Main Gallery: April 26 – May 24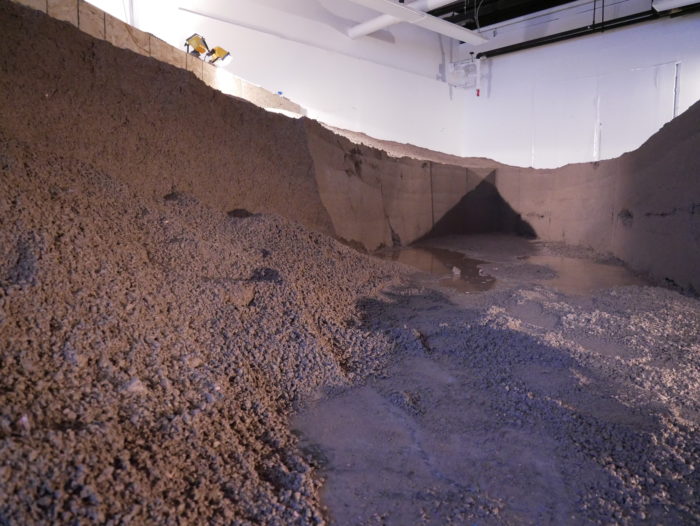 Joshua Vettivelu's Surface Tension (or What Holds an 'Us' Together) is the culmination of a 5 week research and creation residency facilitated through Eastern Edge Gallery and guest-curator Kailey Bryan. Surface Tension poetically explores how myths of resource scarcity have been used to enforce national borders as the limit of empathy. This residency and exhibition is the inaugural launch of the Eastern Edge Residency Studios.
—
In 1986 one hundred and fifty-two Tamil refugees were discovered adrift in lifeboats off St. Shott's on the Avalon Peninsula and rescued by local fisherman Gus Dalton. Fleeing the beginnings of Sri Lanka's bloody genocide of the Tamil people. They were issued Minister's Permits and welcomed to relocate and seek employment while their refugee claims were processed.
In 2009 and 2010 respectively, cargo ships the MV Ocean Lady and MV Sun Sea were intercepted off the coast of British Columbia and their four hundred and ninety-two Tamil refugees were placed in detention, some for over a year. The federal government responded to their landing with aggressive legislation – some argued unconstitutional – that gave them increased power to detain migrants indefinitely and deny them a wide variety of rights. The landing of the MV Sunsea had a lasting impact on Canadian migration policy and how Canadian's conceived of themselves.
The marked difference in public reception and federal policy bookended by these two refugee landings is the subject of Joshua Vettivelu's research-based residency. Vettivelu's research examines how national narratives around Tamils shifted into public anxieties about alleged terrorists and non-citizens accessing public resources.
In Eastern Edge's Residency Space, Vettivelu's large-scale sculpture uses the physics of surface tension (how sand holds itself together), to create a metaphor of how citizenship (or the creation of an "us") becomes foundational to who we are able to extend humanity to.
In Eastern Edge's Main Space Gallery, Vettivelu will exhibit a large scale video projection, ruminating on how the horizon becomes a site of longing, imagined pleasure and miscommunication.
---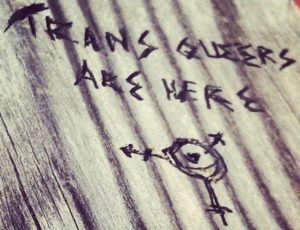 Mapping Queer Histories: Story Circle with Daze Jefferies
June 22nd, 2019, 12:00–2:00 PM
Eastern Edge Gallery
72 Harbour Drive
Wheelchair accessible space
Calling 2SLGBTQIA+ of all ages! Come share your stories with us.
It's commonplace in Newfoundland and Labrador to spin a yarn around the kitchen table. It's how people learn so much of their family history, local mythology, folklore, and skills. Sometimes this scene is less familiar to queer and trans folks. Our families don't always accept us; sometimes the versions of ourselves that are embraced at home aren't the same ones that flourish in our communities, around queer friends and allies.
For this event, we welcome queer, two spirit, trans, and gender-creative folk across generations to come and share their tales of growing up queer in NL. Did you leave home to find yourself, only to come back again? Did you bravely share your identity with friends and family? What about that queer punk show you went to that time? That protest, or picnic? Facilitated by celebrated local artist, poet, and trans historian Daze Jefferies, you will have the opportunity to have your story recorded (if you like) for contribution to an ongoing archive of queer tales that will be housed in the David Tuck Memorial Library, and included in a beautiful soundscape as part of the upcoming exhibition A Hole So Big It Became The Sky. Don't want to be recorded? That's ok! Come share anyway!
We encourage you to bring objects, memorabilia, and ephemera that remind you of that time when…
Photos, posters, flyers, Pride tees, zines, pamphlets, crafts, album art, buttons, poetry and postcards are all great! There will be maps and a collection of archival materials to help inspire, orient, and situate your stories.
This is a free event; coffee, tea, and snacks will be provided.
—-
Special thanks to PFLAG and ACNL for partnering with us on this project!
---
Mapping Queer Histories: Zine Making Workshop with Valarie Webber
June 22nd, 2019, 3:00-5:00 PM
Eastern Edge Gallery
72 Harbour Drive
Wheelchair accessible space
Zines, the medium of the people! Zines have long served important political, creative, and community functions: as a DIY alternative to mainstream publishing, as a platform to amplify marginalized voices, and as an irreverent form of rapid-fire-fuck-you to cultural production. For this workshop, local queer zine-ster Valerie Webber provides materials, tools, tips and tricks for zine conception, production, and distribution. From the simplest to the most robust formats, this crash course in zines will give you the tools to tell your story exactly the way you want to. Seeking trans, two spirit, queer, and gender creative tales from all ages. Seasoned zine-makers and newbies welcome.
We encourage you to bring flyers, posters, cards, drawings, poetry, and anything else paper-based that you might want to include or use as inspiration. A scanner will be present if you want to contribute your drawings or other ephemera to the compilation of a community zine cataloguing some of our local queer histories.
There will be a Queer Zine Fair at Eastern Edge on Sunday, July 21 from 1 – 4 pm! We'd love to see you there with your finished zines! More info to come.
This is a free event; paper, scissors, markers and drawing utensils, tape, and glue will be provided.
—-
Special thanks to PFLAG and ACNL for partnering with us on this project!
---

Drawing Queer Stories
A free workshop series with Coco Guzman
MONDAY, JULY 1, 6 – 9 PM: "Failing" Drawing Beautifully: strategies for freeing queer drawing
TUESDAY, JULY 2, 6 – 9 PM: Drawing Queer Archives: from objects and pictures
WEDNESDAY, JULY 3, 6 – 9 PM: Drawing Queer Memories: from your mind, ears and heart
SATURDAY, JULY 6, 1 – 4 PM: Interventions/Interruptions
Workshop participants are invited back to the gallery to intervene in and interact with the mural/installation
Eastern Edge Gallery
Free; pre-registration is appreciated!
e-mail retroflexart@gmail.com to reserve a spot
Sometimes the things we want to say are not always easy. It is hard to put them into words. Sometimes they appear as colours, drawings, abstract poems, music. Sometimes we don't know how to express them at all. Coco Guzman's series of free drawing workshops are designed to help give form to those experiences to make a huge, collaborative exhibition that reflects the ongoing queer histories of St. John's. Coco is a queer and genderqueer artist raised in Spain and currently living in Toronto. They have a long history as a grassroots, community artist, and have led multiple workshops for trans, queer, and gender non-conforming folks to express complex experiences.
Coco's workshops are a follow-up to our Queer Story Circle and Zine-making workshops on June 22nd. Local artist, poet, and trans historian Daze Jefferies will provide audio recordings and archival materials to help inspire your contributions and tales of queer life in Newfoundland and Labrador. Coco invites you to revisit stories, memories, and experiences and will guide you through making drawings, murals, or other objects for inclusion in the exhibition "A Hole So Big It Became the Sky". Working in collaboration with Coco and Daze, the exhibition will include recordings, murals, objects, drawings that paint a picture of our complex, collective queer histories. As stories and images are created and collected, it mimics the aesthetics of washroom tags and comments and pays tribute to understated forms of inscription and queer spaces.
"It is important to me that this piece serves as a witness; an archival exploration of queer life and imaginaries in NL." -Coco Guzman
---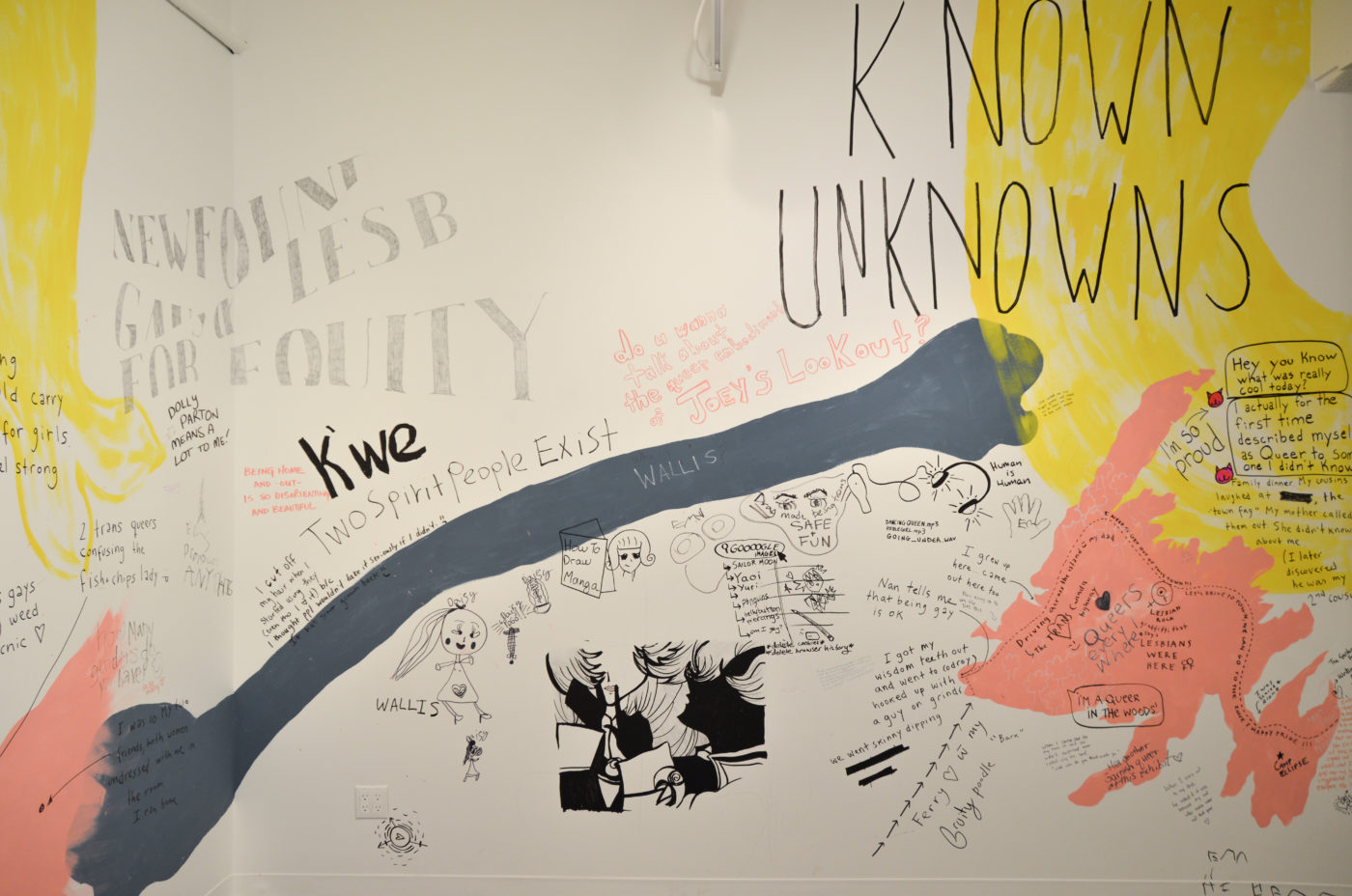 A Hole So Big It Became the Sky – Coco Guzman and Daze Jefferies
Opening Reception: Saturday, July 6, 7 – 9 pm
DATES: July 6th – August 3rd, 2019
What happens when our experiences are Too Big to talk about? When they resist the symbolic register of language? How do we transmit them, how do we hold them? The horrific, and the transcendent. Holes are scattered behind us, as we weave unevenly our collective history.
This exhibition addresses the Too Big through image and performance, and an immersive plunge into voices from the past.
Coco Guzman's painting and drawing practice deftly articulates personal and collective trauma, lacing the mundane and the disturbing together into complex, visually compelling scenes. Daze Jefferies is a poet, musician, and folklorist whose visual and audio practice tracks the voices of trans and queer Newfoundlanders and Labradorians through decades of trauma and transcendence.
For A Hole So Big It Became The Sky, Jefferies and Guzman will work with a group of queer-identified St. John's residents to represent the defiant gaps in collective memory. In an immersive mural that spans the gallery walls, they will map the pain and ecstasy of our community. This surreal landscape is submerged in a sea of whispers. Scraps of paper pulled from local archives drift on the waves.
In A Hole So Big It Became The Sky, the hole is both an overwhelming void and an object of desire. Here we revisit queer histories, as succulent and immediate as they are contradictory, intangible, unknowable; we bear witness to the intimacies and whispers that can only emanate from curled tongues.
---
Retroflex Cabaret: A night of drag & performance art
Eastern Edge Gallery
Saturday, October 5th, 8-10pm
FREE!
Retroflex Cabaret is a night of drag and performance art. It will include six artists, four invited and two local, who vary from nightclub drag performers to gallery context performance artists, and somewhere in between.
Performances will start at 8pm. Some will be durational for you to experience all evening, and others will happen when the time is right. This is not your standard gallery event, nor is it your average drag show. This will be a night for the history books. Keep in mind that when you go down to eastern edge gallery you never know who, or what, you may encounter…. but do not fear, it's only a cabaret, old chum!
And I love a cabaret!
Hollow Eve at the Retroflex Cabaret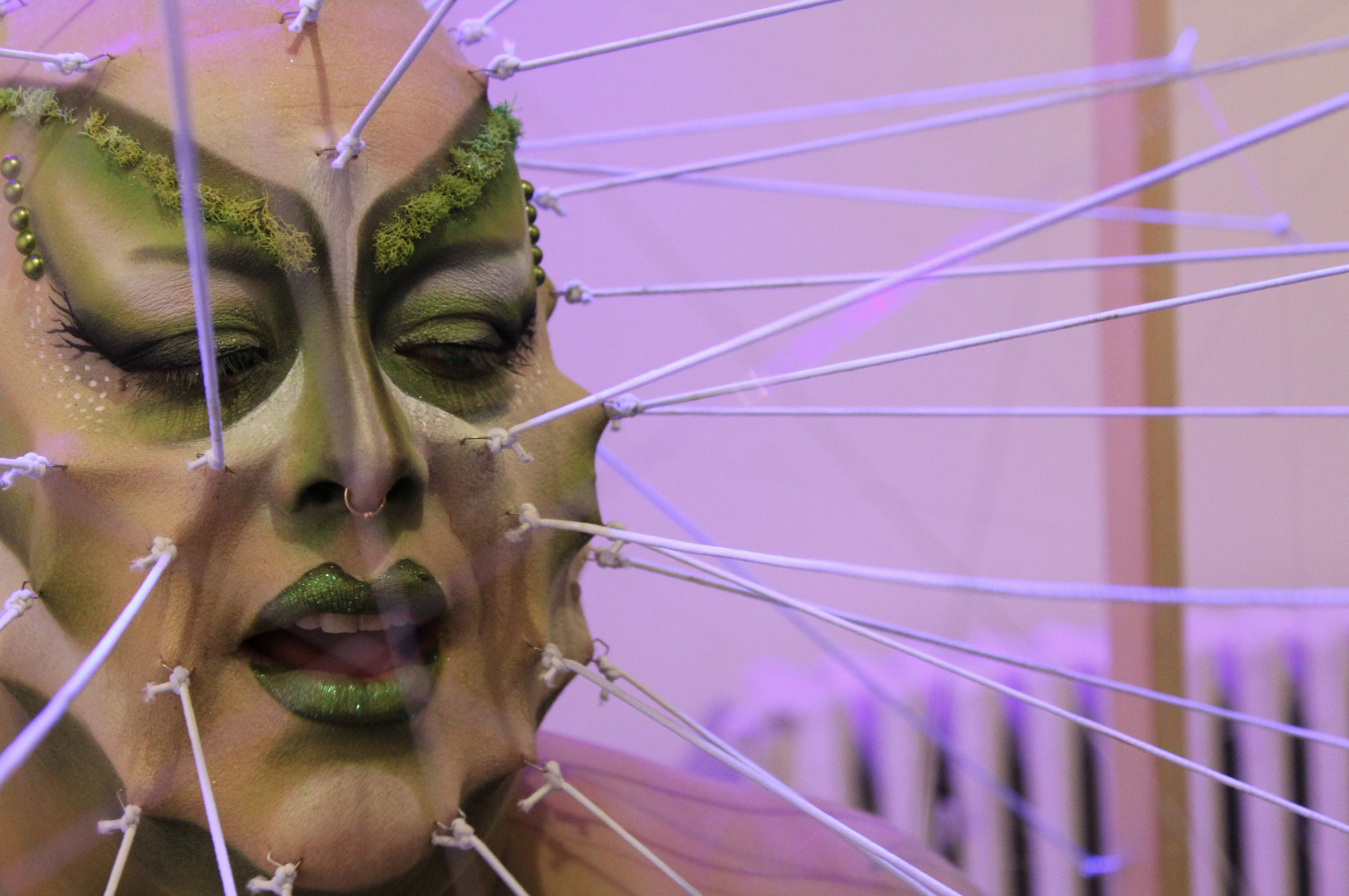 Featuring:
\Garbagefile
Dan Sundelin-Hooker
Humboldt Magnussen
Lady Kunterpunt
Marisa Hoicka
---
Introduction to Performance Art Workshop with Marisa Hoicka
EE Studios
Oct 5th, 12:00pm-2:00pm
Ever wonder what makes up a performance art piece? Join us at Eastern Edge Gallery, for this hands-on workshop with Marisa Hoicka. Come learn the origins of performance art through historical and contemporary examples and try performing in a supportive group atmosphere. No material required.
---
Careless Whisper: An ASMR Workshop with a Clown
David Tuck Memorial Library
Oct 5th, 2:00pm-3:00pm
Close your eyes for a moment and imagine the following; The sound of waves crashing against the beach. The pop of a fresh jar being opened, followed by the quiet crunching of a pickle. The wrapper of a midnight Joe Louis slowly crumpled up and hidden beneath your pillow. What do all these sounds have in common? The sweet, relaxing effects of ASMR. Join Toronto's ASMR sexpert Lady Kunterpunt for a relaxing afternoon at David Tuck Memorial Library as we learn about creative noise-making, audio design, and what the hell "ASMR" even stands for.
---
Big'Uns: Dayna Danger- October 19th – November 23rd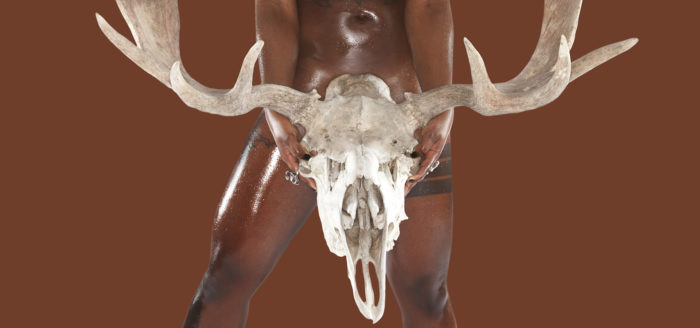 Dayna Danger's monumental series Big'Uns is an ongoing photographic portrait series that explores the reclaiming of sexuality and bodies in a cultural climate in which women, Trans, and gender non-conforming people often lack power over their own sexualities. The series co-opts the aesthetics of high fashion magazines, music videos, mainstream pornography, and hunting magazines to produce high-octane, self-possessed, and confrontational depictions of marginalized sexualities and gender identities.
Collaboratively produced by Danger and the photographed individuals, the series mines a wide variety of media that often serve to disempower and engender violence against women, Trans, and gender non-conforming folks. The title Big'Uns finds roots in sport hunting, which has widely replaced hunting for sustenance. In the discourse of sport hunting we encounter "the sexualization of animals, "women," and weapons, as if the three are interchangeable sexual bodies in narratives of traditional masculinity." (Animals, Women, and Weapons: Blurred Sexual Boundaries in the Discourse of Sport Hunting, 2004) The slang applied in sport hunting to rack size is a common colloquialism which is applied when fetishizing breasts. In their portraits, these individuals wear antlers as strap ons, a blatant and unapologetic rebuttal to the violence imposed by a culture of colonialism and toxic masculinity.
"The antlers and the tension that they cause, allude to the many factors that we must contend with in order to have healthy relationships, positive self-image, and, of course, sexual relationships. For us these factors include the first-hand experience and/or the intergenerational effects of residential schooling, sexual abuse, and the unrealistic portrayal of our bodies by the media. By repossessing the antlers in this way, we aim to demonstrate a reclaiming of power for  women, Trans and gender non-conforming people and how we choose to be seen." – Dayna Danger
Jude Benoit – Diary of a e'pite'ji'j: hypervigilant love
Nostalgic uncertainty 
De ja vu wrapped up in braid ribbons and seaweed. 
Hot salty youthful excitement always ending in a familiar panic. 
Each snapshot replaced with another.
From childhood through youth connected by a 
hypervigilant kind of love.
Diary of a e'pite'ji'j: hypervigilant love is a freeze-frame on items nostalgic to Benoit's youth. Discarded fishing nets, garbage bags, washed up refuse hang together, caught in a net, a wave suspended in time. Floating amongst them are photos of places, some recognizable, many ambiguous. The photos drifting on the current are records of exact locations of moments of fear and panic caused by being alone with a person. Whether the feeling of imminent danger was realized or not, the fear has created a life of constant hypervigilance. The cameras that produced the images reflect the feeling: disposable. Though unique to Benoit's experiences, they hope these images and items connect to a shared experience of indigenous women and girls. Benoit invites indigenous women, girls, and two spirit visitors to share their memories and connections in the diary.
---
ABOUT THE ARTISTS
Jude Benoit is a Two-Spirit artist from the Kitpu clan. They have fought for rights and better support systems for the 2s/trans community for over a decade. They are also a fierce land and water warrior whose only words on reconciliation are "land back". Their work has been fluid over the years (much like their gender), starting with poetry and spoken word when they were a teen, to then helping other queer youth perform and write their own stories by producing shows, open mics, and workshops. In their off time from being an artist, community organizer and downright badass you can find them working as a barista, reading tarot cards and ignoring their obvious burnout.
Dayna Danger is a visual artist, organizer and drummer. Danger holds a MFA in Photography from Concordia University. Through utilizing the processes of photography, sculpture, performance and video, Danger creates works and environments that question the line between empowerment and objectification by claiming the space with their larger than life works. Ongoing works exploring BDSM and beaded leather fetish masks negotiate the complicated dynamics of sexuality, gender and power in a consensual and feminist manner. Danger has exhibited their work nationally and internationally in such venues as Art gallery of Alberta, Edmonton AB; Urban Shaman, Winnipeg, MB; Warren G Flowers Art Gallery, Montreal; dc3 Projects, Edmonton; Roundhouse, Vancouver; Art Mur, Berlin; and the New Mexico Museum of Art, Santa Fe. Danger has participated in residencies at the Banff Centre for the Arts and at Plug In Institute of Contemporary Art. Danger currently serves as a board member of the Aboriginal Curatorial Collective (ACC/CCA). Danger is an Artist in Residence through Initiatives for Indigenous Futures at AbTeC. Danger is a 2Spirit, Métis – Anishinaabe(Saulteaux) – Polish, hard femme who was raised in Winnipeg, Manitoba, Treaty 1 territory, homeland of the Métis.
Dan Sundelin (Performance Artist, Music Producer, DJ and Promoter)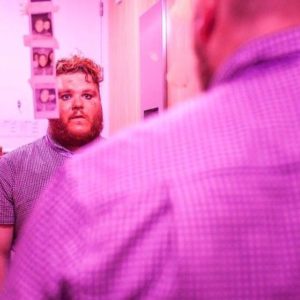 Dan's practice is heavily influenced by the relationship between the audience and the performer within the performance environment; especially revolving around intimacy created between audience and performer and experimenting with how far this intimacy can be pushed. Previous works have focused upon an aspect of the body and/or self which can be considered a commodity, how this is framed by society, and the consequences to which this can lead. The concepts Dan deals with, and the methods they employ, express the absurdity in society and question whether or not this is a workable model of existence.
\Garbagefile
Kai Bryan\garbagefile is a visual and performing artist who combines drag, clown, and aerial circus for a sometimes silly, sometimes sexy, often a little bit dark romp through pop punk hits from the last twenty years. Kailey has been a practicing visual and performing artist since 2006 and has been training in aerial circus arts since 2016. \garbagefile is a member of St. John's weirdest drag collective the Phlegm Fatales and is the recent "bronze winner" of Atlantic Drag Star 2019. They want to unpack the dense suitcase of gender, litter the room with odds and sods, throw the whole suitcase out the window then demolish the building.
Humboldt Magnussen
I am an artist/curator from rural Saskatchewan. I hold an MFA in Interdisciplinary Studies at OCAD University focusing on performance art and masculinity studies and a BFA from Concordia University from 2011 in Studio Arts. I have exhibited my work across Canada and internationally, notable exhibitions include "Every. Now.Then: Reframing Nationhood" at the Art Gallery of Ontario and "Show. 17" at the Idea Exchange. I am also a DJ and party producer and founder of Juicy Moon Productions in Toronto.
Marisa Hoicka
Whether through a performance, on canvas, or an installation, Marisa Hoicka creates narrative paintings that come to life. She integrates paintings, compelling tactile elements, performance art, interactive video and other electronic media.
Hoicka recently performed a new work in Flow Chart at Dancemakers in Toronto. She was artist in residence at Doris McCarthy's "Fool's Paradise." She participated in the Images Festival's "Now What?" residency and was artist in residence at the Sirius Arts Centre in Cork, Ireland.
Hoicka choreographed a solo as part of Singular Bodies at Toronto Dance Theatre. Her "This is Not a Test" was shown on all Air Canada flights as part of the Images Festival's "Stitches in Time." Her videos have also been shown in Berlin's Galerie Kurt Im Hirsch, San Francisco's MoMA, Oakville Galleries and across Canada.
Hoicka has received several Ontario Arts Council grants and a visual art grant from the Canada Council for the Arts. She has a Master of Digital Media from Ryerson University and a BFA in Studio Arts from Concordia University.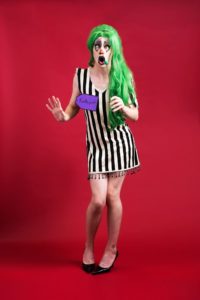 "Lady Kunterpunt is a spooky clown practitioner hailing from the sewers of Toronto, Ontario. She's half clown, half ghost, and 100% sugar free. A staple of Toronto's West End drag scene, Kunterpunt is known for her soft spoken ASMR videos, questionable fashion choices, and a love for the colour green. It's been rumoured that on a full moons night, if you say her name 3 times in a mirror that your Sims Save File will corrupt and all the macaroni from your kitchen will vanish. Kunterpunt, Kunterpunt, Kunterpunt!!! You can find evidence of her on Instagram, Twitter, and Facebook, under the name @ladykunterpunt. BEEP BEEP, St. John's!"
Joshua Vettivelu is an artist, programmer, and educator working within sculpture, video, installation and performance. Their works explore how larger frameworks of power manifest within intimate relationships. Recently their practice has been looking at how desire and language build the world. Currently, Vettivelu is an instructor in the faculty of Art and Faculty of Continuing Education at OCADU and is the previous Director of Programming of Whippersnapper Gallery.
---
Curator Bios
Jason Penney's work uses video and sculptural forms that utilize abstraction and symbolism, often socially engineering absurdity to create temporary shared experiences.
Kailey Bryan is a queer, non-binary artist working in performance, video, and installation, merging craft and new media into seductive but confrontational visual poetry.
Jason Wells is a Drag Queen and who uses printmaking and performance to talk about the documentation of queer histories, the malleability of identity, and hierarchies within art.