a virtual exhibition of new 3D work by Lily Taylor
FDFSD employs satire to imagine the future of entertainment by envisioning what tv-shows, movies, storytelling, and commercial appeal will look like after an oversaturated and sensationalist market.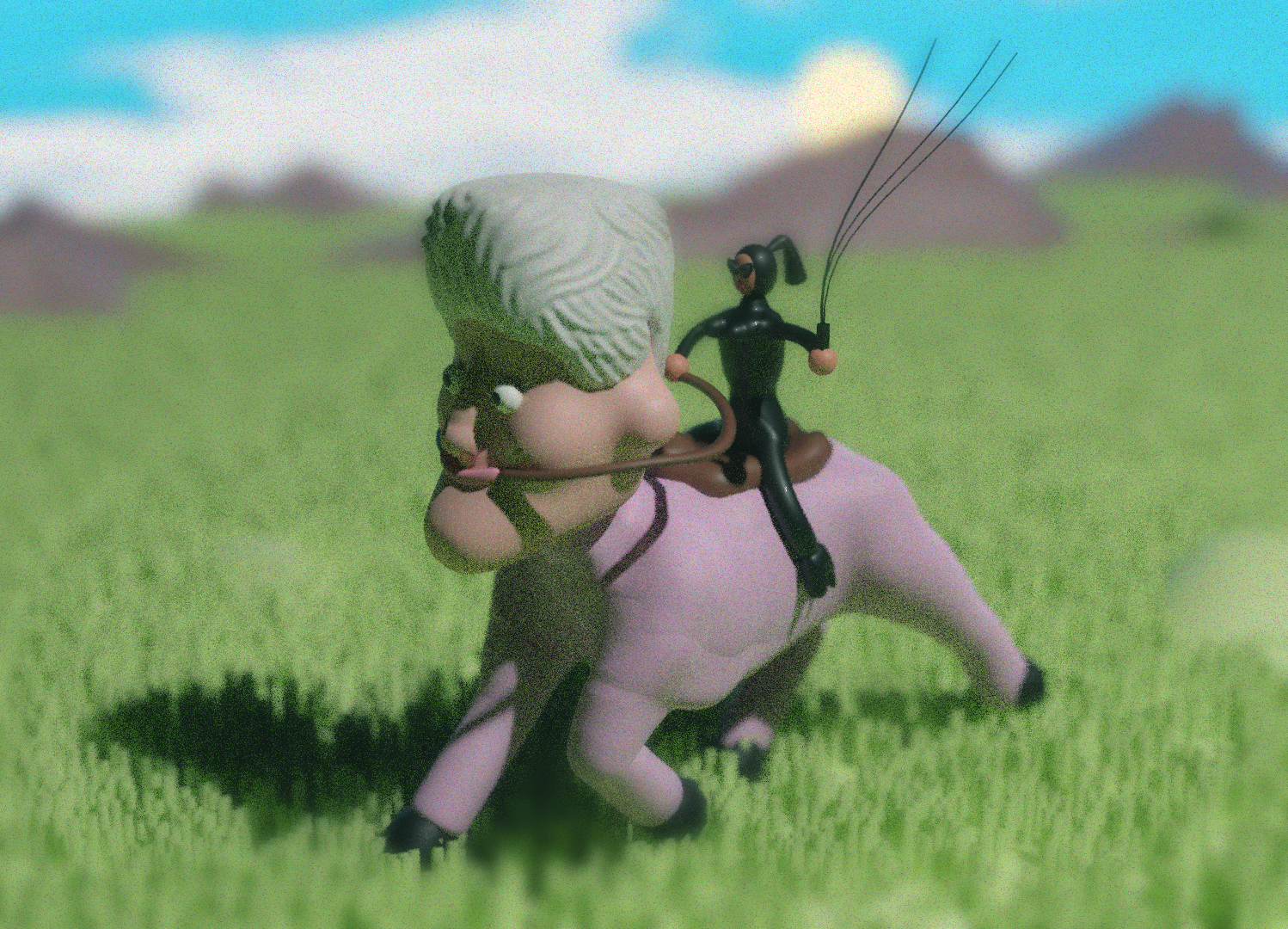 A Horse Named Leno
Digital media – 15″ x 20″ – 2021
ID: Jay Leno as a horse running through a field being ridden by a dominatrix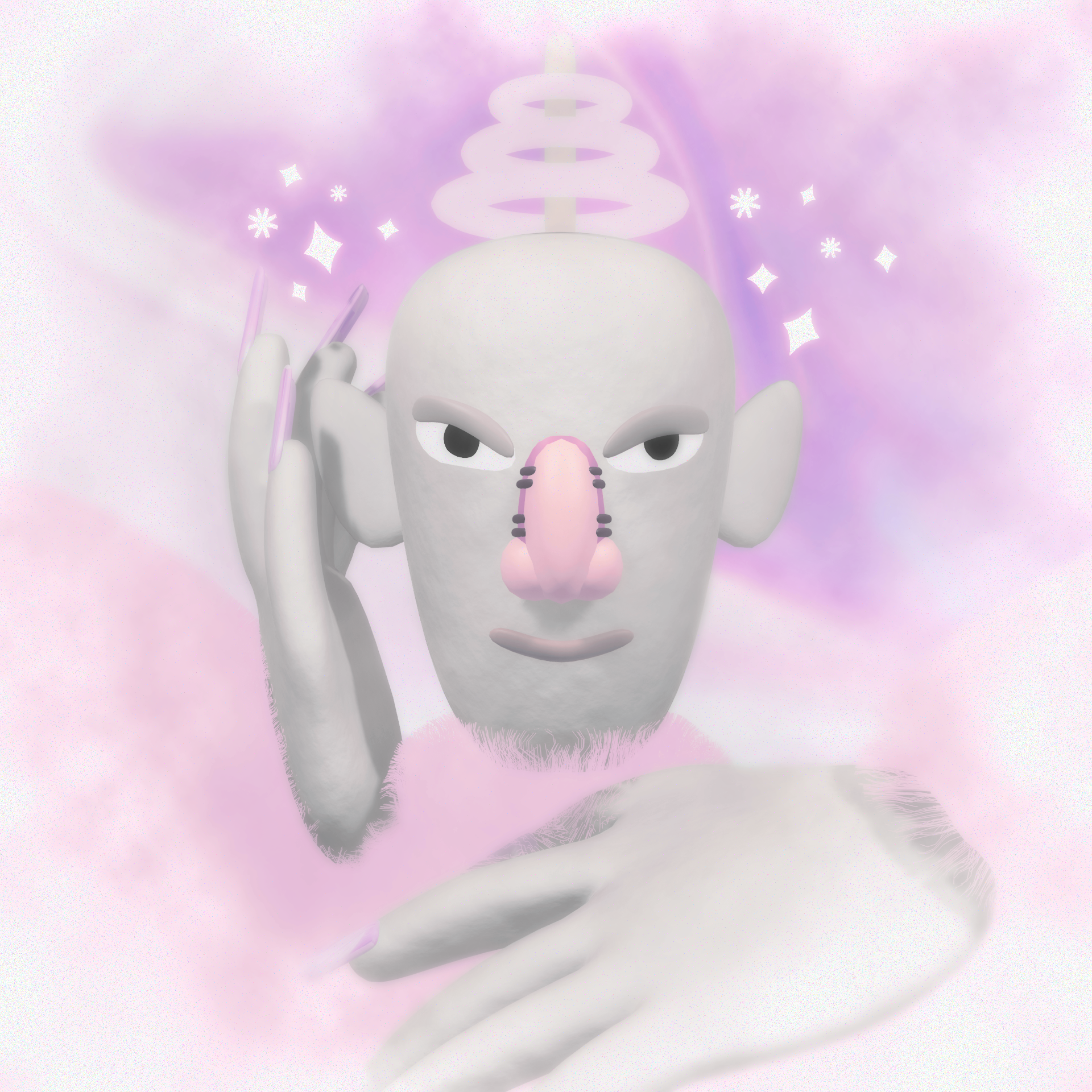 Alien Nose Job
Digital media – 26″ x 26″ – 2021
ID: 70s style glamour shot of Alien with human nose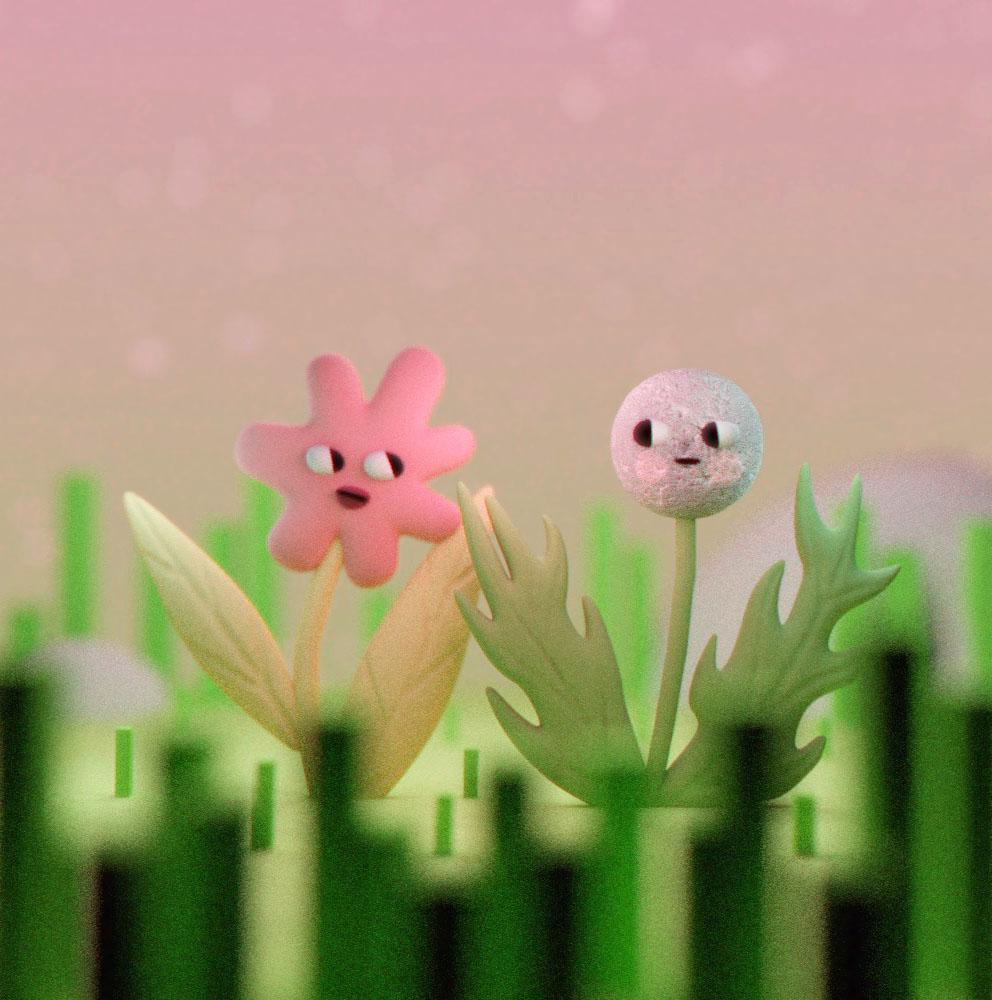 What If We Were Two Flowers In Love?
Digital media – 14″ x 14″ – 2021
ID: Two different flowers gazing at each other, blushing!
With Love From Folgers
Digital media – 15″ x 16″ – 2021
ID: A coffee mug spilling coffee in the foreground. In the background, red mountains and a sun emitting bright sunbeams.
Self Portrait
Digital media – 13″ x 13″ – 2021
ID: A low-poly self portrait (head) floating in front of clouds with rain and lightning.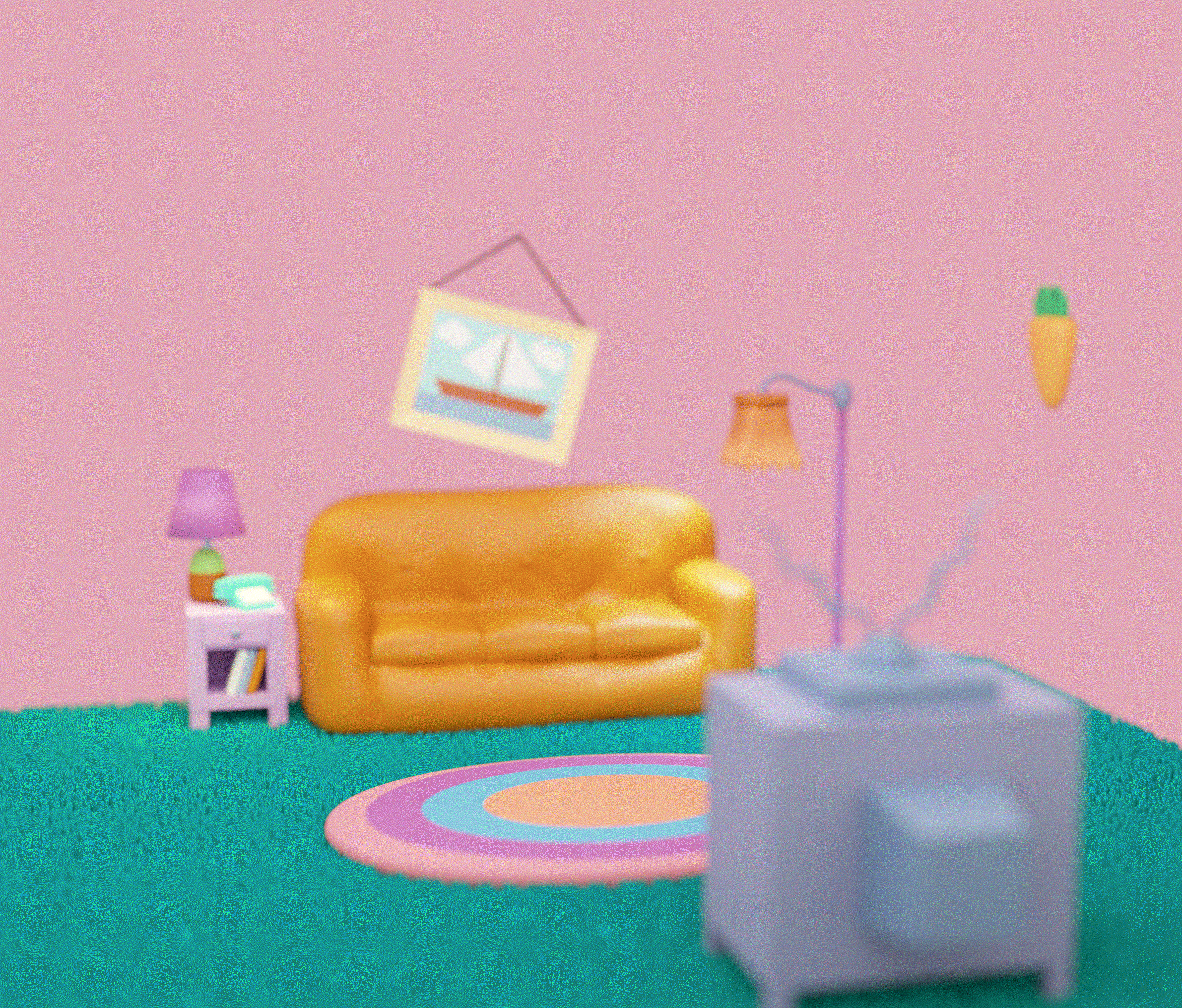 Can't You See That I Am Serious?
Digital media (GIF) – 13″ x 16″ -2021
ID: A render of (The Simpsons) living room, brightly coloured furniture and decor. The head of the character from the Simpsons, (Mr. Sparkle) Homer's double, floats into the room and sparkles are emitted from his head, he then turns and floats away.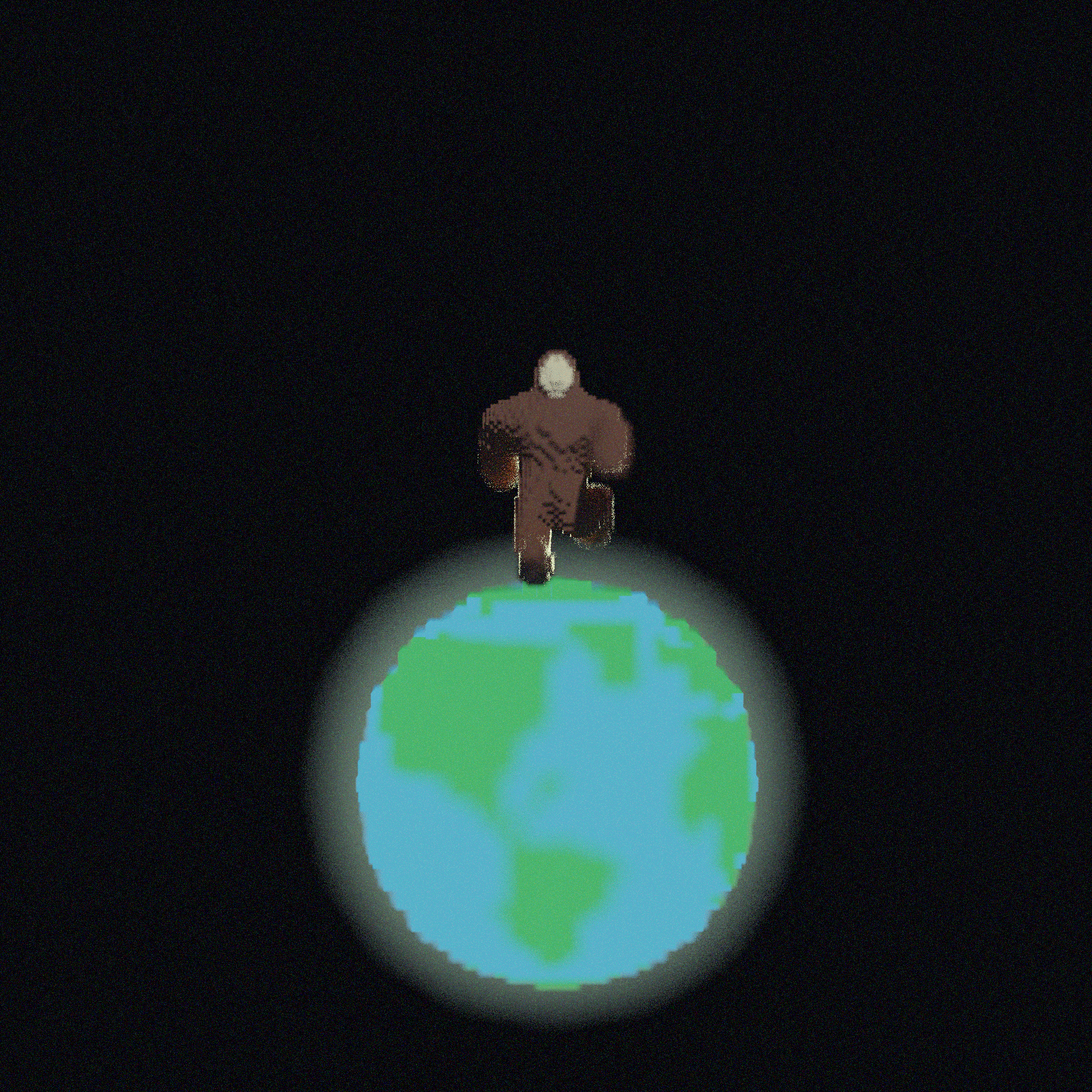 Stop The Planet Of The Apes, I Want To Get Off
Digital media (GIF) – 27″ x 27″ -2021
ID: A pixelated bigfoot-like character is running ontop of a pixelated globe, he stops running when a UFO hovers over him and beams him up taking him away.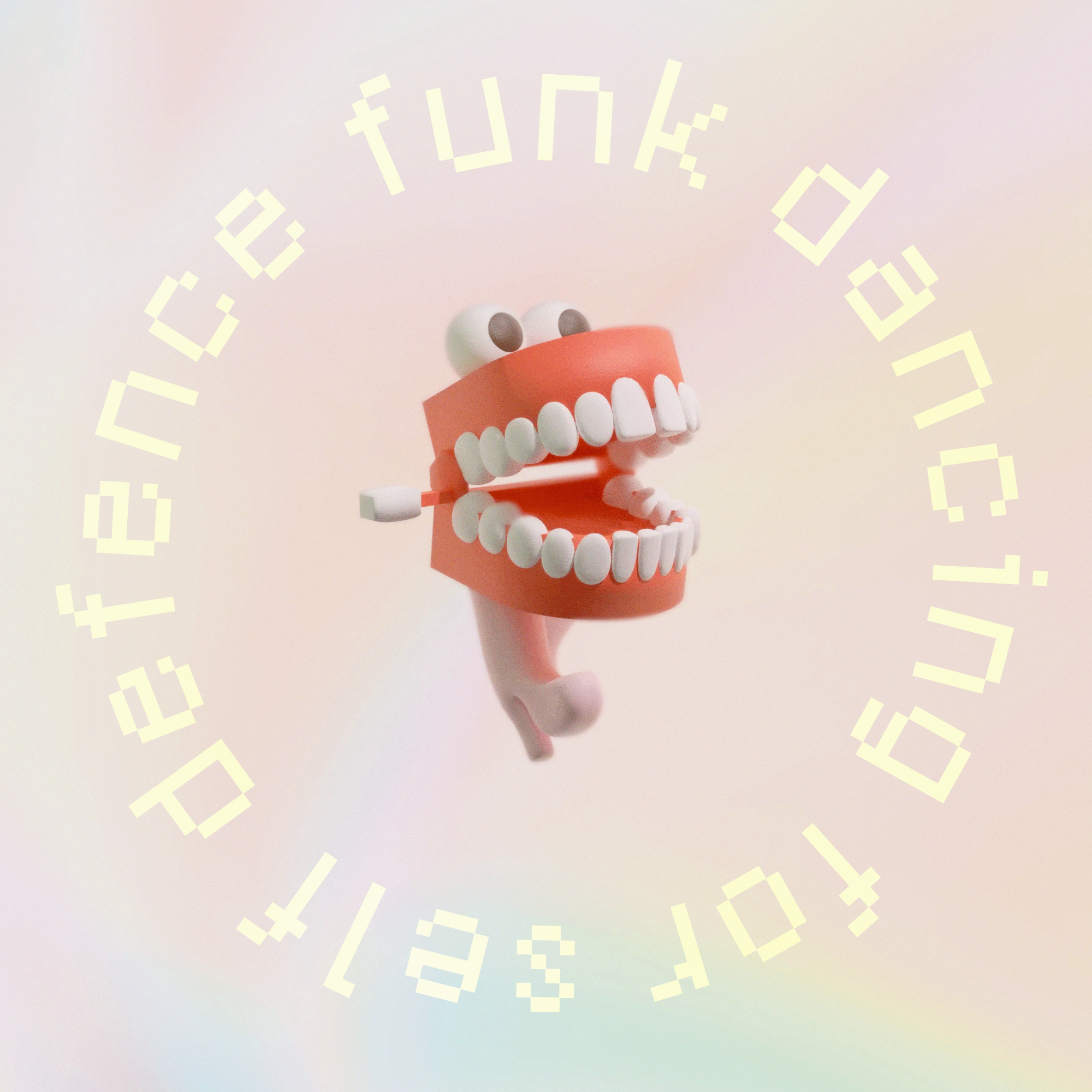 Thanks For Playing
Digital media (GIF) – 28″ x 28″ -2021
ID: Chattering teeth toy with high heels walking and chomping, against a light pink and yellow gradient background.
It's not easy learning to create within a new software during a global pandemic, but I was lucky enough to learn and be supported by some pretty great people.Thank you to everyone who made this show possible; Eastern Edge, ArtsNL, Daniel & Charlotte, countless youtubers, Harry Bhalero, That That Creative Studio, and my parents for the numerous calls they got during this process.