Amanda Power – Shadows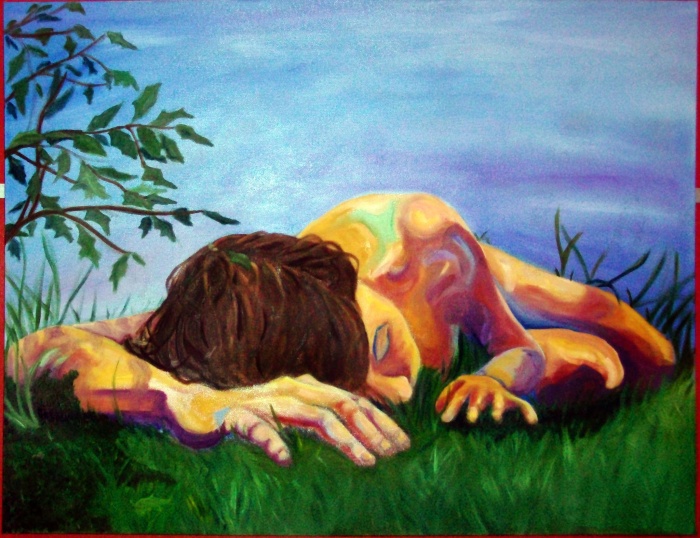 Shadows examines the body in transition, exploring time-based changes that the body experiences. The human body goes through physical, emotional and mental shifts during the aging process. Created over the past two years, Shadows works mainly with figurative images. In each piece the body's presence acts as a platform, in which the viewer may explore both the physical and emotional attachments inherent in our relationship with the natural world.
About the artist:
Amanda Power is an artist who works primarily in painting and sculpture. She graduated with a BFA from Sir Wilfred Grenfell in 2010 and is currently living in St. John's, Newfoundland. She works as a screenprinter for a local company and keeps a practice in her home studio. Her work focuses on the human body and it's interactions with the natural world and other bodies. Moments of visual shifts and change are explored through her imagery and she draws on the way we experience our surroundings. Currently she is working on a series about the time-based changes the body experiences through growth and mortality.