Project Artists
Nasim Makaremi Nia
Nasim Makaremi Nia graduated with an MSc in solid-state Physics, but she is an artist who lives in St. John's NL. She has been painting and making artwork for 15 years. Her Physics background helps in the development of her art as well. She has shown works in several group exhibitions. Her art is focused on subjects such as humanity, and the lives and emotions of women. She uses animals as symbols to deal with sexuality with the intent to magnify gender discrimination and censorship.
Violet Drake
Violet Drake is a white settler disabled queer+trans writer, visual artist, actor, & activist born and raised in the coastal community of Lawn on the Burin Peninsula. Now based in St. John's, her multidisciplinary experimental practice has been self-taught since youth, writing hybrid poetry and designing mixed media digital illustration since the age of 13. Blending life narrative, land-based photography, self-portraiture, performance, and autoethnography, her work emerges from her conceptual framework of trans+corporeal cartographies and existential ecologies. Her work has been exhibited and performed at artist-run centres, galleries, stages, festivals, and classrooms throughout Ktaqamkuk (colonially Newfoundland) including Eastern Edge, St. Michael's Print Shop, Unscripted Twillingate, LSPU Hall, St. John's Arts and Culture Centre, and Memorial University. Co-author of transVersing, she has recent and forthcoming publications locally and nationally in Riddle Fence, Understorey, HELD, Verses, and Home Out of It."
Ethel Brown
Ethel Brown is a visual artist living in St. John's, Newfoundland and Labrador. Ethel immigrated from Capiz, Philippines with her family, to Newfoundland, Canada in 1987. She has also lived in Calgary, AB and Washington, USA. Upon returning to St. John's 7 years ago, Ethel has worked primarily in the medium of photography; documenting art exhibitions for the prestigious Rooms Provincial Art Gallery, Eastern Edge Gallery, and The Christina Parker Gallery. Ethel is a portraiture and landscape photographer. Her photographs are documentary and storytelling in nature and convey her love for community, culture, family, and friends. Ethel is known for her patience in finding the perfect composition and for capturing the ephemeral beauty of natural light. Ethel has had artwork exhibited at The Rooms Provincial Art Gallery in the 2019 Arts and Letters Competition.
---
Project Curators
Bushra Junaid is a multidisciplinary artist and curator based in Toronto. Her work probes themes of history, memory, cultural identity and placemaking in the diasporas of African-descended peoples through mixed media collage, drawing, painting, illustration and installation. Most recently Bushra curated What Carries Us: Newfoundland and Labrador in the Black Atlantic at The Rooms Provincial Art Gallery (2020). Pivoting on Paul Gilroy's concept of the "Black Atlantic," the exhibition was also inspired by and reflected on, John Akomfrah's Vertigo Sea (2015). What Carries Us included video, mixed media, mural and photo-based works by Canadian and international artists as well as rare archival items. In 2016, Junaid co-curated (with Pamela Edmonds) New-Found-Lands: An Art Project Exploring Historical and Contemporary Connections between Newfoundland and the Caribbean Diaspora at Eastern Edge Gallery, St. John's, Newfoundland.
Junaid's work has been exhibited as part of Future Possible: The Art of Newfoundland and Labrador to 1949(The Rooms, 2018); Like Sugar (Tang Teaching Museum at Skidmore College, 2019); and They Forgot That We Were Seeds (Carleton University Art Gallery, 2020); and at the Royal Ontario Museum; Montreal Museum of Fine Art; and Art Gallery of Nova Scotia, among others.
Junaid's work is included in The Rooms, Carleton University Art Gallery, Tang Teaching Museum, TD Bank, Toronto Public Library Osborne Collection of Early Children's Books collections.
What Carries Us: Newfoundland and Labrador in the Black Atlantic 
Listening to Silence – Visual Arts News 
Art in the Spotlight: Visualizing Freedom Dreams 
New-Found-Lands: Exploring Historical and Contemporary Connections between Newfoundland and the Caribbean Diaspora 
New Founds Lands Magnifies the Margins – Visual Arts News 
Two Pretty Girls… 2016  
Archival photograph and archival text printed on backlit fabric panel
(176.8 cm x 89.5 cm)
Bushra Junaid  (Toronto) embraces a 1903 stereoview of women in a Caribbean sugarcane field as family portraiture. By intervening in this archival image ("Two Pretty Girls I Met in a Cane Field," St. Kitts, B.W.I.) with period ads from the St. John's Evening Telegram for sugar, molasses and rum and magnifying the image, Junaid highlights the little-known, centuries-long Newfoundland-Caribbean trade in commodities produced by and for enslaved Africans. In so doing, Junaid reflects on the transnational reality of slavery and its afterlife and complicates our understanding of the Black presence in Atlantic Canada.
---
Programmed Artists
Dion Kaszas is a tattoo artist, cultural tattoo practitioner, painter, teacher, and scholar of Hungarian, Métis, and Nlaka'pamux (Interior Salish) heritage. He works in the artistic mediums of oil, watercolour, graphite, mixed media collage and video. Dion's passion for tattooing extends beyond his artistic work into a Masters's degree in Indigenous Studies at the University of British Columbia Okanagan in Kelowna, British Columbia. His area of research is Indigenous tattooing, focusing keenly on the revival of Indigenous peoples tattooing practices, using Indigenous and creative research methodologies. Dion is one of the founding members of the Earthline Tattoo Collective which aims to enhance, expand and support the work of traditional and cultural Indigenous tattoo practices across Canada.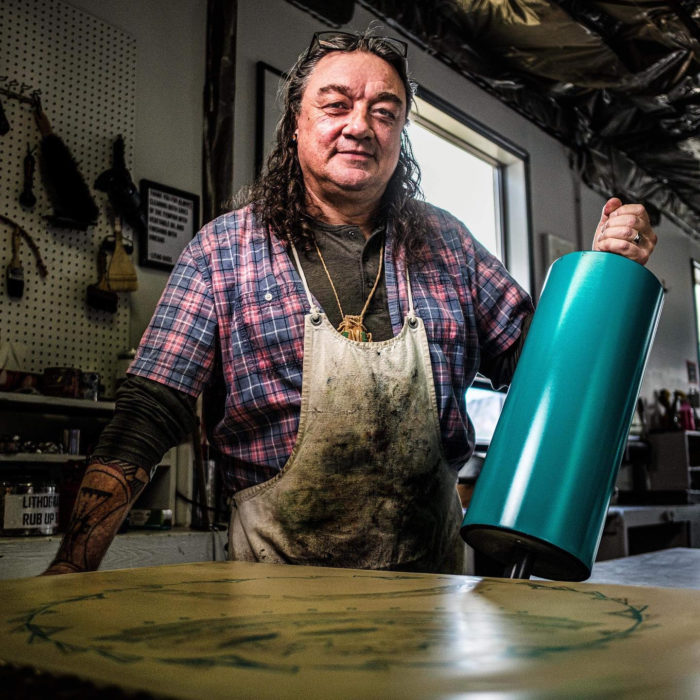 Jerry Evans – The predominant theme in Evans's art is his Mi'kmaq heritage, which went unrecognized and acknowledged by his family for nearly three generations. After Evans came to learn more about his Mi'kmaq background, his focus on indigenous issues has become an integral part of his life and artwork. According to Evans, "the truth has a way of getting out and I've come full circle. I've always taken on an intense desire to find out more… that's what I'm exploring in my art. My artwork reflects my concerns with the indigenous part of me that was denied" (Arts Atlantic, Spring 1998). "I feel compelled not only to celebrate but to dissect and explore my Mi'kmaq heritage, how it relates to the settler culture and how the two cultures, of which I am a part, interact and affect each other." Evans was born in the central Newfoundland town of Grand Falls in 1961. He holds a diploma in commercial art from the St. John's College of Trades and Technology (1980) and a Bachelor of Fine Arts degree from the Nova Scotia College of Art and Design (1986) and a Bachelor of Education from Memorial University of Newfoundland and Labrador (1992).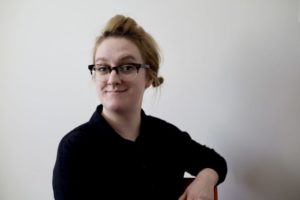 Larry Weyand is a rug hooker whose work defies the established properties of traditional floor decor, domesticity and gender. Fueled by the complex history of processed foods, emotional trauma, autoethnography, queerness, and domestic spaces, Larry investigates how hard-to-swallow narratives can occupy space within the soft, fluffy dis/comfort of textile-based craft. Larry's textile work has been presented across Canada, most recently at The Rooms Provincial Art Gallery (St. John's, NL, 2019-2020), Neutral Ground Artist Run Center (Saskatoon, SK, 2020-2021), the Art Gallery of Burlington (Burlington, ON, 2021), and Struts & Faucet Artist Run Center (Sackville, NB, 2019). Larry has recently been the recipient of a substantial Canada Council for the Arts Grant as well as the City of St. John's Artist Grant to develop a pivotal body of work about bathrooms, to unpack their experience as a gender-neutral person. Having completed their MFA at Concordia University in Fibres & Material Practices, Larry is now a Visiting Assistant Professor in Textile Arts at Memorial University's Grenfell campus in Newfoundland & Labrador.
Nico Williams, ᐅᑌᒥᐣ (b. 1989) is Anishinaabe and member of Aamjiwnaang First Nation community. He is currently working in Tiohtià:ke | Mooniyang | Montréal. He has a multidisciplinary, often collaborative practice that is centered around sculptural beadwork.
Williams is an active member in the urban Indigenous Montreal Arts community, a board member for the Biennale d'art contemporain autochtone (Contemporary Native Art Biennial), and a member of the Contemporary Geometric Beadwork research team. He has taught workshops at The Massachusetts Institute of Technology, NSCAD University, the Indigenous Art Centre, Crown-Indigenous Relations and Northern Affairs Canada (CIRNAC), and Carleton University.
His work has been shown internationally and across Canada, including at the Art Museum at the University of Toronto, Musée des beaux-arts Montreal, Musée d'art contemporain de Montreal, Victoria Arts Council (British Columbia), PHI Foundation for Contemporary Art (Tiohtiá:ke), La Guilde (Tiohtiá:ke) and his most recent solo exhibition, Chi-Miigwech at Never Apart (Tiohtiá:ke).
Williams's practice has been featured by National Geographic (2018) and CBC (2021) and is housed in prominent public collections including Musee des beaux-arts Montreal, Musee d'art contemporain de Montreal, The Art Gallery of Ontario, Archives Nationales du Québec, the Ojibwe Cultural Foundation, and the Royal Bank of Canada Art Collection. His first public sculpture, Monument to the Brave, was commissioned in 2020 by the Sick Kids Foundation.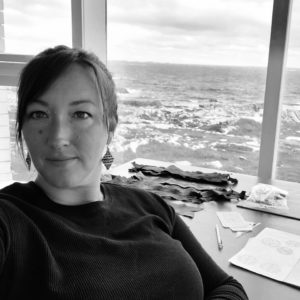 Born and raised in the small hamlet of Little Port, Elmastukwek  (Bay of Islands), Ktaqmkuk (Newfoundland), Nicole Travers is a  Mi'kmaw artist, mother, and steward of the land and water. A  self-taught artist whose creativity was sparked by old style  beadwork found in museums, Nicole has been dedicated to  learning traditional Mi'kmaw styles of bead work since 2015.  After years of cultivating a deep connection with her  Indigenous roots, the influence of the traditional Mi'kmaq  double curve, petroglyphs and hieroglyphs is apparent in her  work as she marries historical styles of bead work with  modern day techniques into contemporary form. Most recently, Nicole has begun to tan various animal pelts and skins into leather using traditional teachings and now utilizes home tanned fish skin in her art, creating sought after unique pieces.  Nicole has been sharing her skills through workshops and one-on-one teaching sessions for several years and her small business, Blomidon Beadwork, has earned her recognition in the fine arts community. In 2020 she was awarded the Ulnooweg Cottage Crafters Award, as well as a residency in Cross Currents Artist in Residence at Fogo Island Arts, Summer 2021. Nicole's work was featured on the cover of the Riddle Fence Spring 2021 issue.
Brazilian by birth, Bruno Vinhas is passionate about global craft culture which drove his will to work in a gallery environment. A degree in Tourism and Hospitality has provided Vinhas with the experience of living and working in multiple countries and being immersed in different cultures changed his perspective about art and craft. Graduate with honours through College of North Atlantic's Textiles: Craft & Apparel Design program in 2017, Vinhas started his career in the arts through theatre in Brazil, where he worked as director, set and costume designer, and teaching. Since leaving his home country he has been part of several different projects including but not limited to curatorial practices, visual arts with focus on textile and multimedia, theatre, film and dance. He has been working as the Craft Council of Newfoundland's Gallery Director/Curator since August 2018, previously holding the position of Gallery Assistant Director for a year; his primary focus in a  gallery environment regards accessibility and inclusion in public art spaces.
Valentina Gaia-Lops – Valentina Gaia Lops is a dancer and visual artist and queer feminist activist. Her work mainly centers on community, participatory projects and art activism. In December 2020, Valentina was awarded the prize 'I am amnesty' by Amnesty International Ireland for furthering the cause of human rights and facing injustice using her talents to inspire others. Influenced by her studies of contemporary dance and composition, her photography work is characterized by a unique use of movement as well as an intimate diaristic / documentary style. She collaborates with grassroots collectives and activism groups internationally.
Daze Jefferies (she/her) is a sixth-generation white settler artist, writer, and researcher born and raised in the Bay of Exploits on the northeast coast of rural Ktaqmkuk (Newfoundland). Working with archives, found beach materials, queer ephemera, oral histories, sound, poetry, sculpture, theory, performance, and illustration, her research-based creative practice engages with the ocean as a body of loss to form washy, wayward, and withheld counter-narratives of trans and sex worker histories at the water's edge. What emerges from this precarious assemblage is a story of time, drift, and transition that finds hope in the changing North Atlantic. Her research-creation and multidisciplinary projects have been exhibited at Eastern Edge, The Rooms, Unscripted Twillingate, Inverness County Centre for the Arts, and Cape Breton University Art Gallery, as well as performed widely at festivals, theatres, and house shows in St. John's – including HOLD FAST, Lawnya Vawnya, FemFest, and Out of Earshot. Co-author of Autoethnography and Feminist Theory at the Water's Edge: Unsettled Islands, she has recent publications in Journal of Folklore Research, Feral Feminisms, Riddle Fence, HELD, The Dalhousie Review, and Arc.
Beck Gilmer-Osborne is a white, autistic and gender variant settler of Scottish and British descent. They were born and raised on Michi Saagiig Nishnaabeg Territory (Treaty 20), and are a current uninvited guest on the ancestral homelands of the Beothuk and long-time homelands of the Mi'kmaq people. Osborne's ongoing creative projects seek to address the complexities and revisionary potential of gender-variant embodiment/representation, and to unpack and share their experiences with mental illness, neurodivergence, grief and familial bonds. They place great importance in showcasing their work in artist-run centres and non-commercial galleries across Turtle Island.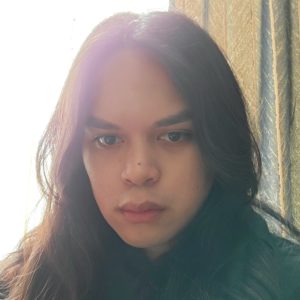 Excel Garay is a Filipina Canadian diasporic settler occupying Mi'kma'ki territory in K'jipuktuk, Eskikewa'kik (Halifax, Nova Scotia). They work as a curator, expanded-media painter, and cultural worker. Garay is interested in contradictions that lead subjects, like them, into complicity and complacency. These materially manifest through paintings, ready-made objects, immersive installations and more. Their interest lies in prismatic unseen contradictions and incommensurable experiences while focusing on themes of fugitivity, time, and labour. Hauntology and melodrama under a queer necropolitical lens foregrounds their practice.
Currently dwelling in Vancouver, Faune Ybarra is a diasporic artist originally from Oaxaca and Mexico City. Due to the experience of constantly moving and adapting, Ybarra conceives of her body as a site of translation from where she attempts to communicate with the other-than-human. Her iterative practice rejects the (art)object as a given outcome and instead speculates on how nomadic creative methodologies converge to document motion. Past repositories of her work have taken the shape of performance, photo-based objects, and diasporic gestures.
Hazel Meyer's work with installation, performance, and text investigates the relationships between sport, sexuality, feminism, and material culture. hazelmeyer.com. Cait McKinney is a media historian and assistant professor in the School of Communication at SFU. caitmckinney.com
Hazel and Cait's collaborations explore their shared attachments to queer histories through research, writing, and archival interventions. Their work has been presented in No More Potlucks (CA), Little Joe: Queers and Cinema Magazine (UK), PHILE (DE), INCITE Journal of Experimental Media (US), and Deep Down Body Thirst, curated by the collective Radclyffe Hall for the Glasgow International, SCT (2018.) Their film Slumberparty, 2018 has been screened at various festivals including London International Film Festival (2018), Artists' Moving Image Festival, Tramway & LUX Scotland, SCT (2019) and the Porn Film Festival Berlin, DE (2019.) They are currently working on They, Olympia a video about the 1990 Vancouver Gay Games.
Michelle Sylliboy- Award winning author and award winning Interdisciplinary artist Michelle Sylliboy (Mi'kmaq/L'nu) was born in Boston, Massachusetts and raised on her traditional L'nuk territory in We'koqmaq, Cape Breton. While living on the traditional, unceded territories of the Musqueam, Squamish, and Tsleil-Waututh Nations, Sylliboy completed a BFA at Emily Carr University of Art + Design, and a Masters in Education from Simon Fraser University. She is currently a PhD candidate in Simon Fraser University's Philosophy of Education program, where she is working to reclaim her original written komqwej'wikasikl language. Her collection of photography and L'nuk hieroglyphic poetry, Kiskajeyi—I Am Ready, was published by Rebel Mountain Press in 2019 now available as an ebook. She was recently appointed at St FX University as new tenure track faculty in Education, Modern Language and Fine Arts departments.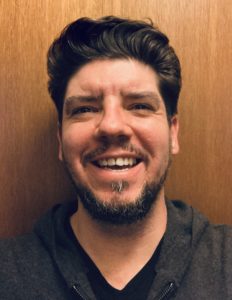 Douglas Walbourne-Gough is a member of the Qalipu Mi'kmaq First Nation from Corner Brook, Newfoundland. His poetry and reviews have appeared in journals and magazines across Canada and he has worked, in editorial capacities, with both The Fiddlehead and Riddle Fence. His first collection, Crow Gulch, was named winner of the 2021 EJ Pratt Poetry Award, was shortlisted for the 2020 Raymond Souster Award, the 2019 Derek Walcott Prize for Poetry, and the 2021 NL Reads award. It was also nominated for the 2020/21 First Nation Communities READ Award. He is currently a PhD candidate in English/Creative Writing (UNB Fredericton).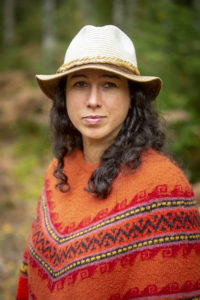 shalan joudry is a Mi'kmaw mother, poet, playwright, oral storyteller and ecologist. Using her theatrical background, shalan brings Mi'kmaw stories to a new generation of listeners, as well as recounting personally crafted narratives that follow Mi'kmaw storying custom. The author of three books, her most recent book, Waking Ground (2020) was shortlisted for the J.M. Abrahms Atlantic Poetry Award, the Maxine Tynes Nova Scotia Poetry Award, the 2021 Pat Lowther Memorial Award and the 2021 Indigenous Voices Award for Poetry in English. shalan recently wrote and performed her second theatrical play, Koqm. After a successful two-night performance of this solo show, shalan and the production team are looking forward to the upcoming two-week run on the Neptune main stage in Halifax (2022). shalan lives in her home territory of Kespukwitk (southwest Nova Scotia) with her family in their community of L'sitkuk (Bear River First Nation), NS.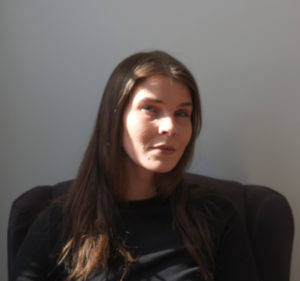 Meagan Musseau is L'nu from Elmastukwek, Ktaqmkuk territory (Bay of Islands, western Newfoundland). She nourishes an interdisciplinary arts practice by working with customary art forms and new media, such as basketry, beadwork, land-based performance, video and installation. She focuses on creating artwork, dancing, learning Mi'kmaw language, and facilitating workshops as a way to actively participate in survivance. Meagan is the recipient of numerous awards including the Sobey Art Award, longlist (2021); the Atlantic Canadian Emerging Artist, Hnatyshyn Foundation (2018); Emerging Artist Award, VANL-CARFAC (2018); Aboriginal Arts Development Award, First Peoples' Cultural Council (2016). Her work exhibits nationally and internationally.
Artist and aspiring filmmaker William Evan Butler has worked in a variety of media, exploring notions of identity and self, often linked to place. These themes come out of a desire to better understand his mixed Mi'kmaw and European heritage, and his identity as a Two-Spirited person. Having studied at NSCAD University, where his studio work focused on Photography & Design, Evan then completed a Masters of Philosophy in Humanities at Memorial University. In the years following, he created and operated an independent design studio named Flat Island, producing work for individuals and organisations, many linked to Indigenous communities in western Newfoundland and northern Ontario.
More recently, Evan took over the creative direction at Captive Expressions, the in-house film studio run by No'kmaq Village (Flat Bay Band, Inc.). From 2016–18, Evan created several short documentary films about local Indigenous culture and practices, and two series of Mi'kmaw language instruction videos. During his time with No'kmaq Village, Evan also worked on The Country, a documentary on the Mi'kmaq in Newfoundland, directed by Phyllis Ellis, which aired on the CBC Documentary channel. He has also partnered with the Bay St. George Mi'kmaq
Cultural Revival Committee to produce documentary videos, including Mimikej (Butterfly), about a Fancy Shawl Dancer and Spruce Roots Baskets, about a master basket maker returning home to teach this tradition to locals. Currently, Evan is developing another documentary film about Two Spirit regalia and an episodic series on Indigenous stories from his home region.