Artist Talk with Jillian McDonald, Nov 24, 5-6 pm
Join us for an artist talk by Jillian McDonald, who makes videos in natural settings filled with haunted things and drawings of holes and ice. In residence, she is studying for her ham radio license and editing The Tunnel – a video which combines live action and images created by Artificial Intelligence.
Drop by on November 24th at 5 pm!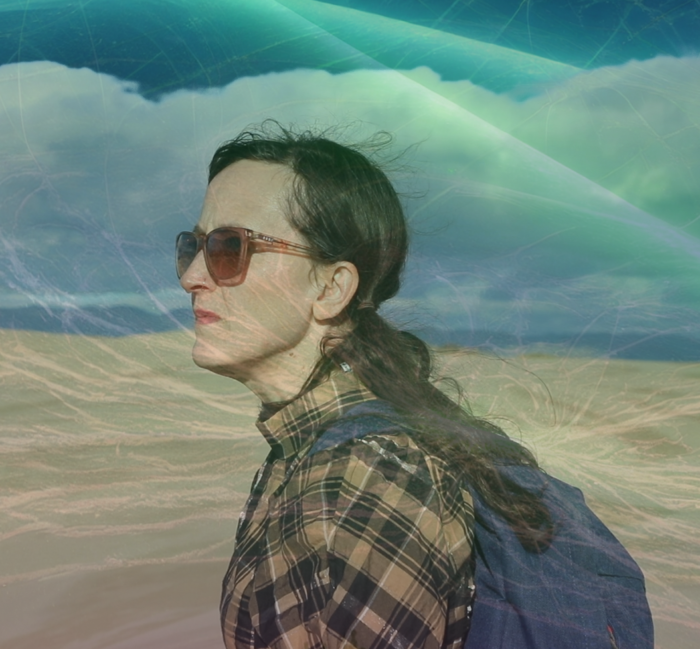 Artist Bio:
Jillian McDonald is a Canadian artist who lives in New York. Exhibitions include Messages from the Rocks, Stories of the Invisible at The Art Gallery of Regina, in collaboration with Linda Duvall, and solo and group shows at Undercurrent in New York, Platform in Winnipeg, and Phillip J Steele Gallery in Denver.
Critical discussion of her work appears in The Transatlantic Zombie by Sarah Lauro and Deconstructing Brad Pitt, edited by Christopher Schaberg. Awards include grants from The Canada Council for the Arts, Verizon, and The New York Foundation for the Arts, and residencies at Glenfiddich in Scotland, Headlands in California, and The Arctic Circle in Svalbard.
Throw another log on the fire and let Nick Offerman and Jillian McDonald keep you company this season. Cozy.
(Trespassing digitally into celebrity scenes since 2003).
Excerpt from Animals on the Verge, 2022, 33 minutes.