Artist Talk with Molly Margaret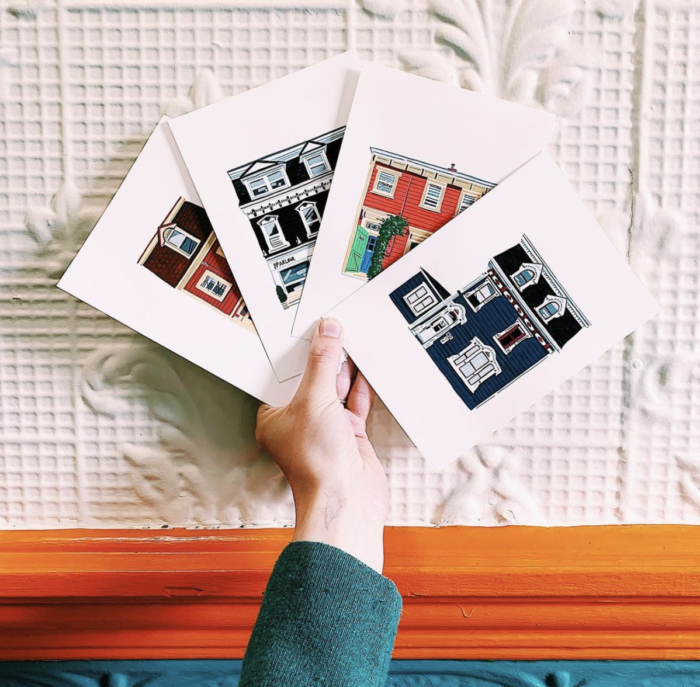 Join us Tuesday June 8th, at 8 pm on Zoom for an artist talk by rOGUE artist Molly Margaret! You can check out her exhibition 100 Mini Houses; A Downtown Exploration until June 26th.
Click here to register for this free event!
*Registering in the form above does not make you obligated to attend, but it does give us permission to send you a link to the event prior to the start time.
This event is free and open to everyone. If there are any barriers to accessing this event, please email us at gallery@easternedge.ca so we can help resolve the issue.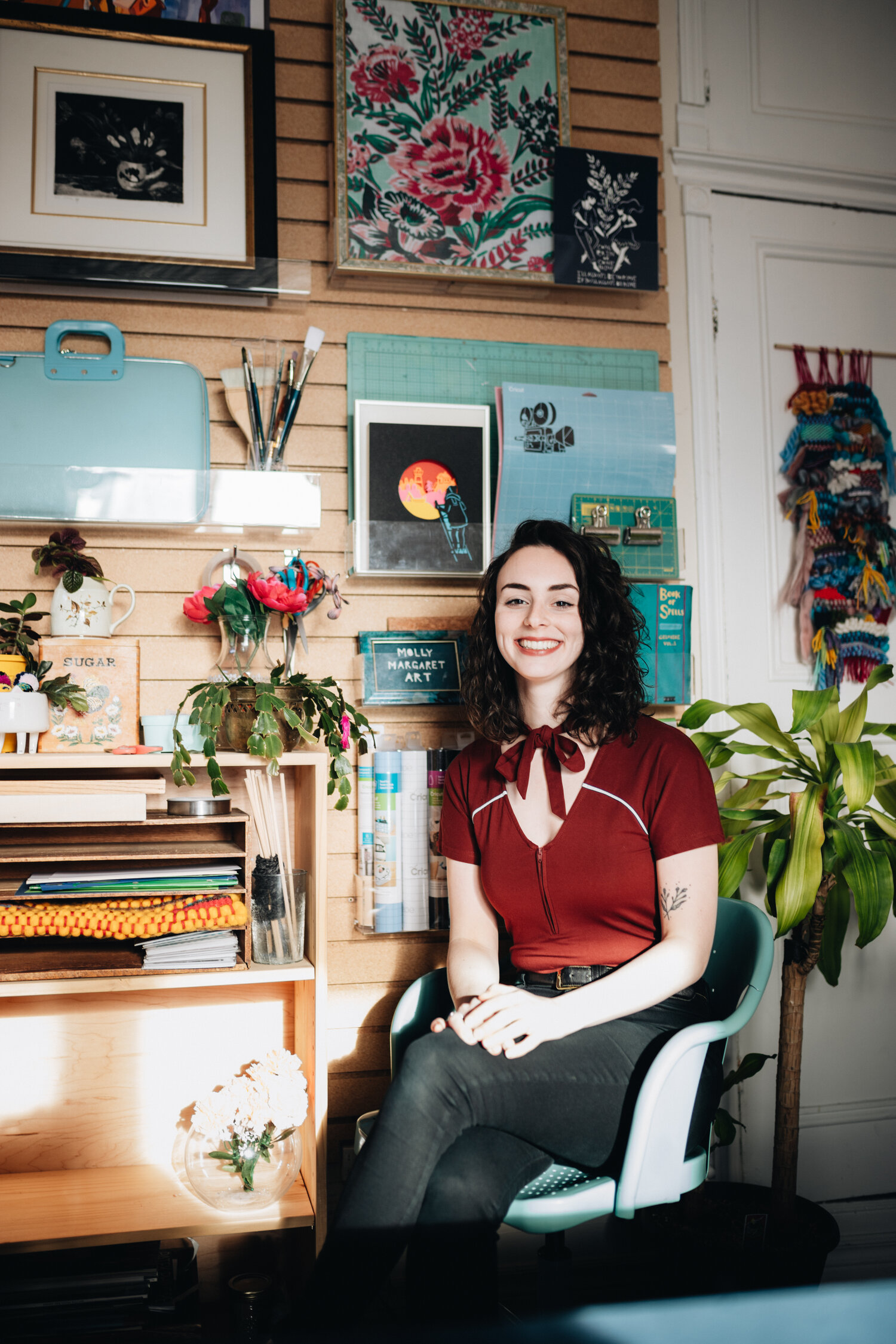 Molly Margaret is an illustrator and creator living in St. John's, Newfoundland. Her work is largely inspired by Newfoundland imagery and culture, as well as architecture and people wearing tiny boots.