Artist Talk with Shazia Ahmad
Join us for an artist talk with Shazia Ahmad in the Eastern Edge Studio space on August 13th at 2pm! Shazia will be discussing how her practice has evolved and culminated in her exhibition, Three Years, Two Gardens, One Feeling, which is currently on display in our rOGUE Gallery until August 27th!
To RSVP to the facebook event, click here.
Informed by Pakistani textiles that surround Ahmad's domestic space throughout her life, her nuanced relationship to her Pakistani identity is nostalgic. These remembrances are expressed through a vibrant limited colour palette in reconstructed repetitive elements of both domestic interiors and exteriors. This exhibition is about confinement during the pandemic, and reaching out to touch a past which can never exist again.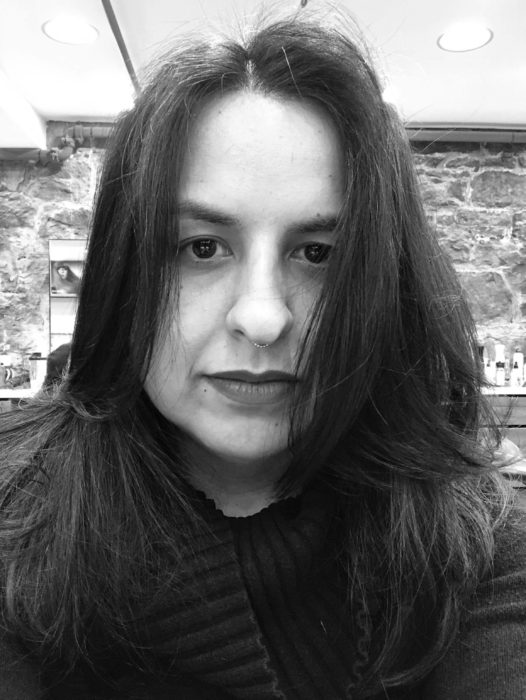 Born in Karachi, Pakistan to a Pakistani father and a Chilean mother, Shazia Ahmad's practice and research interests are centred on the notions of home and belonging, tied to the broader theme of otherness due to her interfaith and mixed-race background. Her practice comprises painting, printmaking, and handmade miniature dioramas. A recipient of multiple Canada Council for the Arts Explore and Create grants, Shazia has exhibited her work in Canada, the United States, and Spain. She is currently the 2021-22 Don Wright Scholar at St. Michael's Printshop in St. John's, NL, Canada.