Brokest Records Social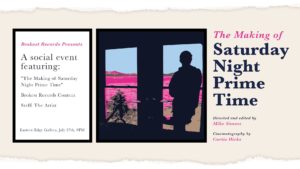 On July 27th at Eastern Edge Gallery, come check out "The Making of Saturday Night Prime Time", a short documentary about Joe Grizzly and the making of their new album. Stick around after the screening and check out all the Brokest content and merchandise, along with a short set from Steffi The Artist.
It's time to share what we have been working so hard on. There is a limited capacity at the gallery, so get down early!
8pm
$10