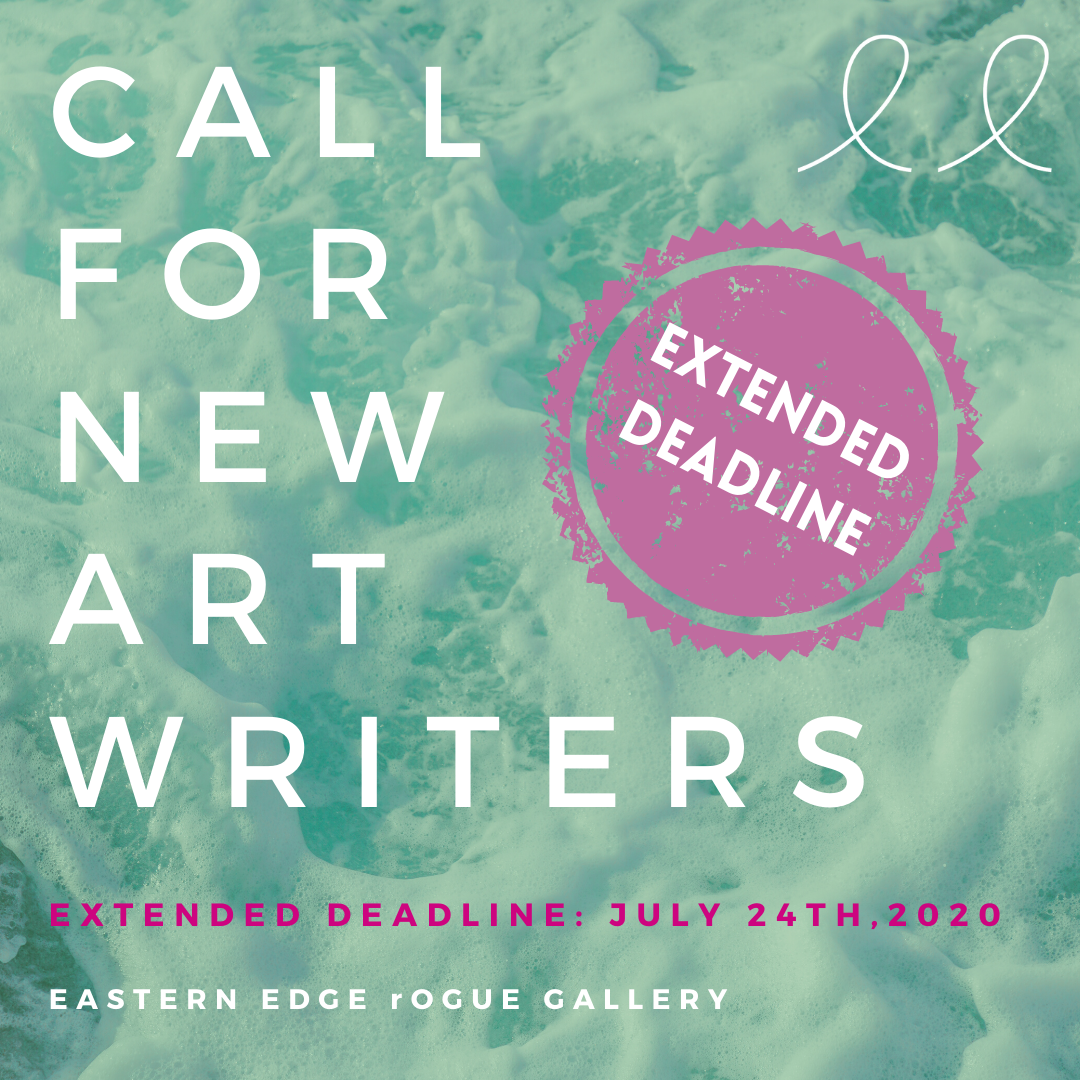 Eastern Edge is happy to announce a new emerging writers opportunity in conjunction with the rOGUE Gallery. The Programming Committee will pair successful applicants with an exhibition that resonates with their stated creative interests when possible. The rOGUE Gallery has 4 upcoming shows programmed for 2020; selected writers will be called upon to respond to the specific content of an exhibition and produce a response of up to 400 words for distribution through a printed text and publication on our website. They will have roughly 2 weeks to submit their text after the show is open to the public. Eastern Edge will pay $200 as a fee. 
 While all candidates should possess some working knowledge of contemporary art, we are also interested in establishing contact with writers involved in other fields of research capable of bringing a unique perspective to topical concerns in our programming. Writers of non-art backgrounds, as well as emerging artists and writers, are encouraged to apply.
Application Requirements:
Two short samples of writing, no longer than 800 words each, (excerpts welcome) saved as a pdf,  representative of your style range.

A short description of your subjects of interest.

CV of credentials and previous publications (if any)

Writers who have produced written work for EE within the past 3 years will not be considered.
Themes to consider for upcoming rOGUE exhibitions: Mental Health, Ecosystems, Home, Pop-culture, Language.

*This list is not criteria that you need to include in your application. This list is of tentative themes that are programmed to exhibit at the rOGUE Gallery. Selected writers will be invited to write about these themes. Exhibitions are subject to change.
Please send applications to gallery@easternedge.ca, and indicate "Call for New Art Writers 2020" in your subject line by the end of the day on Friday, July 24th, 2020.