Kathy Oke – Cave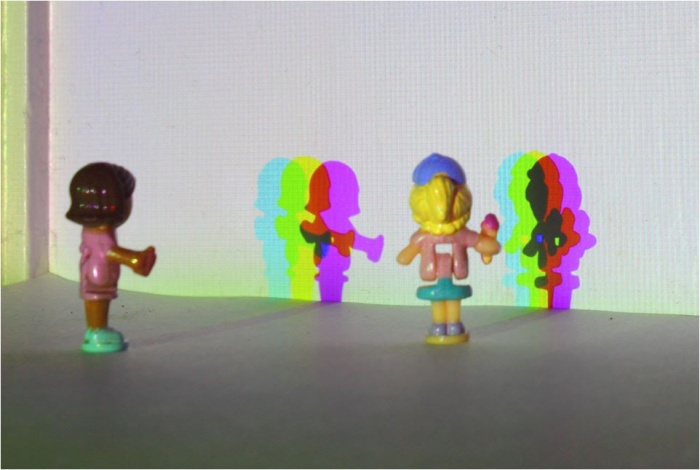 Cave is a light based installation that uses the construction and deconstruction of white light to prove that purity, as a concept, is unattainable. The installation demonstrates that the white that our eyes see, often used as a symbol of purity, is in reality a composition of all of the frequencies in the visible spectrum, and therefore it, in itself, cannot be called pure.
Cave invites spatial exploration and body movement in protest of subtle but damaging ideas commonly used to indoctrinate women from a young age – take up as little space as possible, be quiet, take orders, don't ask questions, be a good, little, girl.
Opening Reception March 14th 7pm
About the artist:
Kathy Oke is a multi-disciplinary artist based in St. John's, Newfoundland. She is a graduate of the Visual Arts Program at Grenfell Campus, Memorial University of Newfoundland, holding a BFA.
With an interest in subjects ranging from the physics of light, to philosophy and body image, Oke experiments with light projection, digital media, paint and printmaking to explore her own queries about identity, beauty, art and tradition.