Community Freezer presented by iNuit Blanche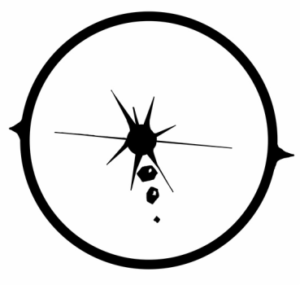 iNuit blanche is the world's first all-circumpolar, all-night festival of art, music, dance, performance, installation, food and film on October 8th, 2016 in St. John's, NL.
Presented in association with the Inuit Studies Conference at Memorial University, October 7-10, 2016, the city will be transformed by this multi-site festival which will feature exhibitions and performances by Inuit artists (and their collaborators) from across the circumpolar north at St. John's area museums, galleries, cultural and educational institutions and other downtown venues. 
COMMUNITY FREEZER 
When: Saturday, October 8th from 7:00 pm – 10:00 pm
Where: rOGUE Gallery
BARRY POTTLE AND JUSTIN IGLOLIORTE 
Co-curated by Britt Gallpen and Heather Igloliorte
Across the Arctic, "community freezers" uphold the idea that Inuit country food – the healthy, sustainable, locally harvested plants and wildlife that have sustained Inuit in the Arctic for millennia – is meant to be shared by all, for the good of all. Community freezers, stocked by local hunters and fishers and freely accessible, ensure that Inuit elders and others have healthy food to eat. In this two-person show at Eastern Edge Gallery, two Inuit artists originating from Nunatsiavut – photographer Barry Pottle and chef Justin Igloliorte – bring the photographic and culinary arts together to share Inuit "country food."
In Community Freezer, Pottle's massive photographs from the series Foodland Security, are installed in the Rogue Gallery in Eastern Edge. These photographs document the joys and challenges of accessing food from the land for Inuit living in urban settings. These images are presented in conjunction with an opportunity for the public to sample smoked char. Chef Igloliorte will prepare small samples of this popular country food with a culinary twist, paired with a distinctly Labradorian cocktail, inviting visitors to engage in a conversation around food and its importance to culture and heritage in an informal and inviting setting.