Creator's Night with Ritche Perez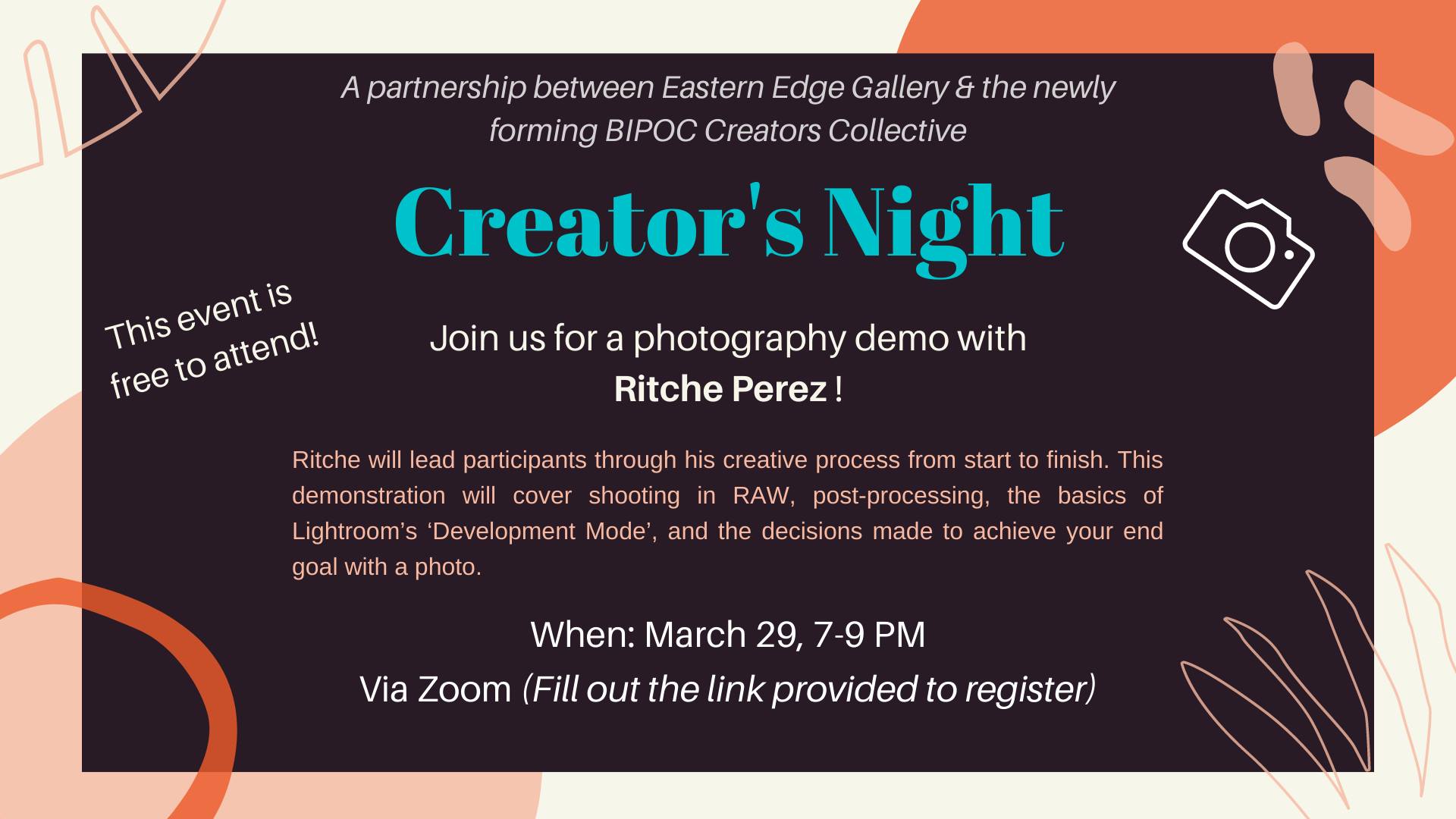 Join us for a Creator's Night, in partnership with the newly forming BIPOC Creators Collective NL! Our first event will be a FREE photography demo with Ritche Perez on March 29th from 7 – 9 pm. Ritche will lead participants through his creative process from start to finish, demonstrating various types of editing techniques found in his work. This demonstration will cover topics such as shooting in RAW, post-processing, the basics of Lightroom's 'Development Mode', and the decisions made to achieve your end goal with a photo.
Ritche Perez has been a photographer for ten years and a graphic designer for twenty-five. He is influenced by many street photographers and loves documenting and capturing the current culture. His interests include landscapes, structures and public space, and, most importantly, people and how they interact and survive. Ritche loves to document the evolution of the eras. "Preservation through photography." To view more of Ritche's work, check out his website at inbetweendays.ca, Perez Photos on Facebook, and IG @ritche.perez !
This event will be offered remotely through Zoom. Please provide your email in the following form and the invitation will be emailed to you prior to the event.*
To register, fill out the form here:
*Registering in the form above does not make you obligated to attend, but it does give us permission to send you a link to the event prior to the start time.
This event is free and open to everyone. If there are any barriers to access this event, please email us at gallery@easternedge.ca so we can help resolve the issue.
We would like to thank the Office of Public Engagement and the Public Engagement Accelerator Fund for funding this event.