Eastern Edge Garage Sale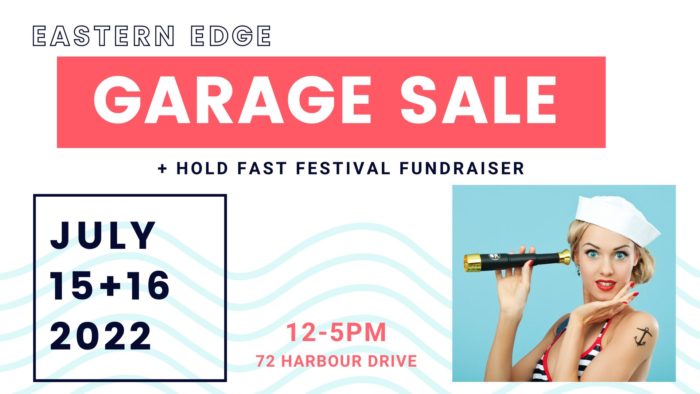 Ahoy treasure hunters! Come drop anchor at the Eastern Edge Garage Sale, 12-5pm July 15-16. Enjoy summer tunes & hot dogs as you browse clothes, jewelry, knick-knacks, art supplies and more. Proceeds help fund the 23rd annual HOLD FAST contemporary & performance arts festival.
Call for Garage Sale Items:
Are you clearing out your closet, attic, or studio? Donate your best flotsam & jetsam to help us raise money for Hold Fast 2022!
We're accepting:
👚 gently used clothing
👑 jewelry
🎱 knick-knacks
🎮 working electronics
🧶 fabric
🎨 & art supplies
Drop off donations @easternedgegallery from June 29th to July 2nd, 12-5pm, or message us to set up an alternate time. See you at the Garage Sale (July 15-16)!!!