EE Membership and Riddle Fence Subscription offer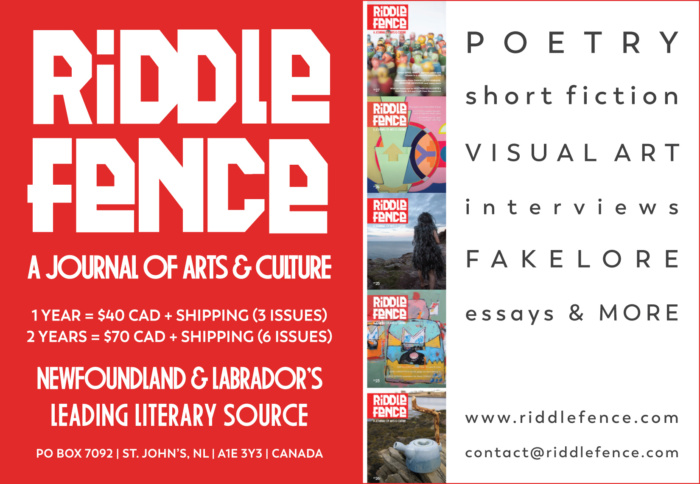 We have teamed up with our pals at Riddle Fence to offer our membership this sweet deal. Renew or become a member of EE and you can get yourself a Riddle Fence yearly subscription for just $25, that is a saving of $15!! This offer is available for both the full and student rates.
Do you know about Riddle Fence?
'We're a vehicle for fast-paced literature from Newfoundland and Labrador, across Canada, and around the world. At Riddle Fence, we're unearthing the best contemporary writing and art and we do it three times a year. We publish poetry, fiction, fakelore, and nonfiction alongside contemporary art—and yeah, we stand out from the crowd.'
We can attest that the above statement is true-and more. Support your local artists run centre, support your local arts magazine in one go! Hell yeah.
To sign up for this offer come on down to EE or go to our sign up page here and make sure you tick the Riddle Fence subscription box.