Eastern Edge AGM 2023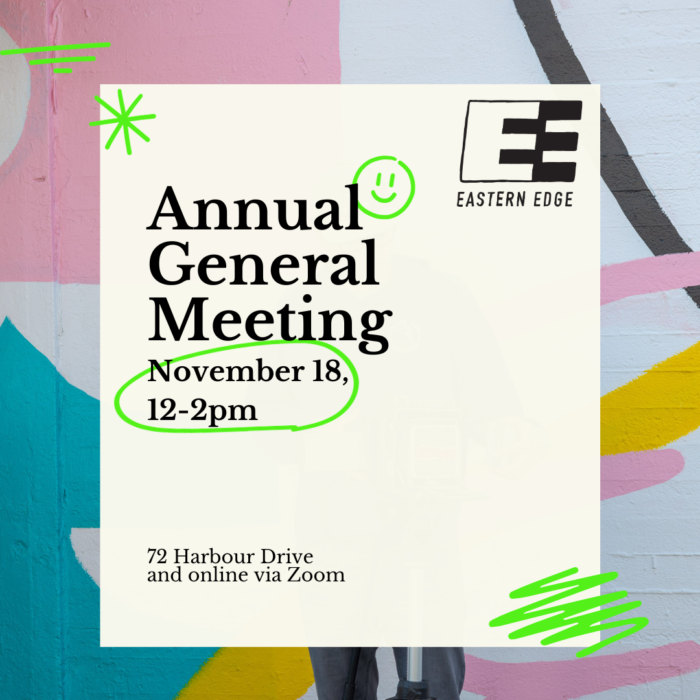 Eastern Edge is inviting you to our Annual General Meeting (AGM) on November 18, 2023, from 12-2 pm. Also known as our PIE-GM we will once again be providing attendees with free pies both sweet and savoury!
You have the option to attend in person or via Zoom! To plan our resources and our pies, we require pre-registration; please click here to fill out the form.
Our AGM is the perfect way for you to get up to date on all of EE's developments over the past year, get all the info about our committees, how you can get involved, and also find out our plans for the future!
This event is FREE, open to everyone, and family-friendly. Share with your friends and bring your youngsters! Bring a pie, or come eat ours!
Times and Locations
November 18, 2023
12:00 pm
Eastern Edge