Towards an ENCYCLOPEDIA of LOCAL KNOWLEDGE: Chapter III: The Middle River
Jerry Evans & Pam Hall
Date: TBA
You can explore the encyclopedia online here 
THE MIDDLE RIVER is Chapter III in the ELK and was researched and created in partnership with Mi'kmaw artist, Jerry Evans and supported by the Band Council in Miawpukek/Conne River. Towards an Encyclopedia of Local Knowledge (ELK) is a collaborative art-and-knowledge project by Pam Hall and community collaborators in rural Newfoundland. It explores art as a form of making and moving knowledge and reveals many ways of knowing that are local, living, and still fruitfully in use.
CHAPTER III: THE MIDDLE RIVER is based on more than one hundred days of research in Conne River, NL and reveals some of the place-based knowledge shared by more than 70 collaborators there. Gathered by three community youth researchers and the two artists, the pages and panels that make up this chapter, reveal local knowledge on ecology, fishing, baking, food preservation, hunting, canoe-building, traditional craft practices, foraging for berries and some traditional Mi'Kmaq customs, cultural values and ways of being in the world. It builds on some of the community-specific knowledge that has already been gathered and makes it visible, alongside newly gathered local knowledge, so it can be shared, presented, honoured and celebrated.
Pam Hall's work in rural locations in Newfoundland and elsewhere has been ongoing since the late 1980s. Drawn deeply to place and to the labour of practice (and the practice of labour), she has worked with and around rural knowledge-holders, especially in the fisheries, for many years. The Middle River collaboration with Jerry Evans is not her first project working with others and she has a long record of collaborative creation. Jerry Evans is a senior Mi'Kmaw visual artist, curator and filmmaker. His work has explored his indigenous heritage through painting, printmaking, and film, and he curated FIRST, the 1996 inaugural exhibition of indigenous art in Newfoundland and Labrador. The Middle River is his first major collaboration with another artist and represents his ongoing exploration and celebration of Mi'kmaw and other indigenous experience in NL. The Evans/Hall collaboration advances research-based and community-engaged practice in the region and country at the same time as building a mindful process of ethical relationships between artists and communities. It also supports a deep creative partnership between an indigenous and non-indigenous artist and enables the development of strategies and protocols working hard and consciously towards reconciliation. It will also build models for working responsibly and respectfully within communities, crafting protocols for collaboration and working with community youth. In its direct challenge of Western notions of art, of knowledge and of the solitary artist as sole creator of their work—this project makes visible in a direct and powerful way the fact that art and knowledge are social and are never produced "alone".
ARTIST STATEMENT: Jerry Evans
The knowledge of my people has been central to my artistic practice and my ongoing ways of living in this place and time. Decades ago, I came to Miawpukek /Conne River to learn—to look and listen carefully to those who had experience and deep knowledge of living in place—in this place at this time. My practice still involves research in the creation process and is still and continuously tied and linked to this place, Miawpukek, where I have danced at pow wow for more than twenty years. The local clinic is named for the great-grandmother of my children. This is a place that matters to me. THE MIDDLE RIVER has enabled me to develop new skills and relationships in this exciting collaborative work of revealing and sharing the traditional and contemporary local knowledge of Conne River.
ARTIST STATEMENT: Pam Hall
THE MIDDLE RIVER has extended and enriched the Encyclopedia (ELK) project profoundly. Making the case that all knowledge is neither white, nor in English, this new collection of local knowledge from Conne River/Miawpukek also represents new strategies of research-creation and community collaboration that have stretched and strengthened my own practice immeasurably. It has been a privilege to make this knowledge visible and to work with its holders to share it widely.
---
The rOGUE Gallery Presents,We Approach but We Never Fully Arrive | Faune Ybarra
Date: TBH
We Approach but We Never Fully Arrive uses sound installations, altered text and performance to communicate mixed feelings of alienation and attempts to belong to a foreign, not so foreign, land. This show proposes an alternative communication cycle for human and non-human communication that is inclusive of the environments we inhabit. Letting go of the search for meaning, in We Approach but We Never Fully Arrive the experience of sound as travelling vibrations is prioritized over the potential meaning deriving from it. This exhibition invites the audience to deterritorialize the space situating themselves at the margins of the communication cycle to discover new ways for place-making.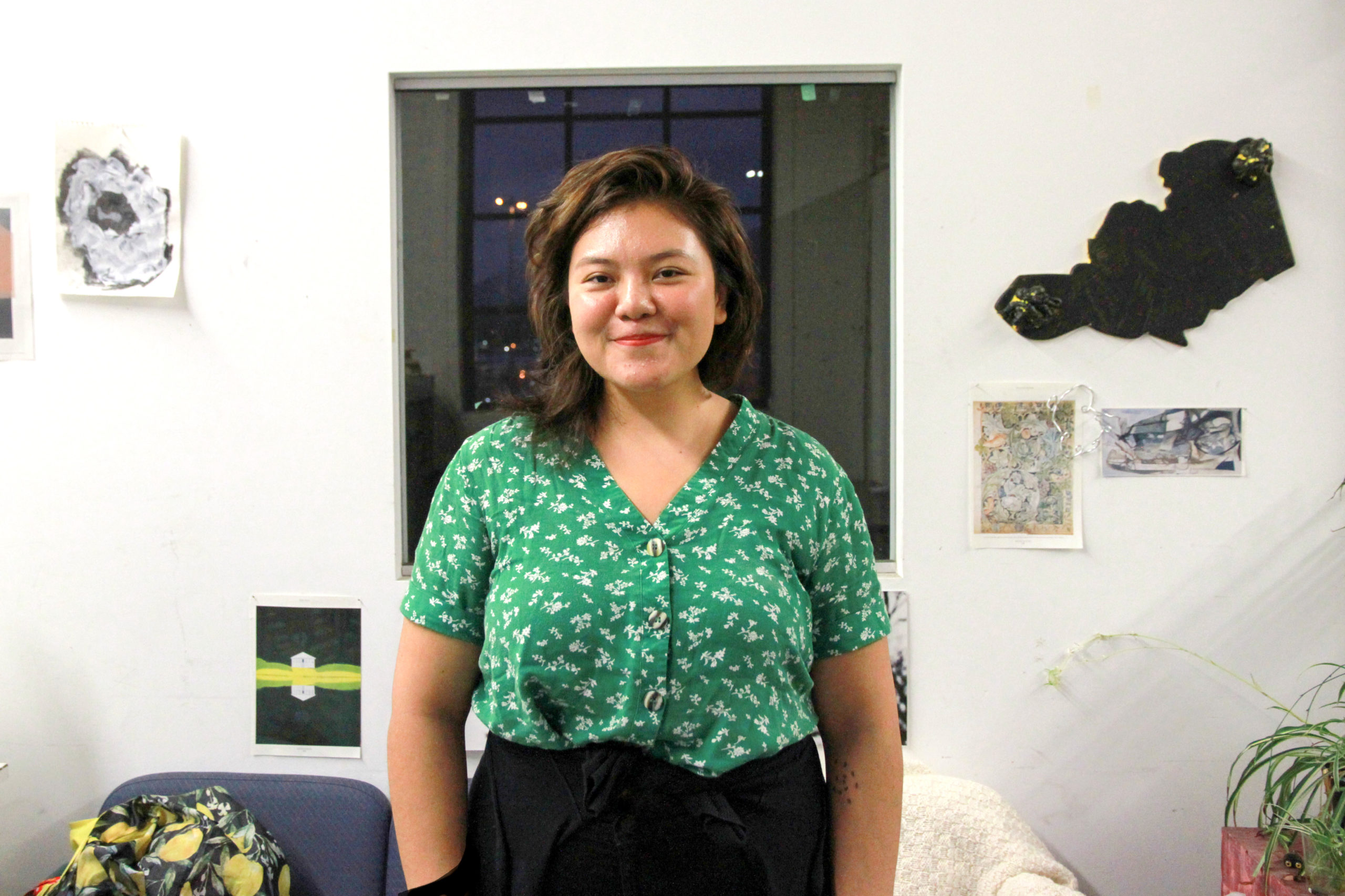 Currently located in Vancouver, Faune Ybarra is a time-based artist originally from Oaxaca and Mexico City, Mexico. Due to the experiences of constantly moving and adapting Faune has conceived her body as a site of translation from where she attempts to communicate with other people and the non-human. Focusing on questioning the understanding of communication beyond our human constructs of language, Faune works "portable formats" such as video, sound, performance, and photo-based practices. She holds a BFA in Visual Arts from Memorial University of Newfoundland and she is currently expanding her research/practice on the interrelation of displacement and site-specificity at Simon Fraser University as part of the MFA cohort in Interdisciplinary Studies. She has performed, exhibited, and spoken about her practice at galleries and conferences such as PULP Gallery, Grenfell Art Gallery, The Rooms Provincial Art Gallery, and SpokenWeb symposium.
Click here to visit Faune's website.