THE LAY OF THE LAND: Logan MacDonald
Curated by Jason Penney
Oct 27 – December 08 2017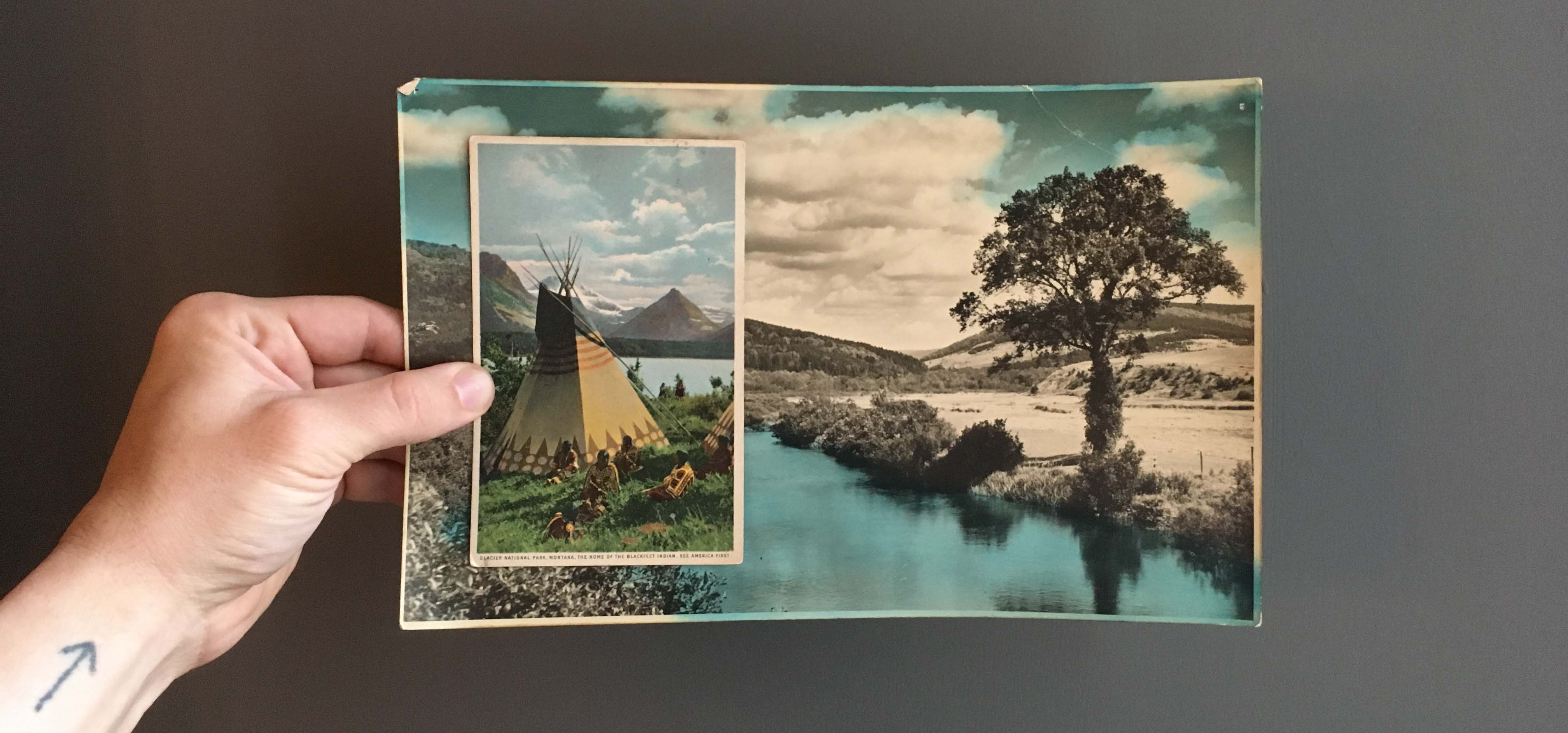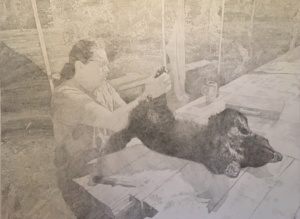 MacDonald traveled to First Nation communities experiencing corporate and government encroachments on their land. Focusing on, documenting methods First Nation communities employ to enforce their borders. Among the members of the recently registered Mi'qmak Qalipu First Nation band, MacDonald was drawn to this research as a means of "trying to understand what it means to be connected to this heritage that has in many ways been assimilated into western culture to the point of erasure".  These topics will be tackled through a series of photos and sculptures. Responsive parallels between MacDonald's research methodology and unfolding provincial events will be explored by curator Jason Penney through supplementary screenings and lectures. Writer Camille Usher, whose grandfather is Coast Salish from the Penelakut nation and grandmother is Dene from Aklavik, will write accompanying text responding to MacDonald's work. Penney has selected video works from: Kent Monkman, Thirza Cuthand, Dana Claxton, Raven Davis and several films from the NFB to screen throughout the exhibition.   
Panel Discussion: TBC working title Without Fences part of The Landless Band series of talks
This panel will focus on the impact reclaiming identities erased by colonialism has on individuals and communities. Moderated by Logan MacDonald.
Logan MacDonald is a queer visual artist and curator from Newfoundland, Canada. He identifies as a settler with European/Mi'kmaq ancestry. He is part of a unique, yet growing community of settler-identified, newly federally-acknowledged Mi'kmaq's from Newfoundland who are looking at ways to revive their Mi'kmaq culture. MacDonald holds a MFA from York University (2010) and a BFA from Concordia University (2006). His artwork has exhibited in galleries worldwide and has been featured in publications that include C Magazine, LTTR, and Documenta 12. Over 2017-18 his work toured extensively throughout Canada, with a body of work that explores Indigenous identity in Canada. He has been awarded Canada Council and Ontario Arts Council Grants for this exhibiting body of work.
Jason Penney is a multimedia artist and curator from St. John's, Newfoundland and Labrador, of European descent. They received their BFA from the Nova Scotia College of Art and Design in 2004, and their MFA from the Edinburgh College of Art in 2010. Their primary focus of research is queer pop culture and how society uses design aesthetics to construct moral hierarchies.
Camille Georgeson-Usher will be writing an essay to accompany this exhibition.
---
Miss Chief: Justice of The Piece – Kent Monkman
On loop in the gallery, Oct 27th – Nov 3rd
Miss Chief Eagle Testickle holds court in a performance at the National Museum of the American Indian in Washington, DC. Introducing her new inclusive nation, the Nation of Miss Chief, she deconstructs issues of blood quantum, race and tribal enrollment.
---
Naked Island Detention – Elle-Maija Tailfeathers and David Seitz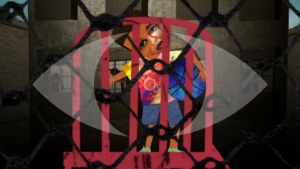 on loop in the gallery Nov 4th – 10th *
WALLS ARE REAL, BORDERS ARE IMAGINARY. An animated criticism of long-term detention for minors in immigration centres.
---
This River – Erika MacPherson and Katherena Vermette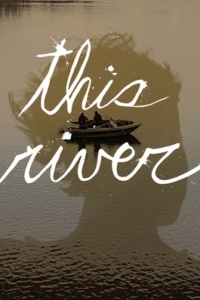 on loop in the gallery Nov 11th to 17th *
This short documentary offers an Indigenous perspective on the devastating experience of searching for a loved one who has disappeared. Volunteer activist Kyle Kematch and award-winning writer Katherena Vermette have both survived this heartbreak, and share their histories with each other and the audience. While their stories are different, they both exemplify the beauty, grace, resilience, and activism born out of the need to do something.
---
It's Not Your Fault – Raven Davis
on loop in the gallery, Nov 18 – Nov 24
It's Not Your Fault is a short movie about the violence of online comments made towards Indigenous people, and specifically about Indigenous Women of Canada, and the negligence of online/social media outlets allowing hate speech. It's Not Your Fault is a personal response recorded, edited and performed by myself, as an Indigenous person who has experienced violence by both Indigenous and Non-Indigenous men.
---
Terre-Neuve – Logan MacDonald
on loop in the gallery, Nov 25 – Dec 8
---
2 Spirit Dreamcatcher Dot Com – Thirza Cuthand
2 Spirit Dreamcatcher Dot Com queers and indigenizes traditional dating site advertisements. Using a Butch NDN 'lavalife" lady (performed by director Thirza Cuthand), 2 Spirit Dreamcatcher Dot Com seduces the viewer into 2 Spirit "snagging and shacking up" with suggestions of nearby pipeline protests to take your date to, and helpful elders who will matchmake you and tell off disrespectful suitors. It's the culturally appropriate website all single 2 Spirit people wish existed. Following up on her video "2 Spirit Introductory Special $19.99" this work examines the forces of capitalism through envisioning a "financially unfeasible" service for a small minority community.
2 Spirit Introductory Special – Thirza Cuthand
Thirza Cuthand
Thirza Jean Cuthand was born in Saskatchewan and grew up in Saskatoon. Since 1995 she has been making short experimental narrative videos and films about sexuality, madness, youth, love, and race, which have screened in festivals internationally, including Mix Brasil Festival of Sexual Diversity, Frameline, Vancouver Queer Film Festival, and Oberhausen International Short Film Festival where her short Helpless Maiden Makes an 'I" Statement won honourable mention. Her work has also screened at galleries including the Mendel, The Ottawa Art Gallery, and Urban Shaman. She has work in the collection at the National Gallery in Ottawa and at UCLA. She has written a feature screenplay and sometimes does performance art if she is in the mood. She is of Plains Cree and Scots descent and currently resides in Toronto.
---
Her Sugar Is? – Dana Claxton
A playful burlesque performance peels away layers of history to reveal a persuasive and thought-provoking dance that informs as much as it delights.
---
The Group of Seven Inches – Kent Monkman

Written by Kent Monkman
Co-directed by Kent Monkman and Gisèle Gordon
Produced by Urban Nation
2005, 7:30, B&W, Super 8mm
Synopsis
Group of Seven Inches borrows from the diaries of 19th century painters of "Indians," George Catlin and Paul Kane, turning their dismissive writings on the "romantic savage" upside down and inside out. Miss Chief Eagle Testickle (the outrageous alter ego of Cree artist Kent Monkman), forces innocent naked white men to become her figure models, seduces them with whiskey, and when she's done with them, dresses them up as more "authentic" examples of the "European male."
Shot on the grounds of the McMichael Canadian Art Collection in Kleinburg, Ontario, Group of Seven Inches subverts the subjectivity and authority of colonial art history and everything else it can get its hands on.
---
---
PEJIPUK
|
the winter is coming: MEAGAN MUSSEAU

Date: February 2nd – March 17th, 2018

PEJIPUK | the winter is coming is an exhibition by Meagan Musseau acknowledging the inherent and intuitive connections to Ktaqamkuk, the island now called Newfoundland. This exhibition integrates Indigenous art practice with contemporary techniques to reclaim Mi'kmaq and Beothuk cultural belongings and place names. Musseau works in opposition to colonialism and the cultural erasure of the traditional people of Ktaqamkuk. She hopes to honour the historical and contemporary roles of Indigenous women as cultural producers, story-keepers, and healers.
Musseau aims to create objects that are embedded with narrative to gain a deep rooted understanding of the water and the land of her ancestral territory. Her artistic practice is comprised of research, community involvement, and actions between herself, land, and story objects. She produces these objects using the labor intensive processes of beadwork, basket weaving, embroidery, and hand sewing seal skin and moose hide. Interweaving these techniques with new media, Musseau activates the story objects through land-based installations which seek to acknowledge Indigenous territory through performative action among infrastructure used to enforce boundaries and designate space.
This exhibition is a continuation of Musseau's Inter-Arts project titled we are not landless, funded by Canada Council for the Arts. A series of works for PEJIPUK | the winter is coming will be produced during the Inherent Design artist residency at the Banff Centre for Arts and Creativity.
MEAGAN MUSSEAU is a Mi'kmaw visual artist from the community of Curling located in the Bay of Islands, Ktaqamkuk (Western Newfoundland). Musseau has a BFA in Visual Art from Grenfell Memorial University of Newfoundland and Labrador and she is a member of the Indigenous Artist Collective on Lekwungen territory––Victoria, BC. Meagan received a 2016 Aboriginal Arts Development Award from the First Peoples' Cultural Council and her work was recently featured in "Constellations: bonds, ties and networks in 10 emerging practices" by Erin Sutherland for Canadian Art, Summer 2017.
This is one of the 200 exceptional projects funded through the Canada Council for the Arts' New Chapter program. With this $35M investment, the Council supports the creation and sharing of the arts in communities across Canada.
Ce projet est l'un des 200 projets exceptionnels soutenus par le programme Nouveau chapitre du Conseil des arts du Canada. Avec cet investissement 35 M$, le Conseil des arts appuie la création et le partage des arts au cœur de nos vies et dans l'ensemble du Canada.
Eastern Edge would like to further acknowledge the generous support provided by, Flotilla and The Averbach Foundation.