Fall Artists in Residence
Christeen Francis
October 30- December 16
Concerned with the ways in which cities shape the shared, yet unequal reality of its inhabitants, my printmaking process is informed by the aesthetics of this shifting landscape and its human impact. Our identities are intimately tied to the places we call home.  As these landscapes undergo ceaseless construction, we become aware that our communal and personal identities exist in a state of constant flux. As housing becomes increasingly precarious, the socio-economic forces that drive displacement leave people longing for a sense of 'home'. As expanding cities engulf adjacent land, new kinds of wildlife begin to cohabitate our man made environment. I believe it is of pressing concern that we explore what forms of coexistence are possible. If we view wilderness as an ecological extension of the urban, and conceive of the urban as a kind of wilderness, what is our participation in the forces (ecological and political) that put pressure on the creatures, human and otherwise, who live here?
Looking at cities as places of intersection and blurring of binaries, through research, collaboration, and print, I will investigate the fragility of the things we assume to be permanent; the idea that our cities are more vulnerable and
malleable than we think, and that we as residents have agency in shaping its future.
During my residency at Eastern Edge I will make exploratory prints and animations informed by found objects, photographs I take, and interactions I have in St John's considering the above. I have been experimenting with relief printing pressed wood to reference temporary construction spaces, and as a visual interruption to previously printed imagery. I will continue this experimentation while in St John's working with reclaimed materials as available. I will use
my time in the studio to make small woodcut prints with/or inspired by the found material and photos I take. Using The Rest and the Void (video in documentation) as my starting point, I will experiment with animating the prints through projection and video processes.
As part of the residency I will host weekly informal workshops/art jams where the public is invited into the studio to collectively re-imagine the city to their liking. The workshops will centre around the power of imagination and visualization in realizing more participatory futures for cities.
---
Tanea Hynes
October 12- December 16 2019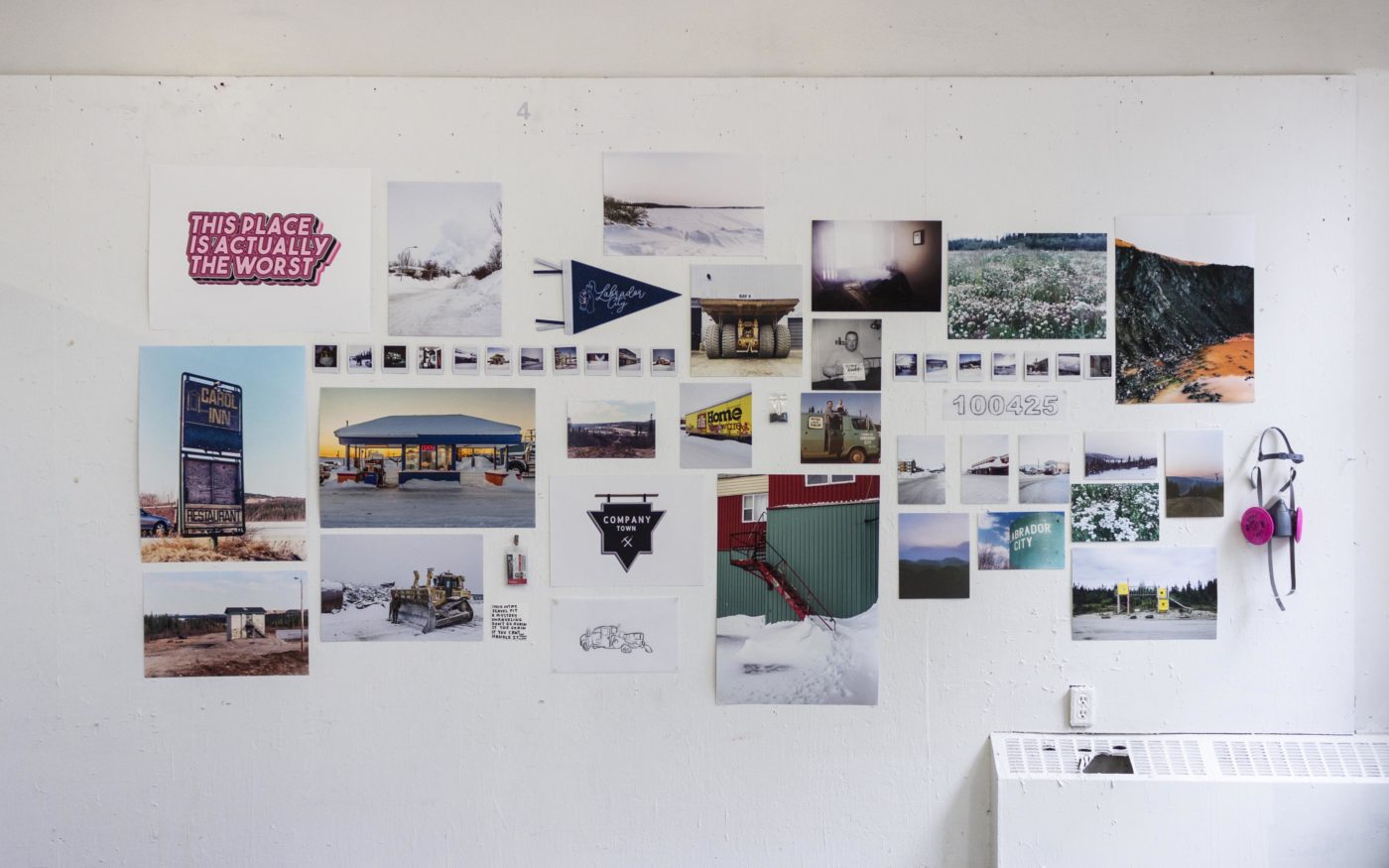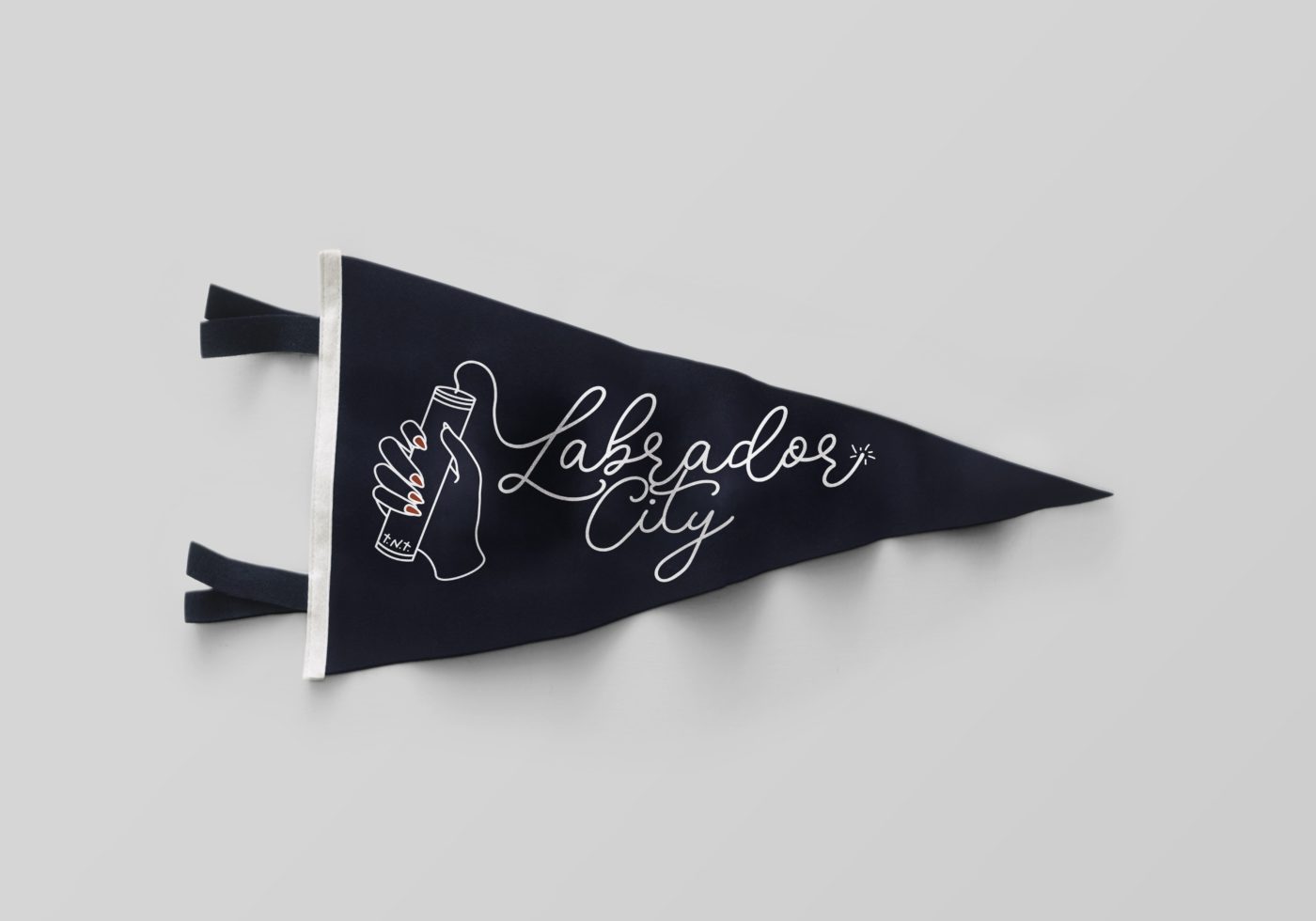 Tanea is busy developing an exhibition and accompanying book of photographs, drawings, graphic elements, and
written words based solely on their experiences of growing up, working in, leaving, and returning to Labrador City, NL.
'Labrador City is a subarctic town which exists for the sole purpose of iron ore extraction. Drawing from my own experiences as a haulage truck operator on the mining site, I will combine my photographs, drawings, writings, and research to form a personal, intimate narrative and retrospective, as well as a carefully incorporated critical commentary about the mining industry and its effects on an isolated population through a Marxist/socialist/feminist
lens.
My "drawings" are to be made with glue and iron ore filings. The use of ore as a medium and material is deeply personal to me, as it has surrounded me for my entire life: supported me financially through secondary education, put food on my table, covered the bottoms of my feet as a child, embedded deep and for miles in the land of my home, making the pavement sparkle in the summer, forming a thin, dark film of particulate on the tall blankets of snow which seem to stretch across the land forever.
I have been developing a curated collection of images, "ephemera", and objects which define my experiences with desolate isolation, desperation, depression, methods of escapism, a complicated web of interpersonal relationships, industry, capitalism, and the destruction of the earth for profits. Underneath all of this, it is my intention that my work conveys a sense of humour and what feels like an overarching optimism that just will not quit.' Tanea Hynes