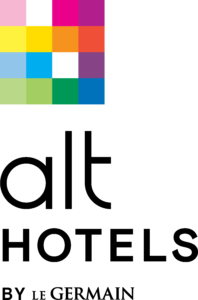 This is a fantastic opportunity for you to support Eastern Edge while going home with a unique work of art!
The finest local artists have been invited to participate in this annual fundraiser, creating an original 8"x 8" artwork on birch panel. How can you get your hands on one of these fabulous pieces, you ask? You will need a ticket and to attend or send a friend to our salon soiree on December 12 2021 at the Alt Hotel ballroom.
THIS EVENT IS SOLD OUT.
ONLY THOSE WITH CONFIRMED RESERVATIONS MAY NOW PURCHASE TICKETS
Please note that NLVaxPass or equivalent will need to be verified at the door.
The Soiree will run from 6 – 9 pm with the draw taking place at 7 pm.
At the Soiree there will be live music courtesy of Valmy, Valmy is a singer-songwriter who's been following the ocean and finding home on the east coast. She uses her folk-inspired music to tell stories with vulnerability about loving and stumbling your way
through the dark.  While you enjoy the music you can take  in all the specially created artworks and Terre restaurant will be providing you with delicious h'orderves. Ticket numbers will then be drawn at random. When your lucky number is called, you may select one of the available artworks! This is a rare chance to receive a wonderful piece of art at a very reasonable price. It is a fun gamble not knowing what you will go home with, but a relatively safe one – all invited artists are AWESOME!
We will be doing our best to cultivate a sense of excitement and tension at the soirée. At the end of the selection process ticket holders have the extra option of trading their work with the gallery for a wildcard piece of art – (for a fee.) There will only be 100 tickets available for this exclusive event. The tickets are $220 and for that price, you will receive an original 8×8″ artwork, tasty hors d'oeuvres from Terre, and of course take part in an evening of art, music and fun!
Please note there will also be a bar in the space to serve you drinks of your choice for a fee.
Each of the artists below are donating one of a kind artworks to this fundraiser (The list of artists grows daily). We are blown away by the generosity and talents of our wonderful art pals. Eastern Edge Art Gallery is a charity and as such we are so grateful for your continued support. If you have any questions about this event, do not hesitate to contact us gallery@easternedge.ca
2021 artworks, will be updated as we receive them.
Alex Antle
Amy Holloway
Anastasia Tiller
Andrew Testa
Anita Singh
Ashley Hemmings
Benji Kean
Benjamin Thwaites
Barb Hunt
Barbara Pratt
Candace Fulford
Charlotte May Hobden
Claire MacDonald
Cliodhna Timoney
Craig Francis Power
Chris Batten
Christeen Francis
Daniel Rumbolt
D'Arcy Wilson
Drew Pardy
Emily Clark
Emily Hayes
Emily Jan
Emily Pittman
Ethan Murphy
Evelyn Roitner
Gabriela Estrada
Ginok Song
Georgia Dawkin
Greg Bennett
Hazel May Eckert
Hildur M H Jónasson
Iakov Afanassiev
James Stenson
Jason Wells
Jerry Ropson
Jennifer Barrett
Jennifer Young
Jessica McDonald
Joanna Strong
John MacCallum
Jon Lambe
Jonathan O'Dea
John McDonald
Karen Channing
Karen Pink
Kathleen Knowling
Kelsey Street
Kevin Melanson
Kristina Søbstad
Kym Greeley
Larry Weyand
Lily Taylor
Logan MacDonald
Louise Sutton
Lori Doody
Malin Enström
Maggie Rex
Marcia Huyer
Margaret Ryall
Margaret Walsh Best
Matthew Hollett
Matt MacCarthy
Melanie Colosimo
Molly Graham
Michael Connolly
Michael Gough
Michael Pittman
Michelle MacKinnon
Nasim Makaremi Nia
Natalie Esther
Ned Pratt
Nelson White
Noah Bender
Pam Hall
Patrick Canning
Peter Jackson
Philippa Jones
Rachel Gilbert
Robyn Love
Robert Hengeveld
Sam Moss
Scott Goudie
Shawn O'Hagan
Shazia Ahmad
Sylvan Hamburger
Tangiene Martin-O'Hara
Tanea Hynes
Teresa Kachanoski
Tia Connolly
Tracie Boland
Valerie Hodder
Will Gill