Going, Going, Gone: Pop Up Silent Auction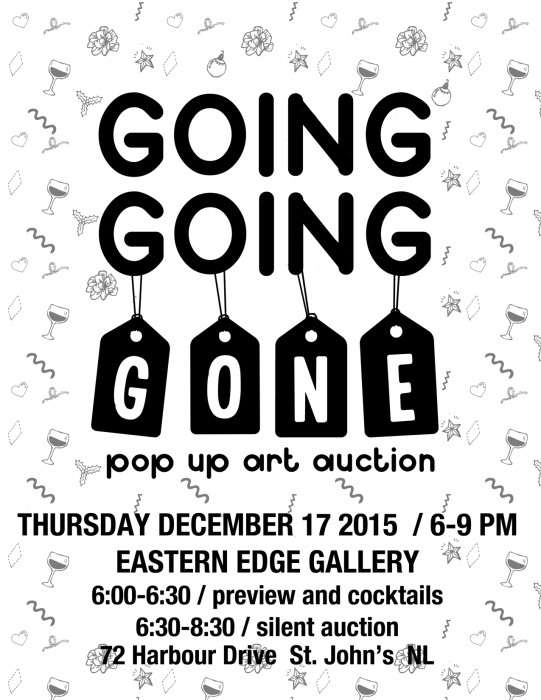 Going, Going Gone
Pop-Up Silent Auction
a holiday fundraiser for Eastern Edge
Join us Thursday eve for a fine selection of works by ee members.
6:00 – 6:30 / preview and cocktails
6:30 – 8:30 / silent auction
Online absentee bids are open now. Auction closes at 8:30 pm (local time), December 17th SHARP! Bidders from outside St. John's are responsible for shipping costs.
CHECK OUT ALL IMAGES AND CURRENT ONLINE BIDS ON OUR FACEBOOK EVENT PAGE.
Poster design by Amery Sandford.