HOLD FAST WORKSHOPS 2021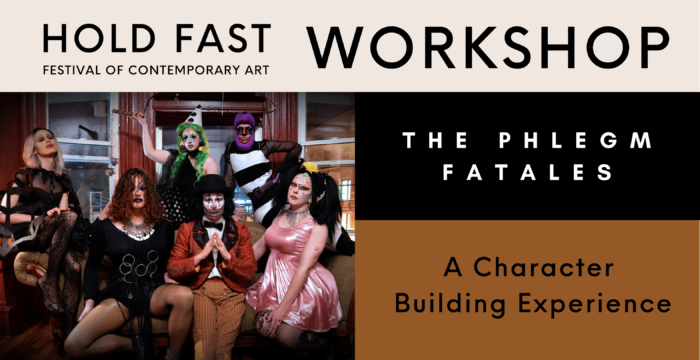 The Phlegm Fatales: A Character Building Experience
LSPU Hall, Thursday, Aug 26th, 6-8pm
Join HOLD FAST artists Phlegm Fatales on a journey of performance and character creation!
Come explore the wacky world of character acting with the St. John's infamous drag clowns, the Phlegm Fatales! All you need is yourself, a prop, and the willingness to get silly.
Lily Taylor: The mini-mini Putt Workshop
Eastern Edge Studios, Wednesday, Aug 25th, 6-8pm
Join Lily Taylor on the path to mini-mini-golf enlightenment! In this all-ages-friendly workshop participants will create their own golf course where the only limit is their imagination!
"The Putt-Putt Hurray! workshop will be to create your own DIY table-top miniature golf game. For this workshop I want participants to take away their own piece of mini-golf enlightenment."
-Lily Taylor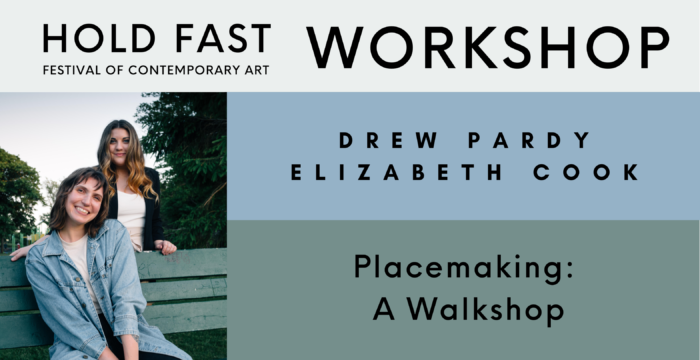 Drew Pardy & Elizabeth Cook: Placemaking: A Walkshop 
Harbourside Park, Friday, Aug 27th, 1-3pm
Join HOLD FAST artists Drew Pardy and Elizabeth Cook as they take you on a thoughtful and engaged outdoor walk.
Placemaking: A Walkshop is a walkable workshop based on site-specific practices that focus on placemaking through a drawing and mapping exercise in downtown St. John's.
Robyn Love: Yarn Spinning 
Eastern Edge Studios, Thursday, Aug 26th, 2-4PM
(15 Participants) Register: https://forms.gle/7irHgWo56YuRApWe9
Participants will learn the basics of spindle spinning using wool fleece. After a short introduction to the process of getting wool ready to spin and various qualities of wool, participants will try their hand at spindle spinning.
Aram Han Sifuentes | Freedom of Protest, A banner-making workshop by Aram Han Sifuentes.
(Limited to 15 Space)
Register at link below: https://www.eastcoastquiltco.com/module/class.htm?classId=415913
East Coast Quilt Co. 343 Water St, St. John's. Monday, Aug 23, 6-9PM
Aram Han Sifuentes will facilitate a protest banner-making workshop, during which participants learn how to make their own protest banners. This workshop includes discussions about the privilege to protest and the way protest expresses an ability to imagine otherwise. Supplies and materials will be provided but participants are encouraged to bring extra fabrics or materials to customize their work as well as a slogan that embodies a passionate cause.