International Atlantic Residency Exchange
Eastern Edge and Artlink are pleased to announce the participating artists for Round Two of our International Atlantic Residency Exchange Program! This exchange will see FOUR artists exchanged throughout 2022. Kym Greeley and Susan Furneaux will travel to Ireland, and Pedro Rebelo and Geraldine Timlin will travel to Newfoundland.

Artist Travelling from Newfoundland to Ireland: Kym Greely and Susan Fureaux
Kym Greeley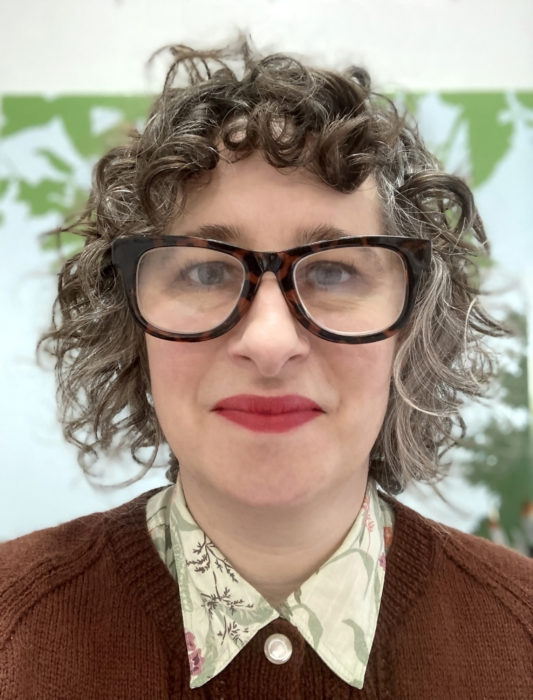 I am a visual artist living in St. John's, Newfoundland, Canada. My work has been exhibited in
publicly-funded, artist-run and commercial galleries. Collections featuring my work include the
Canada Council Art Bank, Global Affairs Canada, The Rooms Provincial Art Gallery, the Art
Gallery of Nova Scotia and the Newfoundland Provincial Art Bank Collection. Publications such
as Future Possible, Canadian Art Magazine, and Visual Arts News have featured my critical
practice. I am an active participant in my local arts community and am currently represented by
Christina Parker Gallery in St. John's. You can visit my website at www.kymgreeley.com
Susan Furneaux
Susan Furneaux is an artist, educator and craft consultant in Newfoundland and Labrador. Over the past 25
years, she has created with, taught natural dye and fibres throughout Canada. Furneaux has won multiple awards for her innovative use of natural materials with traditional techniques. She has exhibited internationally and her work is held in collections worldwide. Passionate about sharing her knowledge, Susan is currently an instructor in the College of the North Atlantic's Textile & Apparel Design. She believes strongly in the creating work that merges technical skill with solid design concepts to create finely crafted objects.
Artists travelling from Ireland to Newfoundland: Pedro Rebelo and Geradline Timlin
Pedro Rebelo
Pedro is a composer, sound artist and researcher. In 2002, he was awarded a PhD by the University of Edinburgh where he conducted research in music and architecture. Pedro has recently led participatory projects involving communities in Belfast, favelas in Maré, Rio de Janeiro, travelling communities in Portugal and a slum town in Mozambique. This work has resulted in sound art exhibitions at venues such as the Metropolitan Arts Centre, Belfast, Centro Cultural Português Maputo, Espaço Ecco in Brasilia and Parque Lage and Museu da Maré in Rio, Museu Nacional Grão Vasco, Golden Thread Gallery, Whitworth Gallery Manchester, Convento de São Francisco Coimbra and MAC Nitéroi. His music has been presented in venues such as the Melbourne Recital Hall,  National Concert Hall Dublin, Queen Elizabeth Hall,  Ars Electronica, Casa da Música, and in events such as Weimarer Frühjahrstage fur zeitgenössische Musik, Wien Modern Festival, Cynetart and Música Viva. His work as a pianist and improvisor has been released by Creative Source Recordings and he has collaborated with musicians such as Chris Brown, Mark Applebaum, Carlos Zingaro, Evan Parker and Pauline Oliveros as well as artists such as Suzanne Lacy.
Pedro has been Visiting Professor at Stanford University (2007), senior visiting professor at UFRJ, Brazil (2014) and Collaborating Researcher at INEM-md Universidade Nova, Lisboa (2016). He has been Music Chair for international conferences such as ICMC 2008, SMC 2009, ISMIR 2012 and has been invited keynote speaker at  ANPPOM 2017, ISEA 2017, CCMMR 2016 and EMS 2013. At Queen's University Belfast, he has held posts as Director of Education, Director of Research and Head of School. In 2012 he was appointed Professor of Sonic Arts at Queen's and awarded the Northern Bank's "Building Tomorrow's Belfast" prize. He has recently been awarded two major grants from the Arts and Humanities Research Council including the interdisciplinary project "Sounding Conflict", investigating relationships between sound, music and conflict situations. Ongoing research interests include immersive sound design and augmented listening experiences. Pedro has been appointed Director of the Sonic Arts Research Centre in 2021 and is an associate fellow of the Senator George J. Mitchell Institute for Global Peace, Security and Justice.
Geraldine Timlin
Geraldine is a visual artist and facilitator who has a long association with Artlink,  Donegal, working with the founders in the early days designing and delivering community-based arts projects. She currently works in Special Education in Co Donegal supporting individuals with Special Needs and is the founder of the Avant Garden, a space for nurturing creativity and exploring the natural environment. Her artistic practice explores aspects of Deep Ecology and our interconnectedness with the natural environment. She uses photography and film as tools in her creative investigation of environment and space, building a visual narrative of place and being.
Her work is held in the collection of the OPW Ireland, and privately in Spain, England, Northern Ireland and Italy.