Island Fusions Dinner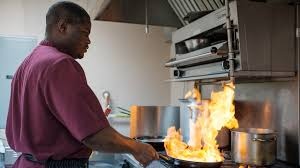 Featuring Executive Chef, Kirk Myers of Taste of Jamaica in Corner Brook, NL
Sunday, September 11, 2016, 6:00 – 9:30 pm.
Tickets $35.00 available through Eastern Edge Gallery and at Eventbrite.ca
Justina Centre, 108 Outer Cove Road, Outer Cove, NL
Join us for an evening feast showcasing the shared culinary traditions of Newfoundland and the Caribbean prepared by award-winning chef, Kirk Myers. Served up with Celtic and Caribbean music including a special performance by Shelley Hamilton. Winner of the African Nova Scotian Music Association Artist of The Year award and transplanted Maritimer, Shelley Hamilton has accrued a list of accolades for her work as a singer and actor. Her rich, fluid interpretation of music blends contemporary and original elements of Latin jazz, soul and pop music.