Mainframe Workshop: Laser Cutting 101 + DIY Shadow Puppets, with Monica Ila
Scroll down for the workshop recording and materials

.
Monica Ila is currently exhibiting in the rOGUE Gallery at the Eastern Edge. She has been working with a Glowforge laser printer, "cutter-engraver," over the past year in her artistic practice. In this workshop, individuals will design their own shadow puppets and learn the basics of preparing for laser engraving. After the workshop, Monica will laser-cut the designs for each participant!
When: July 17th, 6-8 pm
Where: 72 Harbour Drive
In the talk, Monica will discuss:
Laser Cutter Basics
CO2 Laser Cutters
Laser Cutting v.s. Engraving
Laser-Friendly Materials
Image Files & Resolution Guidelines
File Preparation
Examples of Digital Files & End Products
Please note we will not be laser cutting during the workshop; the focus is on creating files from your own art. Puppet pickup time will be determined after the workshop is completed. 
Participants are encouraged to bring a sketchpad, iPad, or laptop to make a digital shadow puppet to have laser cut. We'll also have collage supplies available if you'd like to start with a paper puppet. No experience is required.
This workshop is FREE to attend!  If you have questions or comments or would like access to a laptop or tablet, email easternedgestudio@gmail.com.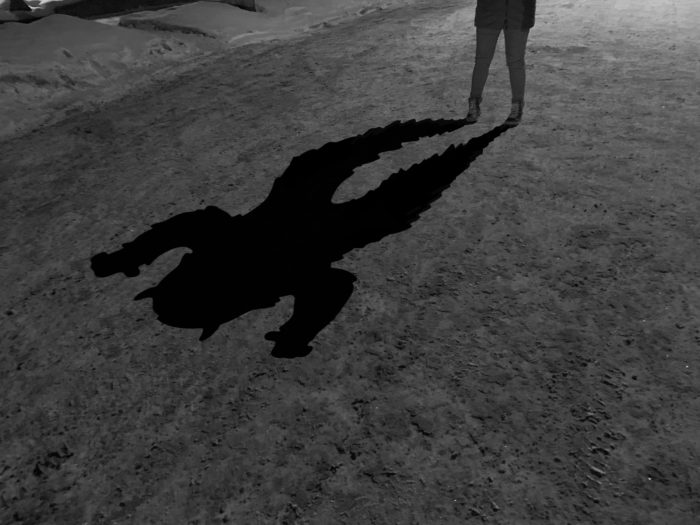 Monica Ila (she/her) is a multidisciplinary artist, cartographer and prairie mermaid from Calgary, Alberta. Her work includes sculpture, murals, painting, and puppetry. Playfulness is at the heart of everything she makes. She creates art out of her cozy studio on Water Street and is studying Sculpture at the Alberta University of the Arts. Her artwork has been exhibited in galleries and public institutions across Canada over the past decade. Monica believes that art is instrumental in bringing communities closer together and rediscovering the whimsy within our daily lives.
Workshop Recording
Click here for a PDF copy of the slideshow!
Workshop Photos