Michael Pittman – Nightlights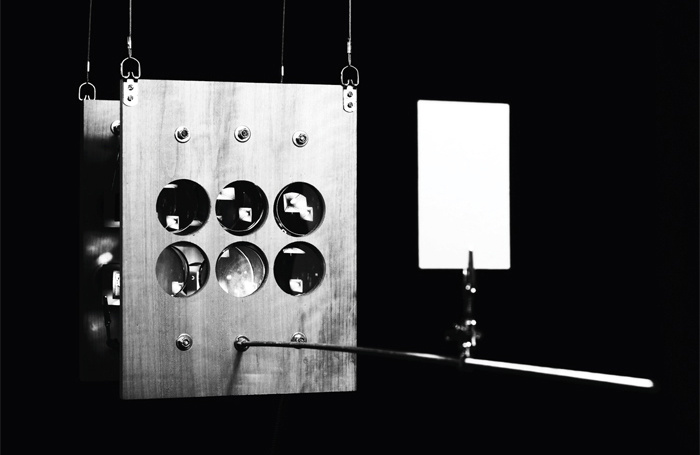 Manifesting as experimental projection devices, Michael Pittman's Nightlights reference certain bedtime rituals that are intertwined with the artist's own personal narrative. They are essentially handmade multi-slide projectors, capable of producing simple moving pictures. A mannered, slightly cinematic ominousness underlies the repetitive motion of the images produced, and a sense of loss is communicated by the disappearance of the world around the projection. In this dissociated state, the scenes become peculiar, and their significance unfixed – the viewer is made to feel, in Heidegger's words, "not at home." By creating these Sisyphean-like perpetual moments, the pieces acknowledge the estrangement from oneself that often occurs when looking into the mirror of memory.
Opening reception: October 3rd at 7pm
About the artist:
Michael Jonathan Pittman was born in Corner Brook, Newfoundland in 1977. He received a Bachelor of Fine Arts degree from Memorial University (2001), and a research-led Masters degree in painting from the Waterford Institute of Technology in Waterford, Ireland (2006). He works with multiple media to create images and objects that are often informed by a tangled relationship between psychology, folk belief and personal narrative. In 2012, The Rooms Provincial Art Gallery curated a significant solo exhibition of his artwork entitled "Michael Pittman: Haunted Half," comprised of over 5 years of the artist's visual explorations. In 2013, Pittman was a semi-finalist for the prestigious Sobey Art Award, Canada's pre-eminent award for contemporary Canadian art. In 2014 his work was included in a comprehensive exhibition of contemporary visual art from Newfoundland and Labrador at the McMichael Canadian Art Collection.
– –
The artist wishes to thanks ArtsNL for their support.