Mural Honouring Essential Workers
Last Fall, Eastern Edge partnered with Riddle Fence, The Craft Council of Newfoundland and Labrador, Lawnya Vawnya and the City of St. John's to commission four artists to create murals that pay homage to essential workers. We are so proud of the work that has been done, and very excited to finally share them with the world! These beautiful murals will be on display for the summer at the Avalon Mall, available for everyone to see. 
Photography by Ethel Brown
---
Amber-Lynn Thorne is an interdisciplinary visual artist based in Thornlea, Newfoundland- a small, rural fishing community situated on the isthmus of the Avalon Peninsula. She works as both an educator and an artist. 
Nelson White is an Indigenous painter originally from Flat Bay, Newfoundland. His pieces have been exhibited frequently throughout Canada and the US in both group and solo shows. Nelson's paintings are included in public and private collections across North America, including the provincial art collection of Newfoundland and Labrador and the Smithsonian's National Museum of the American Indian.
Anastasia Tiller is a multidisciplinary artist based in Lethbridge, NL. Her work ranges from monochromatic figurative referencing photographic imagery, gestural flat acrylic works on paper, and colourful pointillism landscapes. Her textile works move in a different direction all together. Tiller is actively involved in the provincial visual arts community as an art teacher as well as a member of the Visual Artists Newfoundland and Labrador Board of Directors.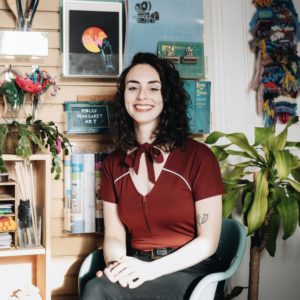 Molly Margaret is an illustrator born, raised, and currently living in St. John's, NL. In her work, Molly explores folklore, flora, architecture, and most importantly capturing the whimsical qualities that Newfoundland imagery provides. She is currently working on a solo exhibition coming out in May 2021 titled "100 Mini Houses", as well as illustrating for local clients and organizations around Newfoundland.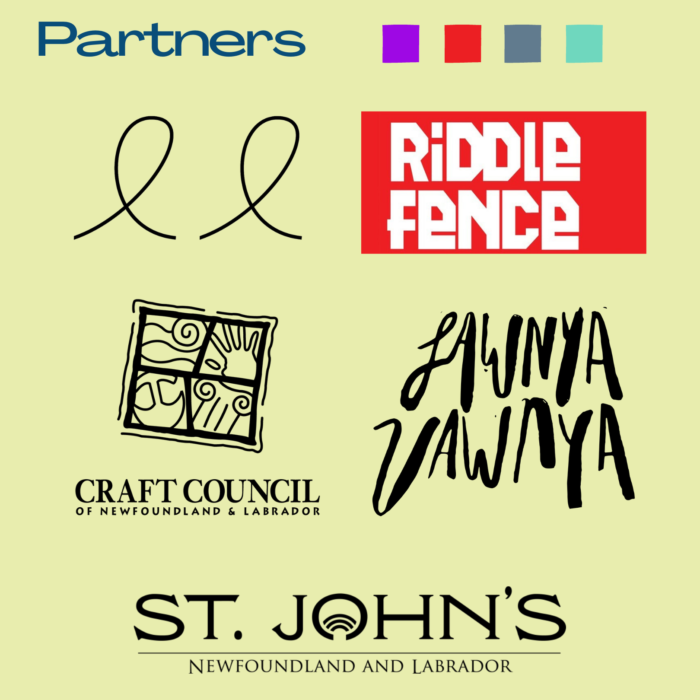 Thank you to The Paint Shop for supporting this project.