(un)familiar: Shannyn Reid
Join us on May 6th from 5-7 pm for the opening reception of Shannyn Reid's exhibition "(un)familiar" in the rOGUE Gallery. This event will take place in conjunction with Xenia Lucie Laffely's reception and artist talk in the Main Gallery.
(un)familiar is about the lifespan of a shopping list: from the moment it is created to the moment it is forgotten. It is about the fleeting moment of significance that a list has and the restored significance I am attempting to give it. (un)familiar is also about the lists as found objects, and how they hold the essence of their previous owners.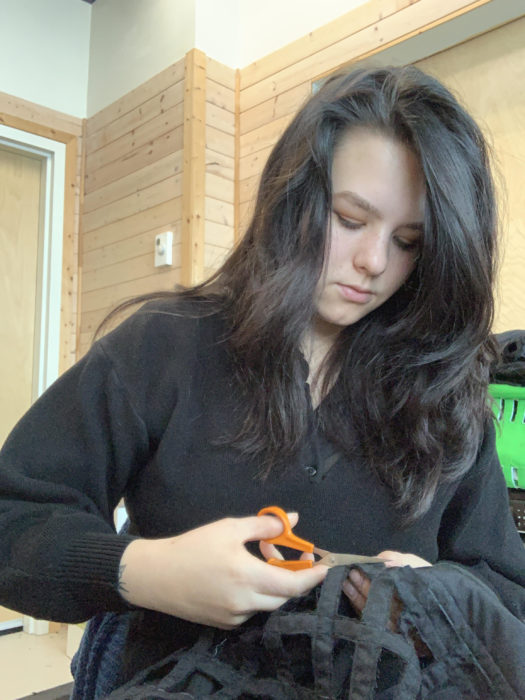 Shannyn Reid is an artist currently working out of her studio at the Rotary Arts Centre in Corner Brook, Newfoundland and Labrador. Reid has graduated with a BFA at Memorial University of Newfoundland, Grenfell Campus (2021), and has received several scholarships and rewards from the University as well as Pennecon Educational Funds during her studies. Since her graduation, Reid has been focused on creating art using found objects and textiles to make art that in interesting and accessible to anyone.