Panel Discussion: Archives & Histories
PANEL: ARCHIVES & HISTORIES WITH DAZE JEFFERIES
Featuring Bushra Junaid, Faune Ybarra, Beck Gilmer-Osborne, and Excel Garay
Art as a Tool for Change Symposium
March 4, 2:30 PM
Online Event
Click here to register
This event will open with a presentation by Bushra Junaid, which will be immediately followed by the panel discussion. Panellists, Faune Ybarra, Beck Gilmer-Osborne, and Excel Garay, will explore how contemporary artists work with and against the silence, stories, and gaps that structure colonial archives. Rendering counter-historical timelines of closeness, touch, and reparation, creative practices offer ways to confront and challenge the precarious past.
---
Daze Jefferies (she/her) is a sixth-generation white settler artist, writer, and researcher born and raised in the Bay of Exploits on the northeast coast of rural Ktaqmkuk (Newfoundland). Working with archives, found beach materials, queer ephemera, oral histories, sound, poetry, sculpture, theory, performance, and illustration, her research-based creative practice engages with the ocean as a body of loss to form washy, wayward, and withheld counter-narratives of trans and sex worker histories at the water's edge. What emerges from this precarious assemblage is a story of time, drift, and transition that finds hope in the changing North Atlantic. Her research-creation and multidisciplinary projects have been exhibited at Eastern Edge, The Rooms, Unscripted Twillingate, Inverness County Centre for the Arts, and Cape Breton University Art Gallery, as well as performed widely at festivals, theatres, and house shows in St. John's – including HOLD FAST, Lawnya Vawnya, FemFest, and Out of Earshot. Co-author of Autoethnography and Feminist Theory at the Water's Edge: Unsettled Islands, she has recent publications in Journal of Folklore Research, Feral Feminisms, Riddle Fence, HELD, The Dalhousie Review, and Arc.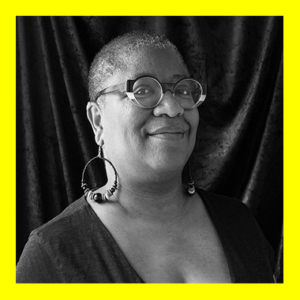 Bushra Junaid is a multidisciplinary artist and curator based in Toronto whose work probes themes of history, memory, identity and placemaking in the diasporas of African-descended peoples. Currently curator for Eastern Edge Gallery's Art as a Tool for Change Project, her most recent project What Carries Us: Newfoundland and Labrador in the Black Atlantic at The Rooms Provincial Art Gallery (2020) included video, mixed media, mural and photo-based works by Canadian and international artists as well as rare archival items, pivoting on Paul Gilroy's concept of the "Black Atlantic" while also reflecting on John Akomfrah's Vertigo Sea (2015). In 2016, Junaid co-curated (with Pamela Edmonds) New-Found-Lands: An Art Project Exploring Historical and Contemporary Connections between Newfoundland and the Caribbean Diaspora at Eastern Edge Gallery. Junaid's work has been recently exhibited as part of Future Possible: The Art of Newfoundland and Labrador to 1949 (The Rooms, 2018); Like Sugar (Tang Teaching Museum at Skidmore College, 2019); They Forgot That We Were Seeds (Carleton University Art Gallery, 2020); and Here We Are Here: Black Canadian Contemporary Art (Royal Ontario Museum; Montreal Museum of Fine Art; and Art Gallery of Nova Scotia, 2018-2019), among others. Junaid has a Bachelor of Environmental Design and Masters of Architecture from the Technical University of Nova Scotia. Her artwork is included in the collections of The Rooms, Carleton University Art Gallery, Tang Teaching Museum, TD Bank, and Toronto Public Library Osborne Collection of Early Children's Books.
Beck Gilmer-Osborne is a white, autistic and gender variant settler of Scottish and British descent. They were born and raised on Michi Saagiig Nishnaabeg Territory (Treaty 20), and are a current uninvited guest on the ancestral homelands of the Beothuk and long-time homelands of the Mi'kmaq people. Osborne's ongoing creative projects seek to address the complexities and revisionary potential of gender-variant embodiment/representation, and to unpack and share their experiences with mental illness, neurodivergence, grief and familial bonds. They place great importance in showcasing their work in artist-run centres and non-commercial galleries across Turtle Island.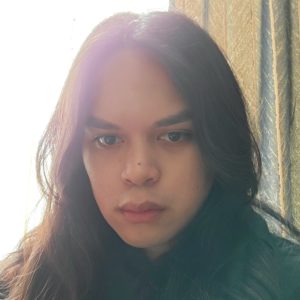 Excel Garay is a Filipina Canadian diasporic settler working as an expanded-media painter and cultural worker. She is interested in clandestine contradictions that lead subjects, like her, into complicity and complacency. These materially manifest through paintings, ready-made objects, immersive installations, and multimedia combinations. Garay is interested in causing hesitation to create momentary reflective spaces that allow viewers to better understand prismatic contradictions and abject experiences of epistemic violence, fugitivity, time, and labour. Oscillations between Queer Phenomenology and Hauntology as methodologies under a necropolitical lens foregrounds her practice.
Faune Ybarra
Currently dwelling in Vancouver, Faune Ybarra is a diasporic artist originally from Oaxaca and Mexico City. Due to the experience of constantly moving and adapting, Ybarra conceives of her body as a site of translation from where she attempts to communicate with the other-than-human. Her iterative practice rejects the (art)object as a given outcome and instead speculates on how nomadic creative methodologies converge to document motion. Past repositories of her work have taken the shape of performance, photo-based objects, and diasporic gestures. 
---
Art as a Tool for Change is supported in part by the Canadian Artist Presentation Fund.
Ce projet est financé  par le gouvernement du Canada