Reimaginging Nanuq: The Polar Bear Postcard Exchange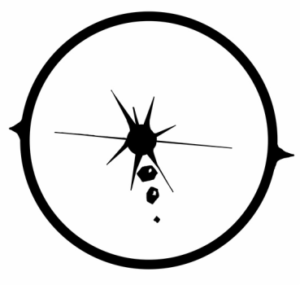 iNuit blanche is the world's first all-circumpolar, all-night festival of art, music, dance, performance, installation, food and film on October 8th, 2016 in St. John's, NL.
Presented in association with the Inuit Studies Conference at Memorial University, October 7-10, 2016, the city will be transformed by this multi-site festival which will feature exhibitions and performances by Inuit artists (and their collaborators) from across the circumpolar north at St. John's area museums, galleries, cultural and educational institutions and other downtown venues. 
Our Sundog logo was designed by Echo Henoche, with assistance from Tereza Tacic to turn her drawing into a digital image.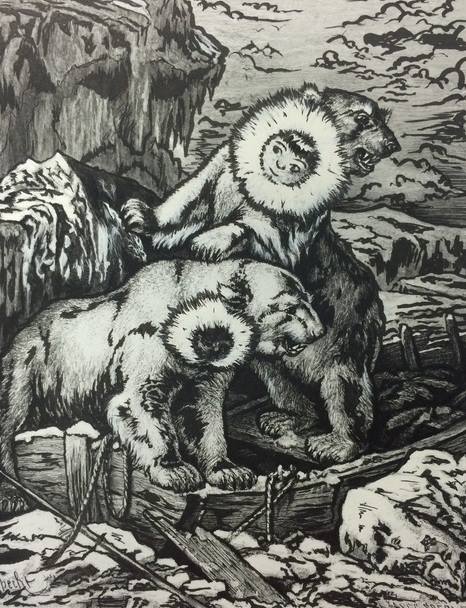 Postcard By Stephen Agluvak Puskas
http://www.inuitblanche.com/stephen-agluvak-puskas.html

Reimagining Nanuq: The Polar Bear Postcard Exchange
When: Thursday, October 6th from 3:30 PM – 8:00 PM
Where: Eastern Edge Gallery – 72 Harbour Drive
Reimagining Nanuq: The Polar Bear Postcard Exchange is a collective art exchange project that extends iNuit Blanche's audiences and engages artists.
A collection of ten surreal polar bear prints created around the turn of the 19th century form the foundation for this project. Based on the accounts of European explorers, these strange and unusual images were not drawn from observation but rather originated from the captive imaginations of Victorian artists who could only dream of visiting the Arctic.
For this project, participants, including artists, art enthusiasts, art lovers and audience members alike, will creatively reinvent the polar bears on these postcards by using them to create new artworks. Participants are encouraged to colour, paint, collage or use any artistic medium in reimagining and manipulating the images. The postcards will be displayed as a feature exhibition during iNuit Blanche. Following the festival, participants will receive a different postcard artwork in exchange.