Spirit Song Festival: Artist Talk with Dion Kaszas & Jerry Evans
Join us on Nov. 21st, from 12 to 1 pm, at 72 Harbour Drive for an artist talk with guest artist Dion Kaszas and local artist Jerry Evans in partnership with the 2021 Spirit Song Festival hosted by First Light NL.
To register, visit https://sjnfc.wildapricot.org/event-4546768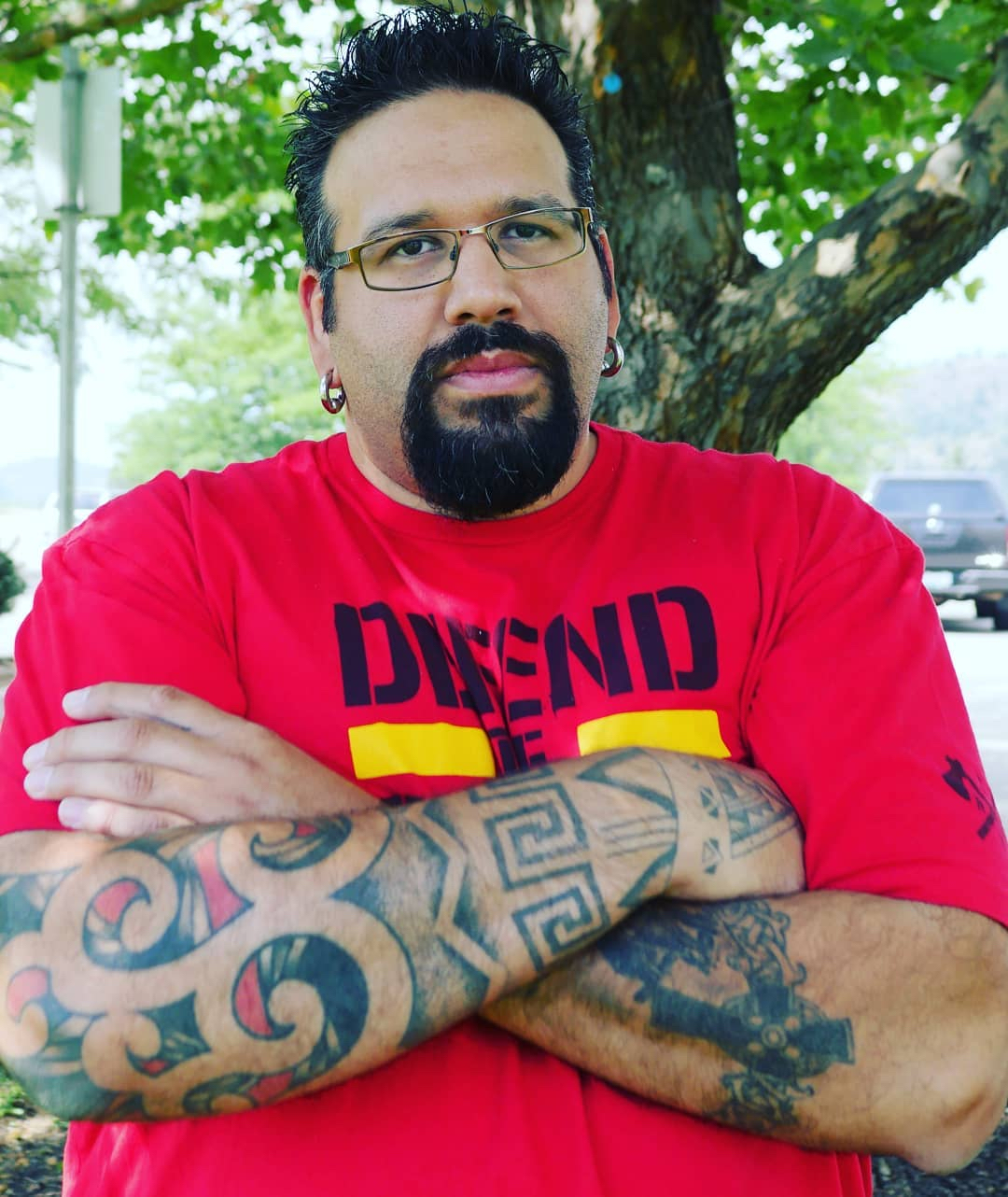 Dion Kaszaz is a tattoo artist, cultural tattoo practitioner, painter, teacher, and scholar of Hungarian, Métis, and Nlaka'pamux (Interior Salish) heritage. He works in the artistic mediums of oil, watercolour, graphite, mixed media collage and video. Dion's passion for tattooing extends beyond his artistic work into a Masters's degree in Indigenous Studies at the University of British Columbia Okanagan in Kelowna, British Columbia. His area of research is Indigenous tattooing, focusing keenly on the revival of Indigenous peoples tattooing practices, using Indigenous and creative research methodologies. Dion is one of the founding members of the Earthline Tattoo Collective which aims to enhance, expand and support the work of traditional and cultural Indigenous tattoo practices across Canada.
Jerry Evans
The predominant theme in Evans's art is his Mi'kmaq heritage, which went unrecognized and acknowledged by his family for nearly three generations. After Evans came to learn more about his Mi'kmaq background, his focus on indigenous issues has become an integral part of his life and artwork. According to Evans, "the truth has a way of getting out and I've come full circle. I've always taken on an intense desire to find out more… that's what I'm exploring in my art. My artwork reflects my concerns with the indigenous part of me that was denied" (Arts Atlantic, Spring 1998). "I feel compelled not only to celebrate but to dissect and explore my Mi'kmaq heritage, how it relates to the settler culture and how the two cultures, of which I am a part, interact and affect each other." Evans was born in the central Newfoundland town of Grand Falls in 1961. He holds a diploma in commercial art from the St. John's College of Trades and Technology (1980) and a Bachelor of Fine Arts degree from the Nova Scotia College of Art and Design (1986) and a Bachelor of Education from Memorial University of Newfoundland and Labrador (1992).