Welcome to our new AiR, Melissa Tremblett!
Please join us in giving a warm welcome to our new Artist in Residence, Melissa Tremblett! Melissa will be completing her residency as part of First Light's Spirit Song Festival, taking place November 20-26, 2023.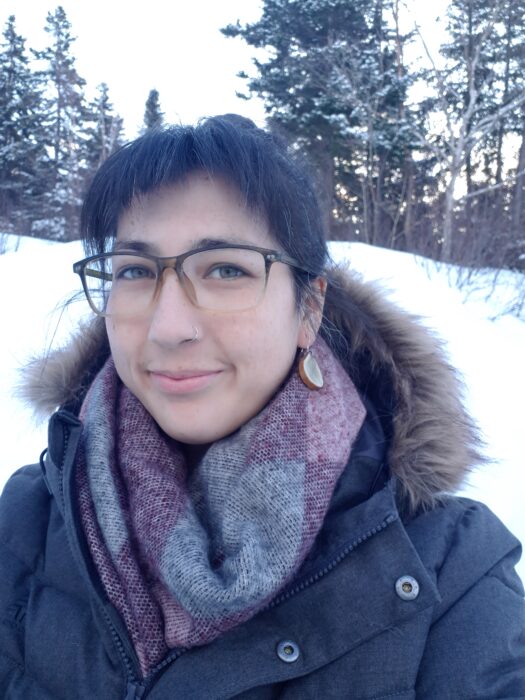 Melissa Tremblett (she/her) is a visual artist of Innu and English heritage from the Sheshatshiu Innu First Nation, Labrador, currently based in Elmastukwek, Ktaqmkuk territory (Bay of Islands, Western Newfoundland).  Tremblett is a multidisciplinary artist who works within photography, printmaking, installation, and performance, as well as traditional techniques such as doll making and beading. Through the lens of her contemporary Indigenous reality, Tremblett marries both her Indigenous and Settler roots uniting histories and legacies.