Words in Edgewise: The Grotesque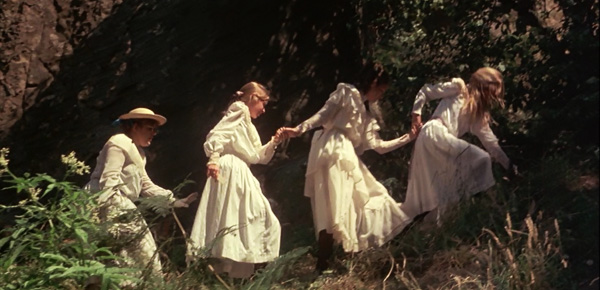 Thursday March 10 7-9pm
Free. All Welcome.
Tea, wine, beer by donation
All proceeds help support Eastern Edge

Come eat, drink, and be somewhat merry as Words in Edgewise brings you essays on the sinister, the macabre, the uncanny, the horrific, and most importantly: the grotesque.
Krysta Fitzpatrick-Sceviour will be exploring the feminine grotesque in "Beware Young Girls: The Grotesque, the Uncanny and the Abject in Picnic at Hanging Rock."
"Picnic at Hanging Rock" being the famous novel (and film) written by Joan Lindsay, which is the fictitious story of the disappearance of several schoolgirls and their teacher during a picnic at Hanging Rock, Victoria on Valentine's Day in 1900, and the subsequent effect on the local community.
I am incredibly pleased to announce that the wonderful Laura Moncion will also be presenting her paper: "Would You Rather Be a Wench or a Goddess? Gender in Grotesque and Romantic Medievalisms."
(above image) Picnic at Hanging Rock (1975) (film still)