The Art Marathon Festival: Dreamworlds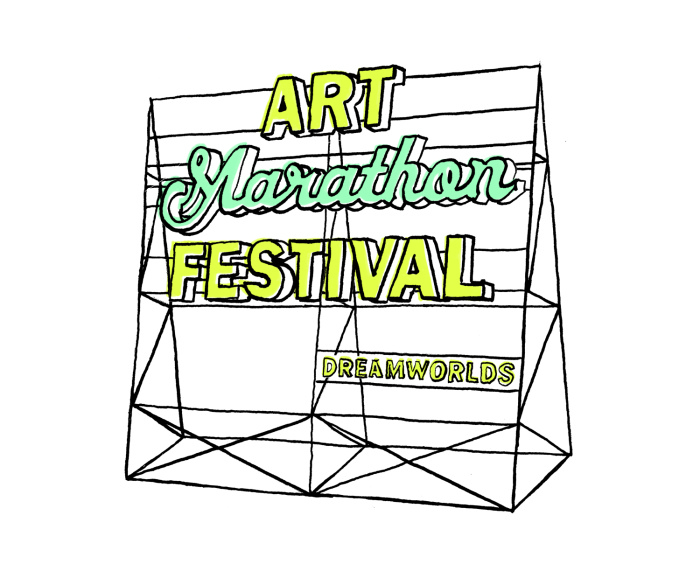 The Art Marathon Festival is a celebration of contemporary artistic practice held each August in St. John's, Newfoundland and Labrador. Local, national and international artists come together to present unique performances of their work, share skills in public workshops, take part in provoking discussions and participate in a 24-hour marathon of live art making. The festival is organized by Eastern Edge Gallery, a not-for-profit, artist-run centre committed to exhibiting contemporary art in diverse media.
August 15-18, 2013 in St. John's, Newfoundland.
A dreamworld can be many things; a utopian paradise perfect and untouched, the stuff of nightmares, or perhaps an alternate universe where all your wildest fantasies come true. And who better to consider where we've been and where we may go than artists? For generations we have responded to new models of thinking, acting and being. We've designed cities and houses, revealed our innermost desires, and suggested new possibilities and politics. So this year, we invite you to come along with us on our journey and enjoy four days of amazing contemporary art at this year's Art Marathon Festival.
Click here to view the 2013 Festival Program PDF