Chris Foster – Frontiers in Real Estate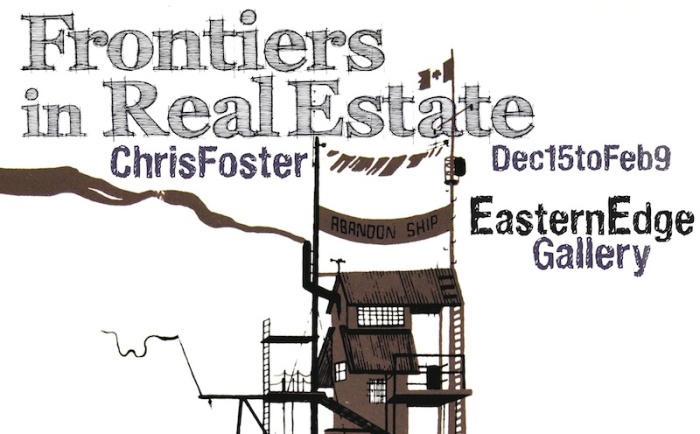 Frontiers in Real Estate is body of screen prints and scale models created by Halifax based visual artist Chris Foster. The screen prints explore remote Northern landscapes, unexpected industrial ruins and imagined makeshift dwellings. Alongside these works, scale models of custom built trucks incorporate wooden dwellings, merging the need for both home and mobility.
Opening Reception + Artist talk: December 15th at 7pm
Chris Foster is a Halifax based illustrator, printmaker, sculptor, carpenter and problem solver. His work employs a dark sense of humour to explore themes of escapism, resourcefulness and First World excess. Foster co-produces a quarterly publication called "The Periodical Project" that promotes Halifax based artists. Foster is also the current Chair of Programming at the Khyber Center for the Arts, a Halifax artist-run centre.