Hea R. Kim – Artist Talk
Join us for an artist talk with Her R. Kim. Hea's exhibition Indecisive Valley is currently on display in EE's Main Gallery until April 23rd. 
This event will take place virtually over Zoom. If you would like to attend this event please register in advance and you will receive the link on the morning of the event. REGISTER HERE 
Indecisive Valley is a whimsical installation that incorporates diverse hand-built pieces. This wall installation is an amalgamation of various layers of craft techniques and image-based components in two and three-dimensional sculptures. By considering the wall as an open space, familiar components, like the ceramic figurines and papier-mâché transform into an unfamiliar mindscape that is covered with mass-produced goods including plastics and beads. Visually inspired by her Korean heritage, Kim's explorations share elements of childhood recollections and imagination. Her desire is to visualize the innocent period when days are filled with infinite possibility, indulgence, and mystery. Imagining the many possibilities of traditional genres while rethinking the notion of artistic value, this installation is about a fusion of the past, the present, and the possible future.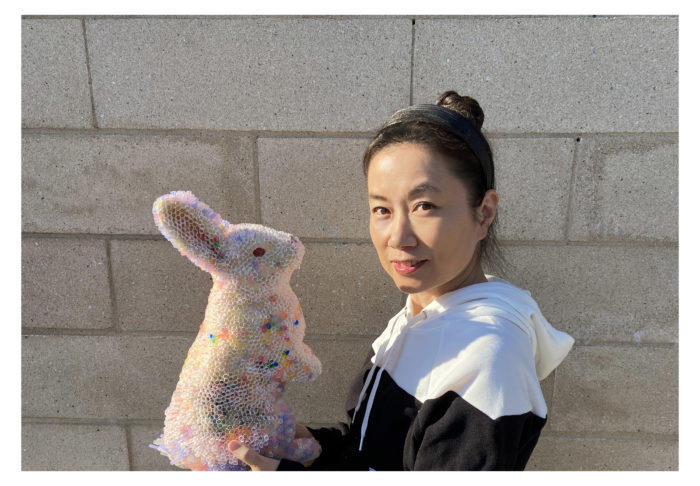 Korea-born and Montreal-based visual artist, Hea R. Kim explores overlapping technical art processes within sculptures and fibers. With her formal education in her home country (South Korea) and her in-depth studies in material processes and contemporary art in Montreal, Kim aims to challenge the philosophical limits of what craft and art are, as well as what they can encompass in the future. Kim has exhibited her works across Canada (Montreal, Toronto, Ottawa), and Seoul, South Korea.