HOLD FAST 2016 Photo Album
Time to reminisce
First off, The Wandering Pavilion!
Launched in St. John's July 2016, the Wandering Pavilion is a temporary structure that moves from place to place becoming something different each time.
HOLD FAST transformed the Wandering Pavilion into our Festival Headquarters: a gathering spot, meeting point, and performance stage.
The Wandering Pavilion was sponsored by Art Bonavista Productions Inc.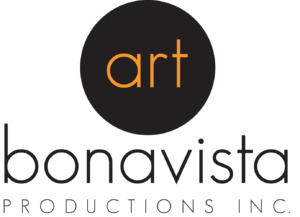 The Wandering Pavilion, flying the flags Papa Romeo meaning, "You should keep close to me."


photo by Matthew Hollett
.




.




Jason Wells painted Signal Flag designs and messages on people's arms.
photo by Matthew Hollett
.
.
Festival Manager April White giving opening remarks
photo by Stephen Brace
.
.
Wandering Pavilion creator Emily Campbell talking about her project and all the Pavilion's summer locations.

photo by Stephen Brace
.

Allison Graves, BOATSHOES editor and writer reading from the daily publication

photo by Stephen Brace
.




.



Next up, the HOLD FAST Festival Launch
HOLD FAST set sail on August 18th at Quidi Vidi Brewery. We launched the festival with a screening of Bugs, the first feature length film by critically-acclaimed performance art duo Life of a Craphead. Not only that, there was also a special Bugs performance and a Q & A after the movie.
It was a summer night to remember in the Gut.

Bugs performance!

photo by Virginia Mitford
.




.
.




.



Watching Bugs (and laughing a lot)

photo by Virginia Mitford
.




.



Amy Lam and Jon McCurley talking about their film and answering questions

photo by Virginia Mitford
.




.



photo by Virginia Mitford
.
.
Workshop Series
Festival goers who took part in our free workshops got up close to critically-acclaimed artists working across a variety of media. They learned skills, broadened ideas and honed their craft in the company of artists with experience, insight, and talents to share.
This year's Workshop Series was expanded from the previous year's two workshops up to seven free workshops


Parks Canada partnered with HOLD FAST to give a very fun and informative signal flag family workshop on August 18th. The workshop was led by Jonathan Harrison and Wyatt Hirschfeld Shibley from Parks Canada, as well as HOLD FAST staff members Daniel Rumbolt and Stephen Brace.
photo by Stephen Brace
.


The Brace family taught festival goers how to play an NL-favourite card game 120s.
photo by Stephen Brace
.


Visiting artist Walter Walter Scott led a very fun Comic Writing Workshop. This workshop was co-presented by Fogo Island Arts! Thanks to Rocket Bakery and Fresh Foods for the in kind donation of the Rocket Room.
photo by Virginia Mitford
.
Jon McCurley and Amy Lam of Life of a Craphead gave a very information talk on Filmmaking with Very Little Money. Thanks to NIFCO for the in kind donation of their space and tech support.
photo by Virginia Mitford.
.

Local artists Kailey Bryan and Pepa Chan led a heart warming and sometimes suspenseful workshop called Balloons and Feelings. Thanks to The SPACE for the in kind donation of their space!
photo by Stephen Brace
.
.
The Fancy Artist Talks
Here are some photos taken by Virginia Mitford from the Fancy Artist Talks!
Always a festival favourite, this year's Fancy Artists Talks was hosted by St. John's artist Jason Penney. HOLD FAST artists gave presentations of their art practice with Jason Penney our incorrigible host in between. Festival goers learned about award winning art projects and schmoozed on the scene while drinking delicious cocktails made by Sarah Crocker, Elling Lien, and Joel Finnis. Thanks to The Third Place Tonic for their donation and for their fancy cocktail recipes!


Elling Lien and Sarah Crocker on the bar
.


One of the many fancy cocktails. This one was made with muddled blueberries!
.


Festival Manager April White and EE Director Penelope Smart giving opening remarks.
.


Full house!
.


Jason Penney making us laugh
.


Jonathan Green's digital talk about his idea for the "Foxtrot Oscar One" mural.
.


Alex Ricci and Monika Hauck talking about their project and performance, Versa.
.


Nadège Grebmeier Forget speaking about her work
.


Kailey Bryan and Pepa Chan speaking about their practices
.


Walter Scott speaking (and spinning to catch random slides by surprise!) during his presentation
.

Amy Lam and Jon McCurley talking about Life of a Craphead and their first feature film Bugs
The HOLD FAST Art Crawl
Here are some photos of the featured artist projects of the Art Crawl!
The Art Crawl transforms St. John's into a city alive with art and ideas. HOLD FAST's premier event features artist projects and Pop Up events across downtown St. John's. Festival participants joined us in an art journey that brought contemporary art practice to the alleyways, coffee shops, and galleries of St. John's.
Thanks to all of our volunteers this really wouldn't be possible without you.
Thanks to all of the photographers who recorded this ephemeral event.
And a big thanks to all of our sponsors.

Messages from the Heart: Signal Flags + Social Media
Art Crawl walkers could send their own heartfelt signal flag messages at Jonathan Green's new mural on the Eastern Edge outer wall. They could choose their own flag combination from the International Code of Signals (ICS) and play with its re-interpretation as romantic, melancholic, and poetic message that was hoisted on Instagram, Facebook, or

Twitter.
Foxtrot Oscar One is a new Eastern Edge exterior wall mural by Jonathan Green using the International Code of Signals (ICS). It is a combination of nautical signal flags that communicates the message: "I will keep close to you during the night." Foxtrot Oscar One speaks poetically through the language of signal flags to EE's long-running location next to the ships in the harbour, our city's nautical heritage, and our province's current economic challenges. Painted by local artist Liam Penney.
Co-presented by Grenfell Campus, Memorial University

photo by Virginia Mitford
Bugs Store
Life of a Craphead presented a special Art Crawl Bugs Store, based on their first feature-length film Bugs. The store, staffed by bugs, featured branded merchandise and one-of-a-kind items from the Bug world.
Bugs is a satire about a bug society and its most powerful family. Following the Bug Prime Minister and his nieces, Bugs presents the struggles of two sisters within a patriarc

hal society obsessed with success. Produced on a shoestring with a large cast and crew of artists and comedians over the last 5 years, the film satirizes contemporary pop culture and politics in a wholly inventive way.
Life of a Craphead is the collaboration of Amy Lam and Jon McCurley since 2006. Their work spans performance art, film, and curation. They are Chinese and Vietnamese and live and work in Toronto, Canada.
photo by Noah Bender
The Sun Set Sideways
The Sun Set Sideways is a new performance featuring spoken word, images, and sound. It tells the story of Spike, a dog-shaped television writer from Los Angeles living in the isolated, seaside town of Sideways. Spike is visited by Octavia Chandrila Diazepene and Lick Mylegs, two non-human singer-songwriters whose natural forms represent human concepts like rationality, desire

, fear, sexuality, and faith. Through heated discussion, and musing, the three characters together grapple with the soggy implications of invoking human-centric psychological metaphors onto the land and sea. The performance implicates the role of narrative in human desire to make sense of personal landscape.
Walter Scott is an interdisciplinary artist working across writing, video, performance and sculpture. He is the creator of the comic series Wendy, and has presented in places such as Montreal, Los Angeles, Yokohama, and Warsaw.
Co-Presented by Fogo Island Arts

photo by Noah Bender
Eat Your Heart Out
Soft light and the tinkling of china spill from a dark alley. Two people sit across from each other, blindfolded, at an elegantly set table. Over four hours the performers feed each other a seven course meal. Gestures and interactions range from smirking and silly to hurtful and aggressive. With each bite they contend with their impulses and suffer the emotional consequences of

their actions. Attentiveness gives way to laziness; resentment builds. Silly, attentive, callous, malicious, and sorrowful, this durational performance is a quiet but spellbinding emotional ride.
Kailey Bryan & Pepa Chan's video and performance work employs surrealism and absurdism, drawing on a dark and dreamlike quality to investigate interpersonal relationships, anxiety, fear, and desire. Both artists are based in St. John's, NL.
photo by Noah Bender
Reflecting On Track No.9 (Interlude)
Nadège Grebmeier Forget's art practice provokes a reflexion on the act of looking. Her work is characterized by a preoccupation with the gaze as a tool of re-appropriation and consumption. Her live performances explore and document how digital technologies mediate access to the body.
Reflecting On Track No.9 (Interlude) is a live – and live-streamed – durati

onal performance that builds her ongoing experiential research on intimacy and fiction. Using technology as a means to subvert voyeurism, the artist creates a dream-like state through a system of props, WIFI, digital screens, looping, and mirrors. Vulnerable, baroque and decadent, she serves discomfort.
Actively engaged in Montreal's visual and live art community as an interdisciplinary artist, project coordinator and curator, Nadège Grebmeier Forget is the daughter of a runner-up 1950's California Beauty Queen.
photo by Noah Bender
Surreal and shimmering, VERSA is catching eyes and ears with powerful instrumental music and immersive analog projections. Alex Ricci's psychedelic bass guitar leads feature in expansive and progressive soundscapes. Visually, Monika Hauck uses cymatics to illustrate physical vibrations of music. Her colourful synesthetic display is projected centre stage. In an immersive, colourful display VERSA's

visuals unveil the physical properties of the sound that the audience is hearing. Monoprints are pulled from the top of the liquid bath as artifacts available for the audience to take home as a unique record of the performance.
Versa a performance collective led by process-based artist Monika Hauck and musician Alex Ricci. They have performed at major arts and music events such as Hillside Festival, Nuit Blanche, Wavelength Music Festival, Supernova Burlington, Hamilton Art Crawl, Nuit Blanche Ottawa/Gatineau, and Futurera.
Performance Co-Presented by Mighty Pop

photo by Noah Bender
.
.