Full Workshop Schedule – Sign Up For Free Artist Workshops
Get up close to critically-acclaimed artists working across a variety of media. Learn skills, broaden ideas and hone your craft in the company of artists with experience, insight, and talents to share.
ALL FREE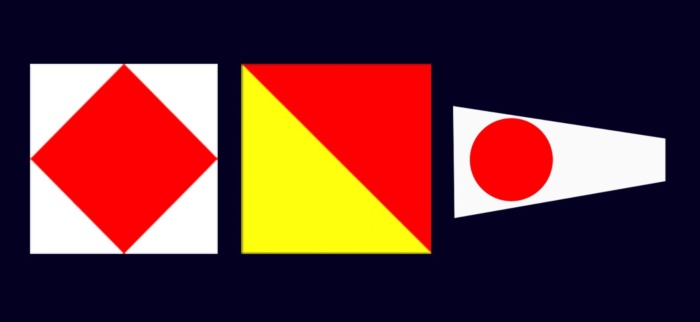 Family Signal Flag Workshop
When: Thursday, August 18, 12 PM -2 PM
Where: Signal Hill Visitor Centre Field, 230 Signal Hill Rd
Want to learn the secret language of ships? Join HOLD FAST and Parks Canada for a fun afternoon learning about the International Code of Signals (ICS). Participants of all ages will have a chance to learn about the history of signal flags, make their own take-home flag, and participate in a group signal flagging interpretive activity. 
Free, All welcome
Sponsored by Parks Canada
---

Pyjama Workshop led by Nadège Grebmeier Forget
When: Friday, August 19 at 12 PM – 2 PM
Where: Eastern Edge, 72 Harbour Dr.

Nadège Grebmeier Forget invites you to a midday pyjama party workshop! Through guided conversations, collective snacking and improvisations, explore your presence and identity as a performance in relation to others, objects, space, feelings and desires.
Please bring: Pyjamas or nuisette, salty or sweet edible goodies (to be shared), an object that you consider to have a private life, story or secret. 
Free, Registration required*
Open to all women, including trans-feminine and non-binary folk. All ages.
*register with the link below, at easternedge.ca, or in person (space permitting)
https://drive.google.com/open?id=1XGcsHaftLs4s_r1KSWiL7uZ-QdTMZ9X0oT_FU3qqaDc
---

Comic Writing Workshop with Walter Scott
When: Friday, August 19 at 2:30 PM – 4:30 PM
Where: Rocket Room, Rocket Bakery, 272 Water St
Co-presented by Fogo Island Arts
Walter Scott is the creator of the art-world satire comic series Wendy. He will talk briefly about his comic series, and share suggestions and tactics for self-publishing, as well as publishing formats. The group will also work though various exercises including: 
-Narrative exercises: explore ways to develop the story that you'd like to tell 
-Character development: locating the central voice and intentions of characters perhaps inspired by the participants own life. 
-Drawing exercises: learning about the possibilities of line work and expression through experimentation. 
-Each participant will be encouraged to complete a one-page comic of their own. 
Free, Registration required*
Materials Provided
*register with the link below, at easternedge.ca, or in person (space permitting)
https://drive.google.com/open?id=1srN5pRwuisnExDIjd7WwQMAsKcQ6WQn3HfMdCbCtnXM
---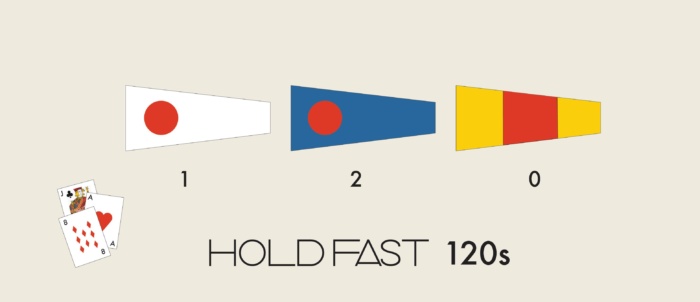 Learn to Play 120's
When: Friday, August 19 at 3 PM – 5 PM
Where: Eastern Edge
For some, it's a card game. For NL'ers, it's a lifestyle. Pull up a chair and learn how to play 120s. Seasoned card sharks will walk you through basic rules and strategies. You'll leave ready for a weekend at the cabin around the Bay. All experience levels welcome.
Free, All welcome (prizes!)
---

Filmmaking with Very Little Money led by Life of a Craphead
When: Saturday, August 20 at 12 PM – 2 PM
Where: Newfoundland Independent Film Makers Co-Op Ltd (NIFCO)
Life of a Craphead (Amy Lam & Jon McCurley) presents a workshop on low-budget artist filmmaking. They'll share their experience making their first feature Bugs, which features a "bug world" set within the real world of Toronto, along with their experience in producing the monthly performance art TV show Doored, which is broadcast online via an analog 5-camera livestream set-up. The workshop features examples of contemporary films by other artists (ie. Maggie Lee, Margaux Williamson, and Damon Packard), discussion about writing collaboratively, directing actors, running a production, shooting, editing, and post-production, as well as a primer on setting up and running a multi-camera livestream system and how it may be used to make film/video. Participants are encouraged to bring their own work to share and talk about with others.
Free, All welcome
---

Balloons & Feelings led by Kailey Bryan & Pepa Chan
When: Saturday, August 20 at 2:30 PM – 4:30 PM
Where: The Space, 72 Harbour Dr
This workshop invites participants to explore conflicting emotions in a safe and playful environment. Pepa Chan & Kailey Bryan explore anxiety, trauma, and fear in their practice, finding ways to create experiences in which tense emotions can be mitigated, mediated and transformed. Take part in a series of theatre-based games that create opportunities to challenge fears while developing trust. Content Warning: possibility of popping balloons.
This workshop will involved physical body contact. Kailey and Pepa are taking all steps possible to make this workshop as accessible as possible to different mobility needs. Please contact HOLD FAST organizers if you have any specific mobility or accesiblity needs. eeholdfast@gmail.com 
Free, Registration required*
*register at the link below, at easternedge.ca, or in person (space permitting)
https://drive.google.com/open?id=1IyDh3XjZkegLVHFpmvPGjYHD_4MoxlM2VAvmOMZVsxc
*LATEX ALLERGEN WARNING*
---
Paper Marbling: A Modernized Introduction by Versa
When: Saturday, August 20 at 2:30 PM – 4:30 PM
Where: Anna Templeton Centre (278 Duckworth St)
Co-presented by Rehearsals Rehearsals
Learn the fundamentals of paper marbling and explore how Versa modifies the technique for live performances. Paper marbling has a rich history as a coveted method of printmaking used in decorative arts and bookbinding. Participants can create their own designs by dropping ink into liquid, manipulating the ink and pulling prints to take home with them. It is appropriate for all ages and allows participants to harness their creativity quickly. No experience necessary.
Free, Registration required*
Materials provided
*register with the link below or at easternedge.ca or on Facebook or in person (space permitting)
https://drive.google.com/open?id=1NLZg6ttb_-UT70_FjX9dxR0B1fTeBDKWkdhE96dSgz0