Identify: A Celebration of Indigenous Arts and Culture
Identify: A Celebration of Indigenous Arts and Culture
September 2017- December 2018

"The main focus of this concept is two overlapping circles. The blue/green circle is representative of the past: the ancestors of our province's Indigenous people within whom our traditions are rooted. The orange/pink circle is representative of the present: our vibrant cultures still alive and thriving, always supported by the shadow of the past, with practices and customs being passed down — overlapping — through teachings and traditions."
Michaela Benoit, Graphic Designer
---
The Landless Band Project Rebrand
The Landless Band Project, funded primarily through Canada Council for the Arts New Chapter Program and facilitated by Eastern Edge Gallery in St. John's, has recently undergone a rebrand. The project will be now be referred asIdentify: A Celebration of Indigenous Arts & Culture. This decision was the result of extensive consultation with the project's steering committee, stakeholders, partners and Indigenous community members who felt that the original title was not indicative of their strong historical ties to the land.
Identify: A Celebration of Indigenous Arts & Culture is reflective of the increasing exploration and reclamation of suppressed Indigeneity in Newfoundland and Labrador. It supports and encourages conversations exploring how we identify ourselves to one another and how we meet that self-identification. The project aims to create a progressive dialogue concerning self-determination, acceptance and cooperation while celebrating Newfoundland and Labrador's proud and steadfast Indigenous heritage. Eastern Edge Gallery entered into a dialogue with the Indigenous community concerning their needs and desires and have rebranded the project and programmed the forthcoming festival to best meet those needs and desires.
"This project has been ongoing since 2017 through events, exhibitions and panel discussions. Programming has evolved into, Identify: A Celebration of Indigenous Arts & Culture festival, April 8- 22nd 2018. Eastern Edge is excited to facilitate this necessary platform for celebration of Art and Indigenous identities."
—Philippa Jones, Executive Director of Eastern Edge Gallery
Identify aims to create space for Indigenous voices and expression, bringing together Indigenous arts and culture professionals from the theatre, film, literature, visual, culinary and textile art communities of Newfoundland and Labrador while giving time and space to reinforce their history and current experience. Identify will share and showcase the traditional and contemporary artistic and cultural practices of the Mi'kmaq people of Newfoundland and Labrador as well as the Inuit, the Innu, the Southern Inuit of Nunatukavut and the Beothuk. The project provides a platform for Indigenous-led conversations on self-identity, self-rediscovery and celebration of Indigenous culture.
Contact Information
Megan Gail Coles | Project Manager
identify@easternedge.ca
---
Steering Committee
Brian Dicks
Jenelle Duvall
Jerry Evans
Joanna Barker
John Nick Jeddore
Meagan Musseau
Shannon Webb-Campbell
---
Project Manager: Megan Gail Coles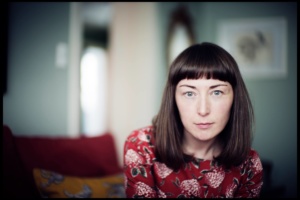 MEGAN GAIL COLES is a graduate of Memorial University, the National Theatre School of Canada and is currently completing her MFA at UBC. She is Co-founder and Artistic Director of Poverty Cove Theatre Company and an award-winning writer. Originally from Savage Cove on the Great Northern Peninsula of Newfoundland, Megan now resides in St. John's where she is the Executive Director of Riddle Fence. Megan is of European/Mi'kmaq descent.
---
Exhibitions
PEJIPUK |the winter is coming: MEAGAN MUSSEAU
February 2nd – March 17th, 2018
Reclamation
Curated by Jerry Evans
April 8th – 22nd, 2018 at Government House
tet; mâni; ute; here: Melissa Tremblett & John Jeddore
Curated by Joanna Barker
April 21st – June 2nd, 2018
---
Artists
---
Schedule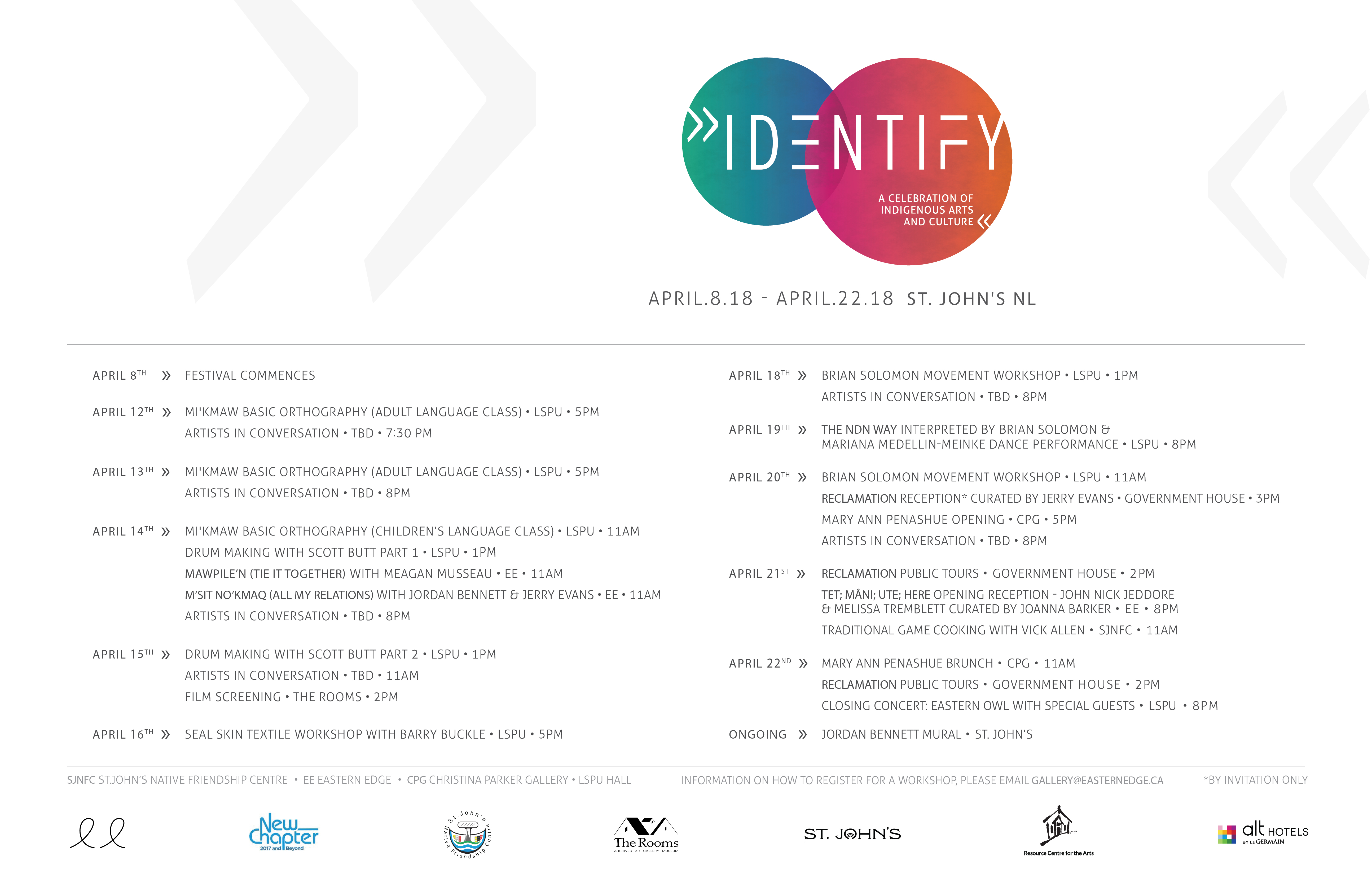 ---
This is one of the 200 exceptional projects funded through the Canada Council for the Arts' New Chapter program. With this $35M investment, the Council supports the creation and sharing of the arts in communities across Canada.
Ce projet est l'un des 200 projets exceptionnels soutenus par le programme Nouveau chapitre du Conseil des arts du Canada. Avec cet investissement 35 M$, le Conseil des arts appuie la création et le partage des arts au cœur de nos vies et dans l'ensemble du Canada.
Eastern Edge would like to further acknowledge the generous support provided by ArtsNL, The City of St. John's, Flotilla and The Betty Averbach Foundation.