International Atlantic Residency Exchange – Artists

Past Residency Exchange Artists:
Artists travelling from Newfoundland to Ireland:
Tessa Graham is a visual artist, writer and educator living in St. John's, Newfoundland. As an art teacher, she has worked and lived across the province from Labrador City to St. John's, allowing the land in all its seasonal iterations to influence her practice. She has participated in group shows throughout Newfoundland as well as a solo show in Ontario. Tessa's most recent work has been publicly funded by ArtsNL and will culminate in a solo show in March 2023. Tessa will begin an MFA at Memorial University, Grenfell Campus in May 2023. She is a current member of Eastern Edge Artist-Run Centre, VANL-CARFAC and an active member of the arts community in St. John's. You can learn more about Tessa's work on her website HERE 
You can read about her experience in Ireland HERE
Artist travelling from Ireland to Newfoundland:
Sarah Lewtas was born in London and grew up in East Sussex. She returned to London to study painting at St. Martins and moved to Ireland in 1979 coming to Dunlewey shortly afterwards. She has developed a work practice based mainly but not exclusively on sculptural installation using various mediums bookbinding, printing, sculpting, sewing assemblage etc. . Lewtas has taken part in a variety of exhibitions, residencies, and symposia here in Ireland and abroad. Her primary interest is in the 'Spirit of Place' and connections between landscape and culture, conscious and unconscious.  Find out more by checking out her website HERE  
You can read about her experience here in NL HERE
Artists travelling from Ireland to Newfoundland:
Pedro Rebelo & Geraldine Timlin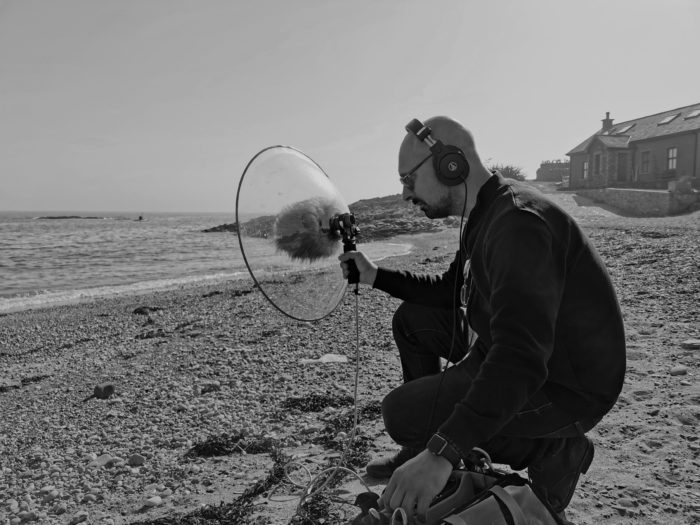 Pedro Rebelo
Pedro is a composer, sound artist and researcher. In 2002, he was awarded a PhD by the University of Edinburgh where he conducted research in music and architecture. Pedro has recently led participatory projects involving communities in Belfast, favelas in Maré, Rio de Janeiro, travelling communities in Portugal and a slum town in Mozambique. This work has resulted in sound art exhibitions at venues such as the Metropolitan Arts Centre, Belfast, Centro Cultural Português Maputo, Espaço Ecco in Brasilia and Parque Lage and Museu da Maré in Rio, Museu Nacional Grão Vasco, Golden Thread Gallery, Whitworth Gallery Manchester, Convento de São Francisco Coimbra and MAC Nitéroi. His music has been presented in venues such as the Melbourne Recital Hall,  National Concert Hall Dublin, Queen Elizabeth Hall,  Ars Electronica, Casa da Música, and in events such as Weimarer Frühjahrstage fur zeitgenössische Musik, Wien Modern Festival, Cynetart and Música Viva. His work as a pianist and improviser has been released by Creative Source Recordings and he has collaborated with musicians such as Chris Brown, Mark Applebaum, Carlos Zingaro, Evan Parker and Pauline Oliveros as well as artists such as Suzanne Lacy.
Geraldine Timlin
Geraldine is a visual artist and facilitator who has a long association with Artlink,  Donegal, working with the founders in the early days designing and delivering community-based arts projects. She currently works in Special Education in Co Donegal supporting individuals with Special Needs and is the founder of the Avant Garden, a space for nurturing creativity and exploring the natural environment. Her artistic practice explores aspects of Deep Ecology and our interconnectedness with the natural environment. She uses photography and film as tools in her creative investigation of environment and space, building a visual narrative of place and being.
Her work is held in the collection of the OPW Ireland, and privately in Spain, England, Northern Ireland and Italy.
Call for Participation – Survey from Geraldine and Pedro
As part of an artistic residency exploring experiences of living on the edge of the European and American continents, we are looking for participants in the region of St John's to share stories and experiences based on the theme "Shaped by the Sea". The project explores commonalities between Ireland and Newfoundland through lives shaped by the Atlantic Ocean which represents separation and connection alike.
Through a process of scheduled walks in the natural environment, we will work with each participant in capturing their connection to place and the shared ocean. We aim to involve participants whose lives are particularly shaped by the sea such as fishermen, artists, sea swimmers, lighthouse keepers… Participants' stories and insights will be interwoven in an audio-visual work, recording individual and shared connections of living on the edge. Participants will also act as guides in determining locations for field recording, photography and filming in a process of re-mapping the territory that is close to them.
We expect participants to be involved in at least two sessions, an informal conversation followed by a walk of their choice. Both sessions will be recorded (audio and video) and materials will be used towards the artwork. Participants will be able to withdraw from the project at any point.
The project is of immediate benefit to participants in providing a platform for the sharing of their connection to site and to initiate group dialogue across both regions. This dialogue is of particular relevance in 2022 in marking Irish immigration to Newfoundland and the influence manifested in language, music and religion. The work is intended for public display in both locations and online and the artists will disseminate the work through public talks.
To find out more about the artists click here,
To participate fill in a short online form,
click here
!
---
Artists travelling from Newfoundland to Ireland:
Susan Furneaux & Kym Greeley
Susan Furneaux
"I am both honoured and excited about this amazing opportunity. The Art Link residency offers a time to further my understanding of colour harmony present in natural materials available to northern textile artists. The documentation of the materials and processes, both traditional and contemporary, will provide a resource that will inform my future work."
– Susan Furneaux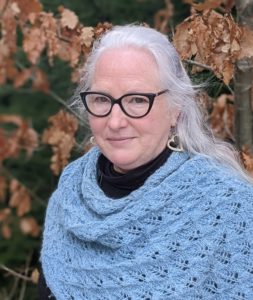 Susan Furneaux uses natural dye and traditional hand embroidery to create textile work for both function and adornment. Her current work explores the settler history of her Newfoundland home. Often perceived as a harsh and isolated island; Susan's work celebrates the bounty of local colour and materials historically available to northern artists. Technical excellence in design and creation is paramount for the integrity and function of each piece.  Following traditional practices, Susan grows and forages for dye plants as well as incorporates sustainable and ethical locally harvested materials in her work.
Website: www.blackhenstudio.com/susan-furneaux-1 
Kym Greeley
"Being awarded the opportunity to travel on this residency is so exciting. I will spend every day exploring and strengthening my art practice so that I can grow and expand my ideas, concepts and processes."
– Kym Greeley
Kym Greeley is a St. John's-based artist born and raised in Topsail, NL, Canada. With process a priority in her work, Greeley draws inspiration from landscapes to create screenprinted paintings. She graduated from the Nova Scotia College of Art and Design in 1997, and studied at the Cooper Union School for the Advancement of Art and Science in New York in 1996.
Website: www.kymgreeley.com/ 
---
Michael Flaherty & Cliodhna Timoney
International Atlantic Residency Exchange 2020-2022
Michael Flaherty
May 2nd – June 5th, 2022
During his residency in Donegal Ireland, Michael will be working with a loom that uses the up and down motion of the tides to slowly weave a rudimentary fabric. Michael has taught himself how to weave and dye on a basic loom he built for this project.
"I'm setting aside the next month to build a final loom that integrates some of the principles I learned from last year's research. Before I go I'll be refining the technical and compositional elements of the work so that I can set the equipment up and let it do its thing."
-Michael Flaherty

Michael Flaherty is an artist from Port Union, Newfoundland, Canada. He studied ceramics at NSCAD University (BFA) and University of Regina (MFA) and has taught at numerous institutions across the country. He was a semi-finalist for the Sobey Art Award in 2011 and a finalist for the RBC People's Choice award in 2013. He won the Large Year Award from Visual Artists Newfoundland and Labrador in 2013. More recently, Flaherty has been instrumental in establishing rural art initiatives including the Cultural Craft Festival and Union House Arts. He is currently a Ceramics Instructor at Haliburton School of Art and Design in Ontario, and operates his studio, Wild Cove Pottery, in Port Union, Newfoundland.
IG: @wildcovepottery
Cliodhna Timoney
October 11th – December 11th, 2021
Cliodhna Timoney was awarded the International Atlantic Residency Exchange alongside Newfoundland artist Michael Flaherty in 2020. In October 2021, Cliodhna had the opportunity to undertake this residency with Eastern Edge Gallery, St John's, Newfoundland. During this residency Cliodhna began the development of a series of sound works in response to the Transatlantic cable that runs between Valentia Island, Ireland and Hearts Content, Newfoundland. This cable was used as a starting point to explore our relationship to the subterranean and the Atlantic Ocean in the era of the Anthropocene. Over the course of six weeks, Cliodhna did daily walks along the harbour of St Johns, The North Head Trail, The Quidi Vidi Trail and East Coast Trail, on these walks she collected field recordings and material for the work as she went, research was also gathered on local folklore through several visits to the archives in The Rooms Museum. As well as this Cliodhna developed new imagery through various drawing processes within the Eastern Edge studios and had the chance to develop a print series in St. Michael's Printshop through the generous help of their 2021 Don Wright Scholar Shazia Ahmad. Cliodhna also had the privilege of visiting fellow exchange awardee Michael Flaherty in Union House Arts, Port Union where she was offered a beautiful quiet workspace to build on the foundations of her new body of work. 
Cliodhna would like to personally thank Mireille, Matthew, Shazia, Mike, Jane, St. Michael's Printshop and the whole of the Eastern Edge Team for their generosity, support and wonderful conversations.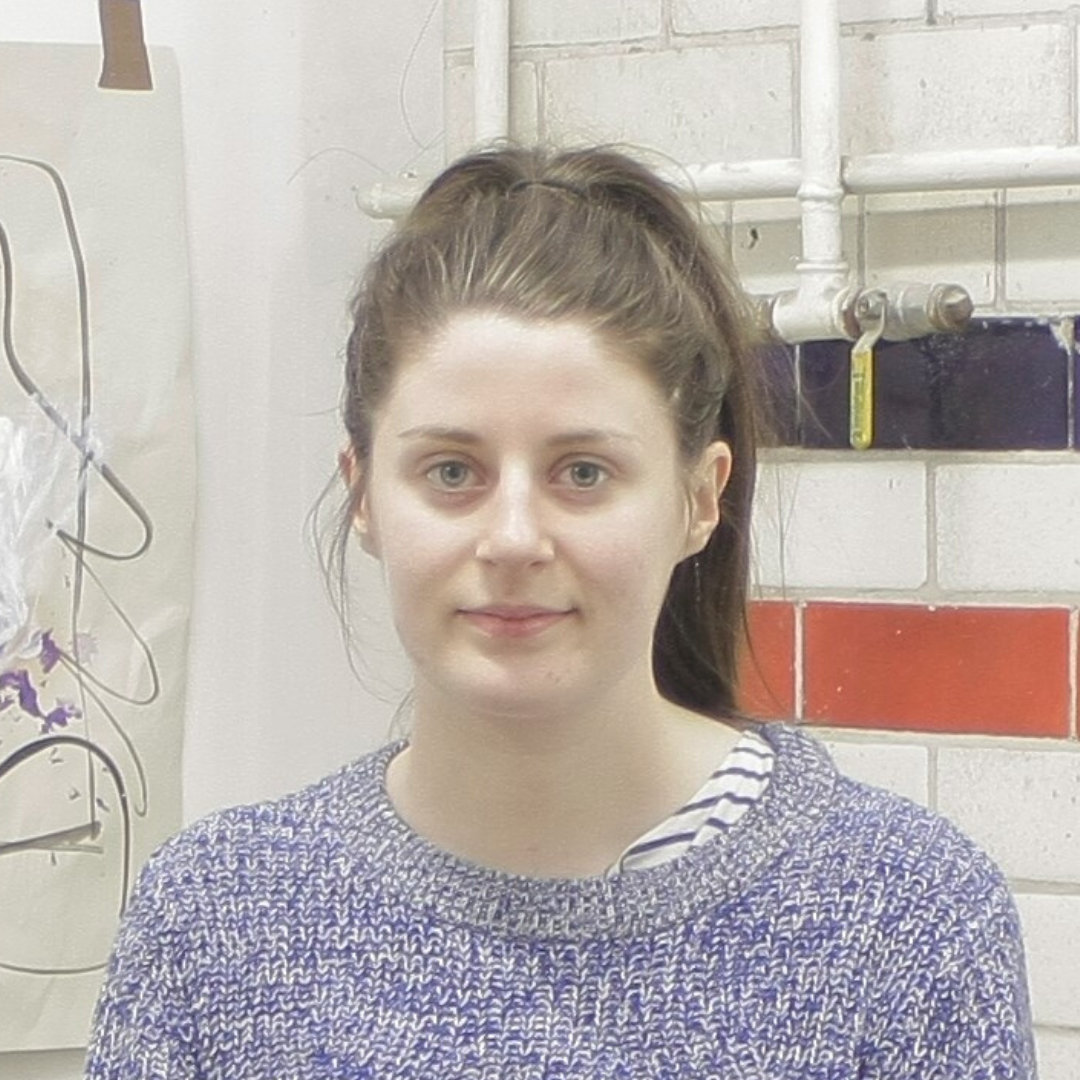 Cliodhna Timoney's work is concerned with rural and provincial social histories, subcultural movements and marginal or vernacular methods of making. She picks and appropriates the cultural detritus from these sources alongside the debris of quotidian life to create allusions of other realities or fictional states. Gleaning matter from the everyday, Timoney pushes this matter into new contexts revealing, awkward meeting points and precarious moments of mutation. Timoney's work fluidises and destabilizes recognized forms in order to breakdown fixed material states of being. The work lives somewhere in the in-between, neither fully subject or object, familiar or unfamiliar, embodied or disembodied.
Website: www.cliodhnatimoney.com/ 
Click here to watch the 2020 International Artist Talks: Micheal Flaherty & Cliodhna Timoney