Jacinthe Loranger – Neon knight is a digital bitch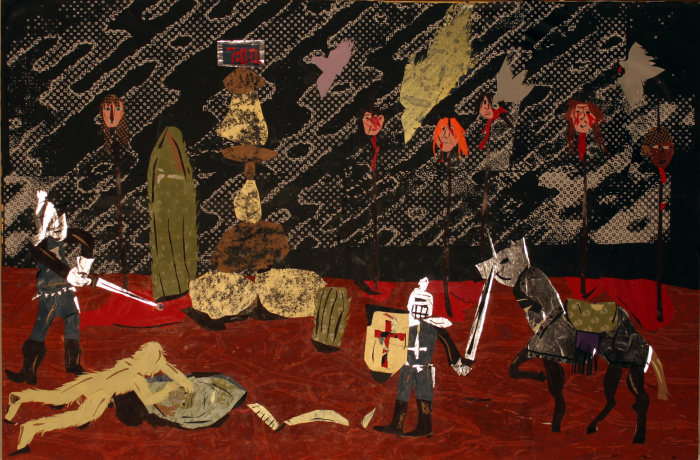 Jacinthe Loranger presents an immersive installation utilizing printmaking, paper mache, photography and video, transforming the gallery into a lyrical, dreamlike scene through which visitors can wander and explore her personal mythology and eclectic imagination.
Read the exhibition essay by Stacey Watson.
Artist Talk + Opening Reception: March 10th at 3pm
About the artist:
Jacinthe Loranger lives in Montreal and works at the 100 Sided Die Studio Co-Op. She obtained a B.A. in visual arts at UQÀM (Montreal) in 2001. She has made many artists' books and installations where silkscreening is explored in all its possibilities. In the past ten years, she has done many artist residencies and exhibitions in Canada and France, notably at Dernier Cri. In the last year she presented a solo exhibition entitled "I put a spell on you" at Struts Gallery (Sackville, NB), in October 2010 and "Haunt-me, haunt-me. Do it again." At L'Écart, (Rouen-Noranda,Qc)in may 2011 and "I am the one Orgasmatron" at Artists proof gallery in october 2011.
Jacinthe would like to thank her writer, Stacey Watson, and the staff of Eastern Edge.