Jamie Ross / Jade Yumang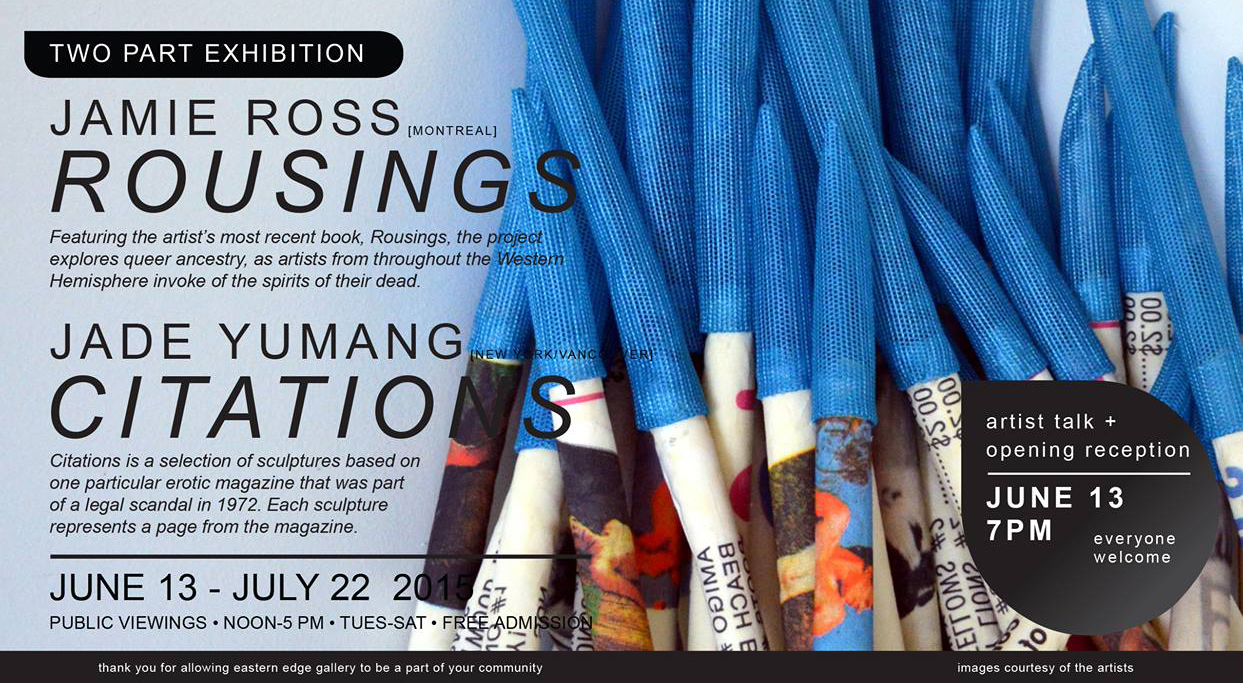 JAMIE ROSS – ROUSINGS
JADE YUMANG – CITATIONS
JUN. 13 – JUL. 22
Artists Jade Yumang (Vancouver/New York) and Jamie Ross (Montreal) present a two-part exhibition exploring queer form and ancestry.
Artist talk + Opening reception: June 13th at 7pm
About the artists:
Jamie Ross is a linguist, diviner and visual artist born above a buried river. His award-winning lens-based and performance work has screened on four continents. Primordial to his creative practice is the documentation of queer community based on a sincere engagement with magic and ancestry, both cultural and biological. Jamie lives and works in Montreal.
Jade Yumang was named after his mother's beauty salon and from an early age has been obsessed with beautiful, yet slightly off things. His work primarily focuses on the concept of queer form through sculptural abstraction, installation, and performance. He received his MFA at Parsons The New School for Design with Departmental Honors in 2012 and his BFA Honors in University of British Columbia as the top graduate in 2008. He was born in Quezon City, Philippines, grew up in Dubai, United Arab Emirates, immigrated to Vancouver, BC, Canada, and is now based in Brooklyn, NY, and Vancouver, BC.