New Images – Land of Mirrors: ongoing experiments in Newfoundland
Michael Flaherty
Will Gill
Philippa Jones
Jerry Ropson
Jason Wells
Curated by Mary MacDonald.
Opening reception: Saturday, January 23rd at 7pm
Artist talk: Critical refractions through storytelling: January 24th at 11am
Newfoundland is an imaginary island. On abandoned beaches and inside artist studios there are new forms to be made from the old. A figure in dazzle camouflage is seeking refuge on the barrens, a queen offers pieces of herself, and a group of people trying to escape.
For generations Newfoundland has ignited a rich imaginary for its residents, visitors, and those who pour over maps. Many are swept away by its stories or enchanted by its geographies. But what does Newfoundland dream about now? What cultural imaginaries do artists reflect, what new images and ideas splinter and refract? In a place where gesture and humour are currency and magic and ritual are real contemporary artists Michael Flaherty, Will Gill, Philippa Jones, Jerry Ropson, and Jason Wells investigate the boundaries of this phantom island. Curated by Mary MacDonald.
Land of Mirrors features the Further Fictions Library: A micro-collection of some of the province's most compelling and exciting voices exploring the idea of a Newfoundland imaginary and the glimmering edges of North Atlantic Gothic literature. Selected by curator Mary MacDonald.
Michael Crummey – Galore
Ellen Bryan Obed – Borrowed Black
Joel Thomas Hynes – Say Nothing Saw Wood
Wayne Johnston – The Colony of Unrequited Dreams
Kathleen Winter – Annabel
Lisa Moore – Alligator
About the artists:
Michael Flaherty
Michael Flaherty was born in St. John's, Newfoundland, and subsequently spent much of his childhood getting lost in the woods. He has turned this urge to explore into a career as an artist. He has crossed North America by bicycle, lived alone for three months on a deserted island, and resided in six of Canada's ten provinces. Flaherty earned a BFA at NSCAD as well as an MFA at University of Regina, and has gone on to teach ceramics and sculpture at a number of post secondary institutions. In 2011 Flaherty's work was recognized when he was a semi-finalist for the prestigious Sobey Art Award. Flaherty was a finalist for the RBC Peoples Choice award and won the Large Year Award from Visual Artists Newfoundland and Labrador in 2013. Flaherty currently resides in Catalina, Newfoundland, where he maintains a busy and varied studio practice.
Will Gill
Will Gill earned a Bachelor of Fine Arts degree from Mount Allison University in 1991, with a focus on sculpture. Gill has maintained a studio practice since graduation, evolving from solely sculptural exploration, to a practice that encompasses painting, sculpture, photography and video work. He was named to the long-list of the Sobey Art Award in the 2004 and 2006 competitions. Recent career highlights include a commission for a large-scale water installation at Toronto's Scotiabank Nuit Blanche (2012), participation in a two-person collateral exhibition at The 55th Venice Biennale (2013), a solo exhibition of paintings at The Two Rivers Gallery in Prince George, British Columbia (Oct 2013), and work on a sculpture commission for 351 Water in downtown St John's, Newfoundland (2013). In the fall of 2014 he returned from a three week residency aboard a three masted schooner out of Svalbard, Norway, just ten degrees shy of the north pole. He lives and works in St John's, Newfoundland, Canada.
Philippa Jones
Philippa Jones has been a St. John's based artist since 2009. Prior to moving to Canada Jones completed a BA in Fine Art and an MA in Interactive Art & Design at University College Falmouth. Jones' diverse art practice has included and sometimes combines printmaking, painting, pen and ink, animation, art games and interactive installations. Central to Jones' work is the exploration of constructed realities, active myth making and a celebration of wonder and the inquisitive mind. In the last two years Jones has been exhibited in The National Gallery of Canada, The Rooms Provincial Art Gallery NL, Beaverbrook Art Gallery NB, Two Rivers Gallery BC. Jones' work is collected by the National Gallery of Canada, The Rooms collection, The Newfoundland provincial art bank and the City of St. John's.
Jerry Ropson
Starting out from Pollards Point, a small community in rural Newfoundland, Jerry Ropson received his BFA from Memorial University of Newfoundland: Grenfell Campus, and earned a MFA in Studio Arts: Fibres from Concordia University some years later. He has focused a practice around material-based installation, and performative storytelling. He primarily uses drawing and narrative to construct and document his unyielding attachment to all things commonplace. He has exhibited his work across Canada, often seeking public or non-traditional spaces. Over the years he has contributed projects to: The Rooms, Eastern Edge Gallery (St.John's NL); The Khyber Centre for the Arts (Halifax, NS); Modern Fuel ARC (Kingston, ON); Forrest City Gallery (London, ON); SKOL Centre des Arts Actuels, FOFA Gallery, and The Leonard & Bina Ellen Gallery (Montreal, QC). Ropson as exhibited internationally, having had exhibitions throughout Europe, as well as in Australia, Thailand, and Cuba. He has participated in numerous artist residencies including ones at The Banff Centre for the Arts, The Atlantic Centre for the Arts, Struts Gallery, St. Michael's Printshop, and Fogo Island Arts Corporation. Ropson currently resides in Sackville, New Brunswick where he teaches in the Fine Arts Department at Mount Allison University. He prefers longer walks in cooler months, and hums near incessantly.
Jason Wells
Jason Wells has been performing as Drag Queen 'Irma Gerd' since 2013, bringing new ideas to the character with every transformation. Irma was born in Toronto's underground drag scene and has been a study in glamour and lies ever since. Jason received his Bachelor of Fine Arts in 2011 from Grenfell Campus at Memorial University of Newfoundland in his hometown of Corner Brook, NL. After graduating he moved to Toronto, ON, and now resides in St. John's, NL. Wells' work is heavily influenced by Queer and Pop Culture, and works as a hyperbole of the way we all perform different aspects of our personality. They use mostly printmaking, installation, and performance art.
Further Fictions Library sponsored by Broken Books.
Listen here to the Artist Panel: Critical refractions through storytelling
(Main image) Will Gill, Erratic Dazzle 2015, 21.3 x 32 inches, Archival Inkjet Print on Hahnemuhle Museum Etching Rag Paper 350 gsm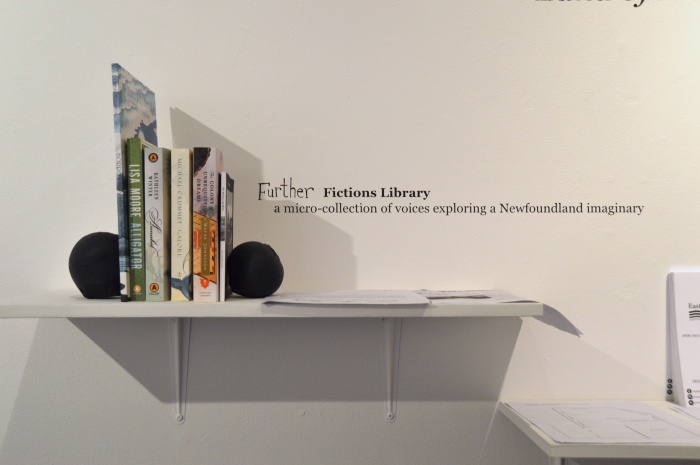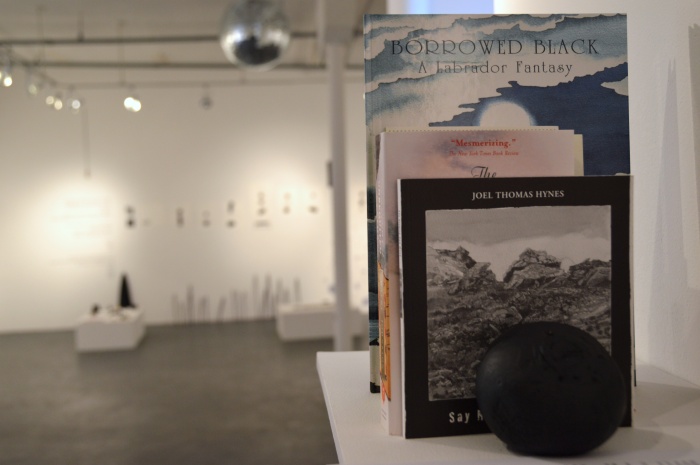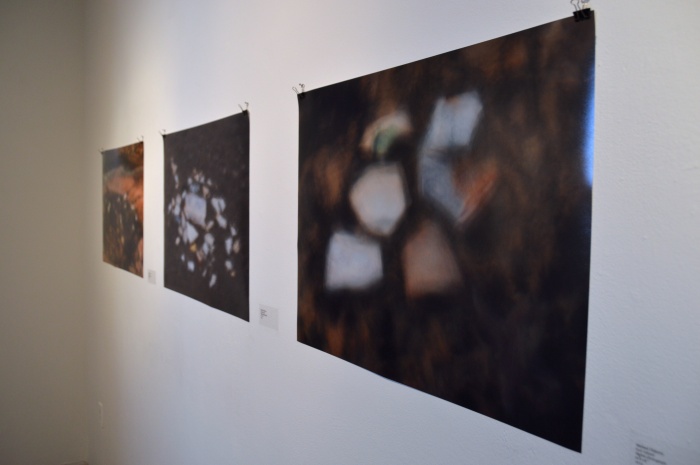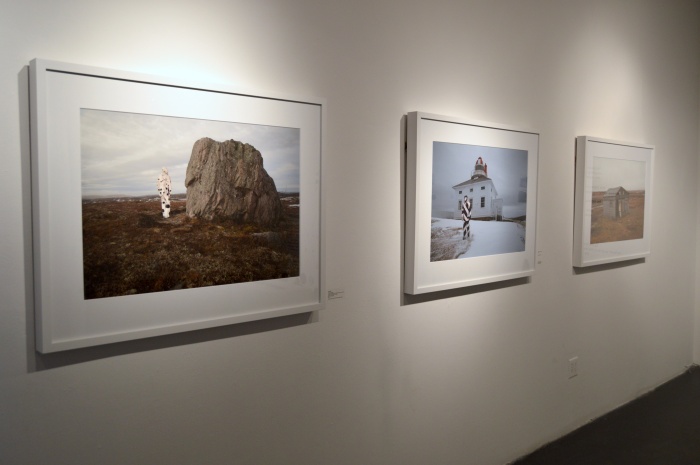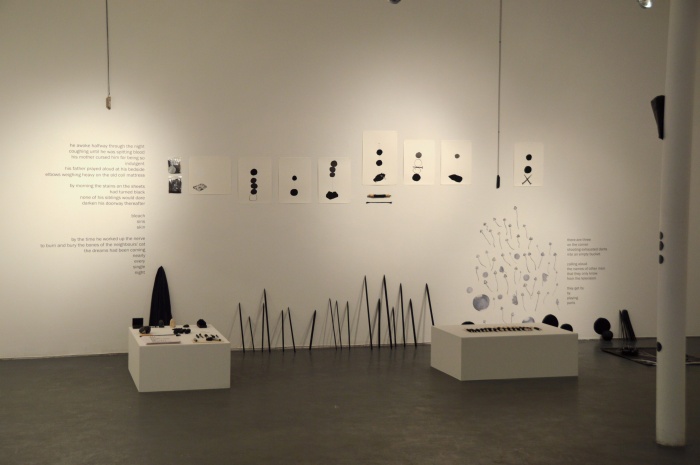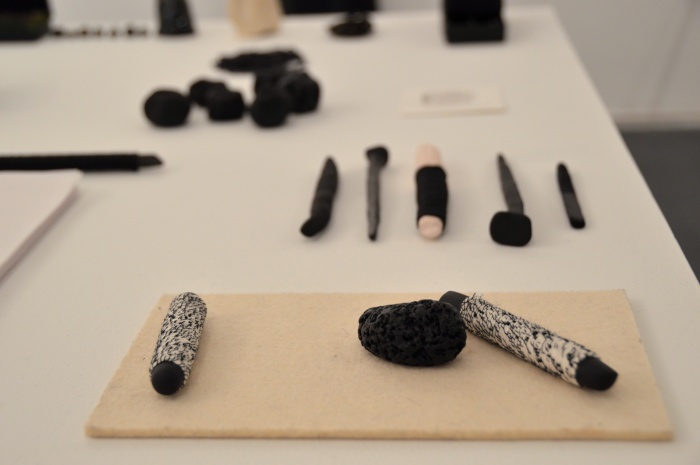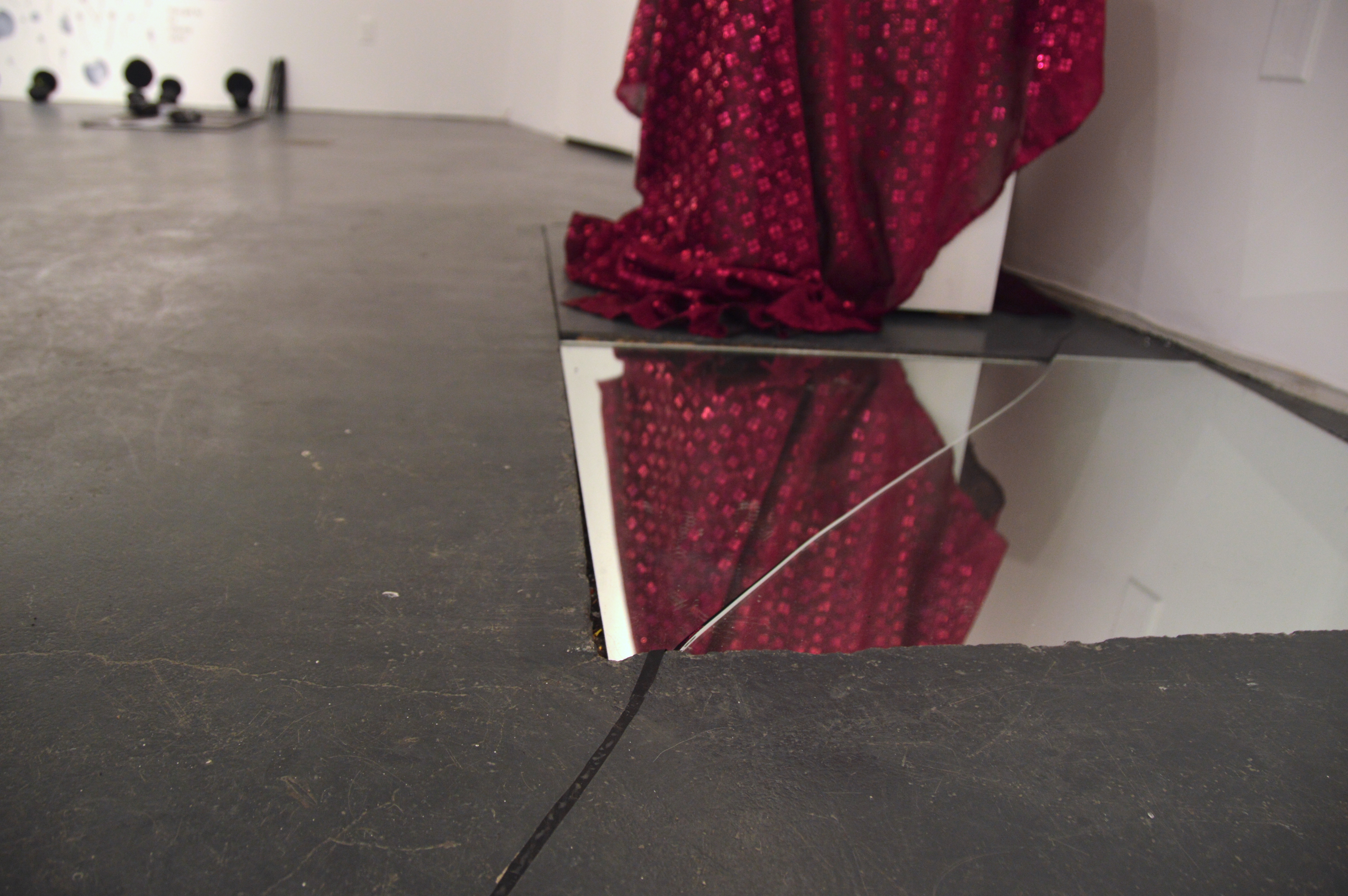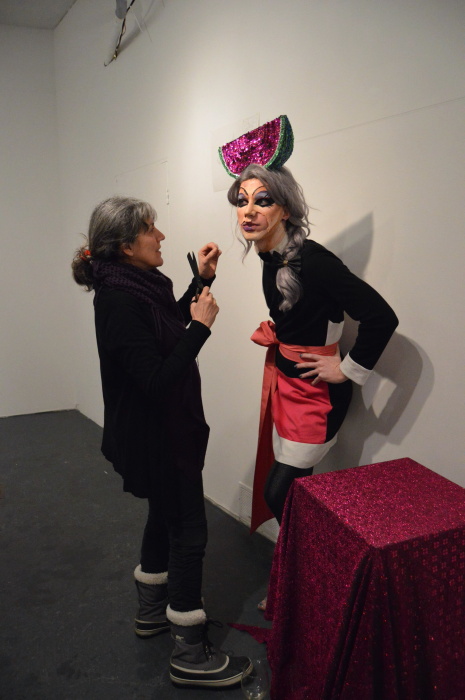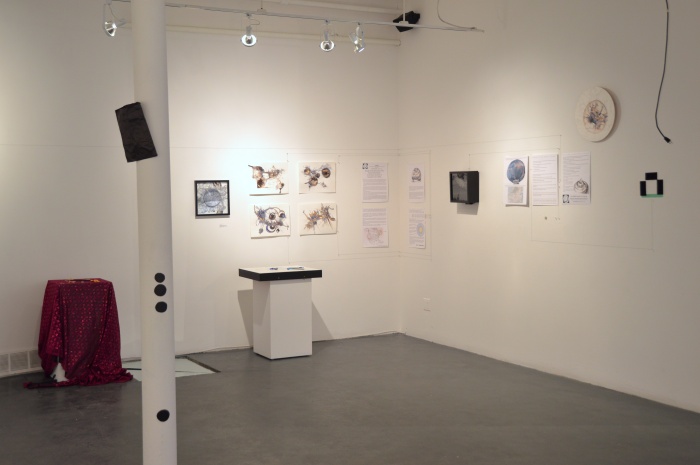 Images by Kailey Bryan and Mia Penney.