Jacinthe Robillard – l'étendue de mes connaissances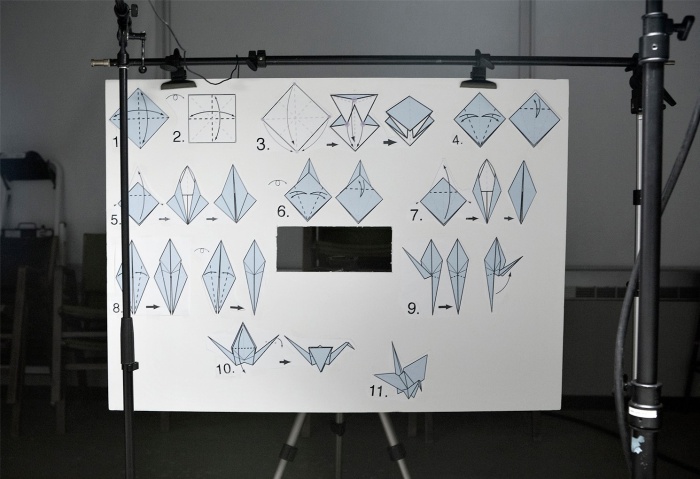 In this exhibition, Jacinthe Robillard uses multiple documentary formats of standard photography, video, and referent, to produce a complex portraiture series.
The title, l'étendue de mes connaissances (the scope of my knowledge), hints at the embodiment and sensorial nature of knowing, or rather, coming to know, that interests her.
Inviting friends and family to fold an origami paper crane, the artist documents her subjects in the process of understanding the diagram and performing the task. The unique gestures, shifts in posture, facial expression and subtle expressions of sound deliver on her search for signs of the individual revealed in a moment of solitude and the intimacy of watching someone learn.
Opening Reception: Feb 21st at 7pm
About the artist:
Originally from Laval, Jacinthe Robillard lives and works in Montréal. She holds a bachelors degree in communications from UQÀM and a BFA from Concordia University, where she recently completed her MFA. She is the recipient of the Conseil des Arts et des Lettres du Québec (research and creation, upcoming artist) and the Dora Morrow Fellowship for Excellent Achievement in Visual Arts, and has exhibited her works in various solo and group shows (Canadian Center for Architecture of Montreal, Verticale, DARE-DARE and Espace F) as well as in various festivals. Jacinthe Robillard was on the Board of directors of Verticale and she is one of the co-founders of le Cabinet, espace de production photographique. Her works have been acquired by several public and private collections.